These are the best fonts for Instagram Bio. I have shared several sites from where you can get Instagram fonts for your Android or iPhone. You can use these sites to generate free fonts for Instagram Bio.Use symbols and other characters to create unique fonts.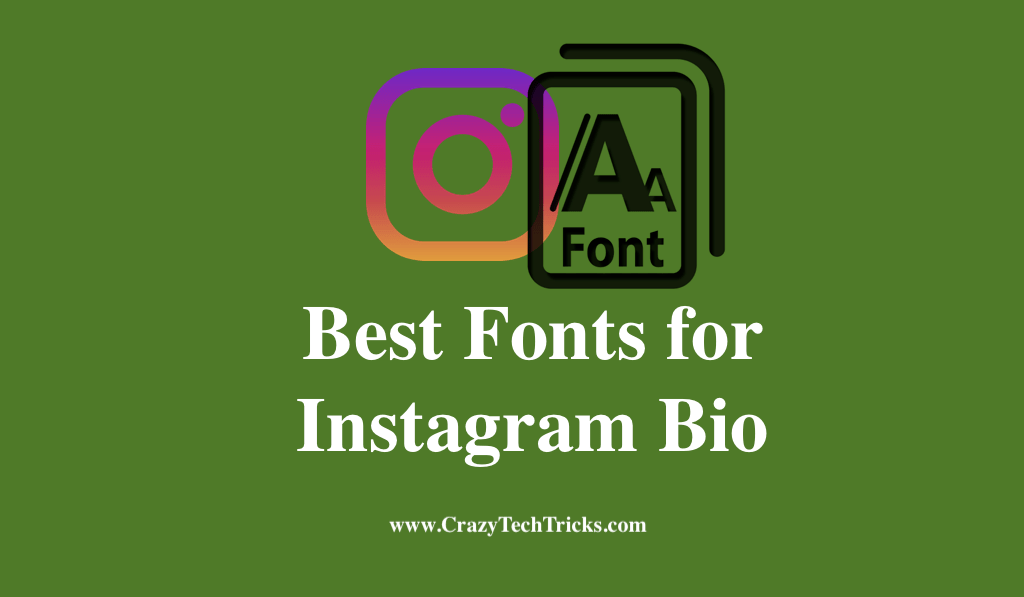 Instagram is head and shoulders above the others in terms of originality when it comes to social media networks. The aesthetic options are nearly limitless, whether it's a pop culture GIF or a collage grid. This means that even the most fundamental element of the app, your bio, has become a hotbed for creative expression. We recently discovered that some users are using fancy typefaces in their Instagram bios.
Read more: How to See who Saved your Instagram Post
Although Instagram has a 150-character limit for bios as of this writing, new hacks and apps have rendered its default typefaces obsolete. It is just as important to remember that changing the text itself can have just as much, if not, even more, impact as changing the typeface. The ideal Instagram bio is usually short and sweet, consisting of a few quick lines rather than a large paragraph of text.
Best Fonts for Instagram Bio
To create the best fonts for Instagram bio that are uniquely yours, you must first download a font generator. We've compiled a list of our favourite simple-to-use, mobile-friendly resources to assist you in obtaining interesting fonts for your Instagram account.
H͛a͛r͛r͛y͛ P͛o͛t͛t͛e͛r͛
ѕυи∂αу ¢υ∂∂ℓє
S̶t̶r̶i̶k̶e̶ T̶h̶r̶o̶u̶g̶h̶
Ꮖℋℰ ᎶᎾᎾⅅ ℒℐℱℰ
 GRΣΣҜ LΣGΣΠDS
ᴹᴵᴺᴵᴼᴺ ᴮᴬᴺᴬᴺᴬˢ
S͠t͠r͠e͠a͠m͠l͠i͠n͠e͠
Read more: How to Post Multiple Pictures on Instagram Story
1. Cool fonts for Instagram bio
If you are looking for a large variety of fonts for your Instagram bio, Facebook profile, and Twitter posts, Cool Font For Instagram is the best place to go. There is a free app available from the App Store called Cool Fonts For Instagram that offers a variety of font styles and settings for your Instagram account. Simply input your text, click on the "copy" button next to the font of your choosing, and then paste it into the program you're using to see the results of your work.
2. Font full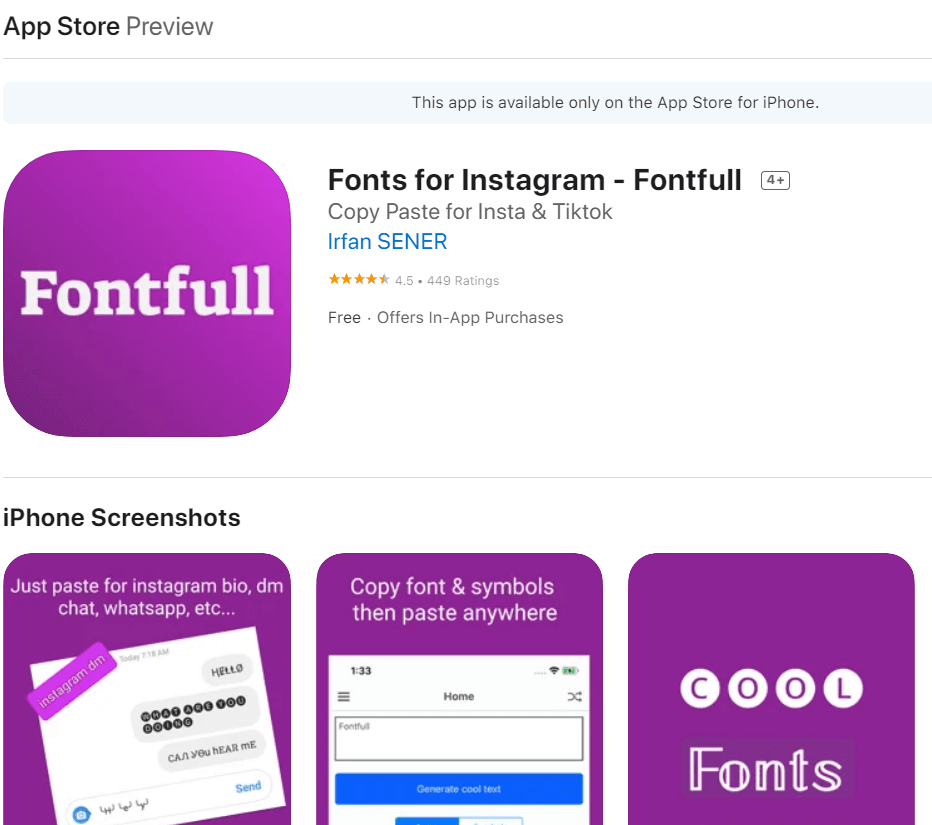 This free Instagram app offers an extensive selection of attractive fonts for Instagram bio that you can add to your bio, as well as to your Stories and captions. It's a copy-and-paste program, but Font full offers beautiful fonts that you can simply paste into any portion of your app. The free version of the program includes a large number of typefaces; however, purchasing a premium edition of the software allows you to access even more!
Read more: How to Turn On or Off Business Account on Instagram
3. Text Font Generator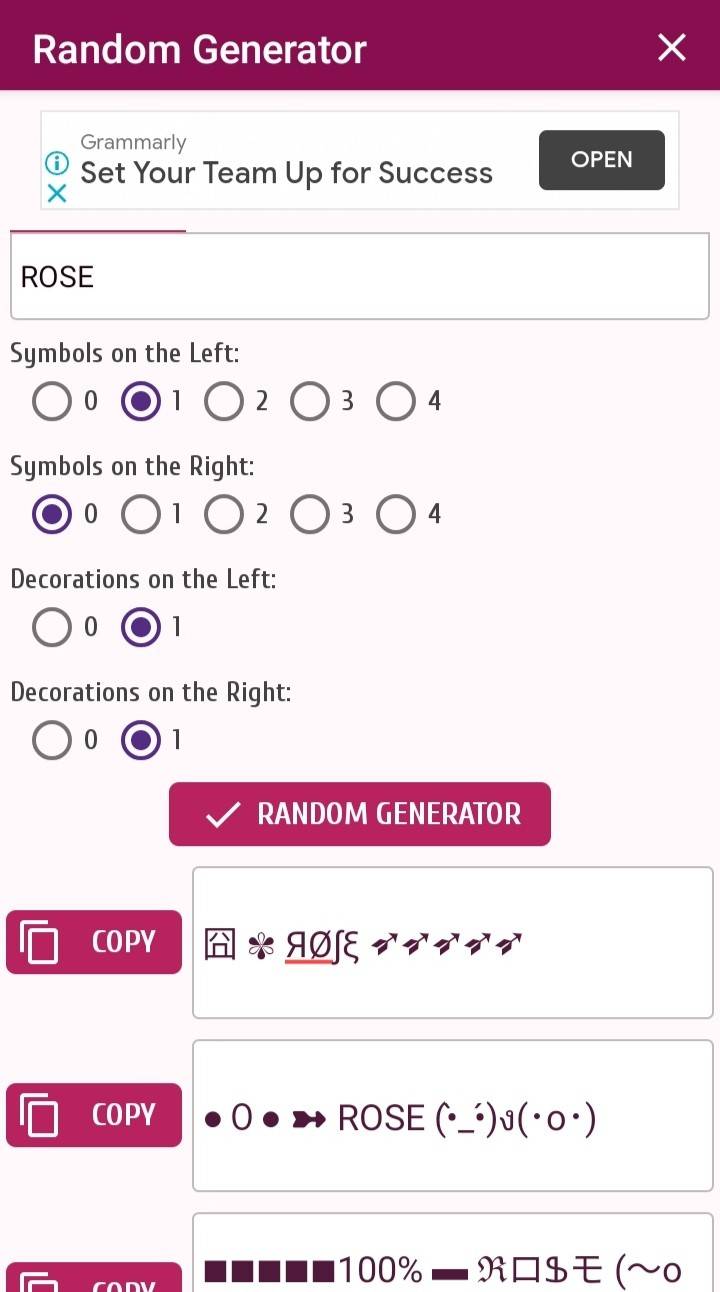 Text Font Generator is the simplest yet most powerful software for updating your Instagram bio, and it is available for both iOS and Android. In this app, you can type in the words you want to include in your bio (or other social media posts), select a font, and then copy the content to your clipboard using the application's interface. You can copy and paste it wherever you want from there. This app is completely free to use and provides a large selection of entertaining typefaces to choose from.
Read more: How to Block someone on Instagram
4. Font pro keyboard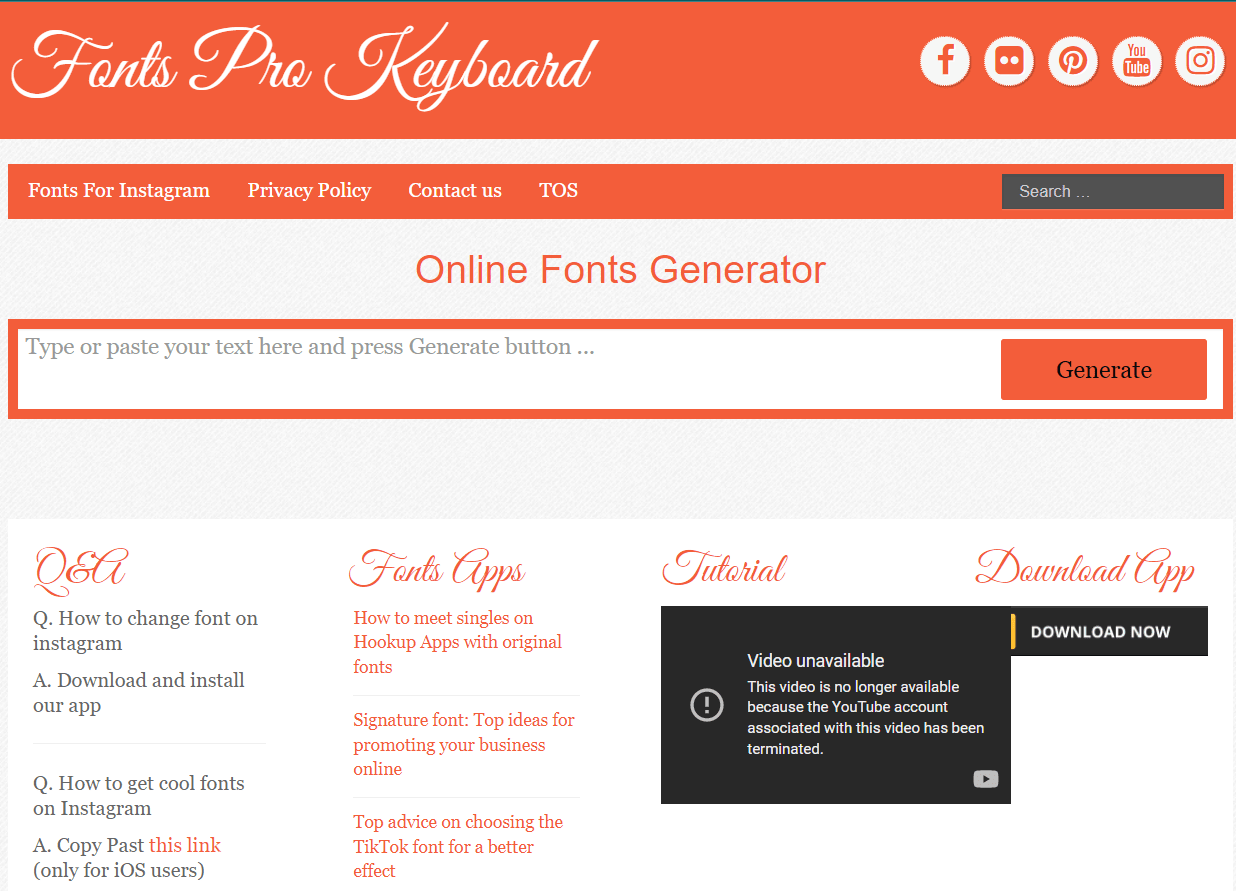 This website offers a one-of-a-kind selection of font styles and the best fonts for Instagram bio. Additionally, you can use the copied content for certain other social networking sites, such as Facebook or Twitter, if you choose. Make sure to explore other pages of this website, which contain a variety of font styles that could be used for an Instagram profile. However, You can choose from a variety of font styles on 'Megacooltext.com', which is perfect for your Instagram bio.
Read more: How to Delete a Comment on Instagram Post
Conclusion
As you can see, adding attractive fonts to your social media biography is a simple social media makeover that everybody can benefit from. By using the right tools and apps, changing your Instagram bio will be a piece of cake. However, the above are the most effective and efficient approaches for writing typefaces for Instagram bios. These sites and fonts can be used to change the design of your Instagram bio and post captions. Moreover, if you face any issues regarding this article, do let us know in the comment section below.
Was this article helpful?