Hello friends, Today I will share 10 best free Chromecast streaming apps for Android or iPhone. You can use the Chromecast streaming apps to stream directly to your TV. Users can even view web pages using the Chromecast streaming apps. All these Chromecast streaming apps are working, and you can watch your favorite Movie, TV show and much more live on your TV.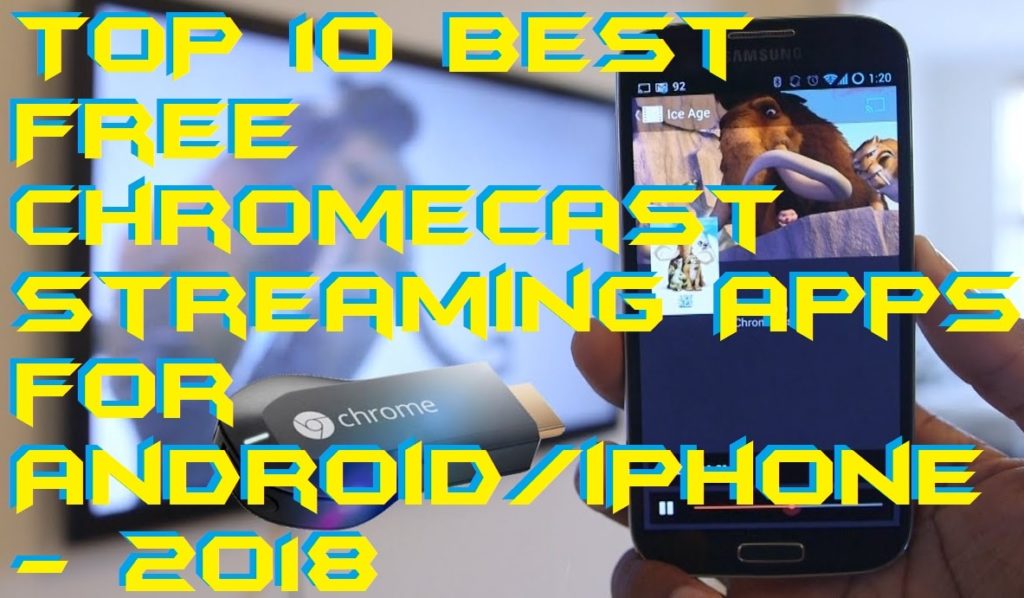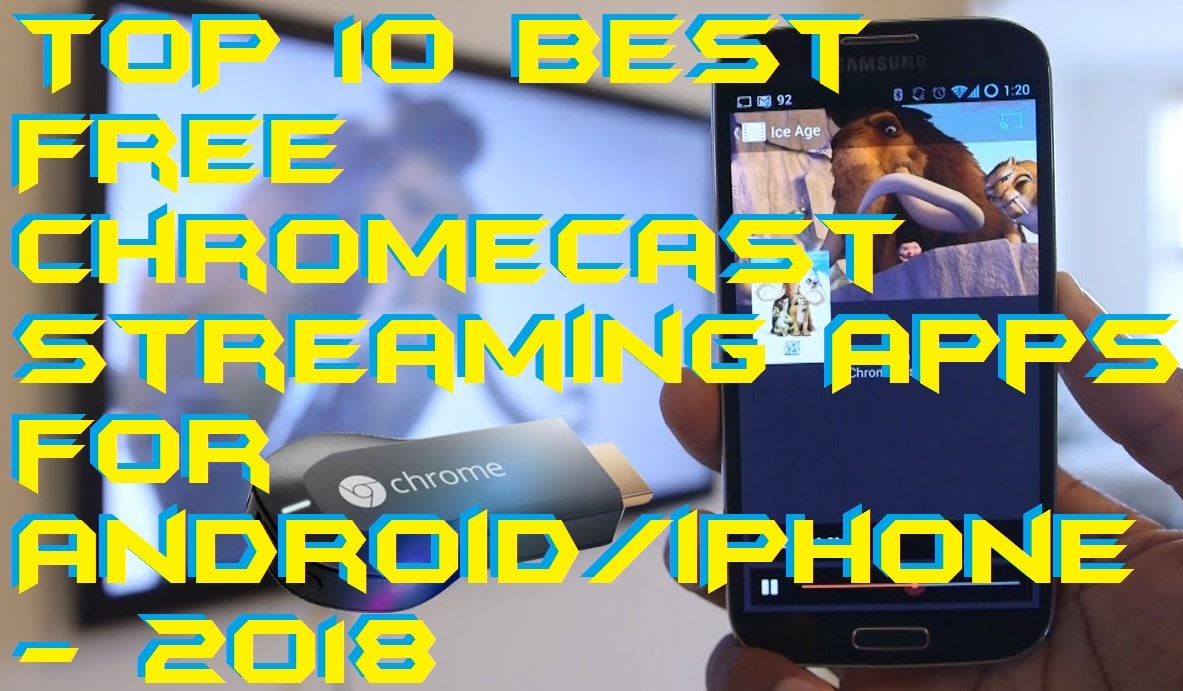 Over the years, many famous, new, good and bad apps have turned up in the market supporting the Chromecast. While it does mean more awesome alternatives to choose from, it also means more garbage to sort out. But don't worry, we have done the sorting job for you and have come up with a list of 10 best apps you can stream on your Chromecast.
TOP 10 Best Free Chromecast Streaming Apps for Android/iPhone – 2020
These are the best free Chormecast streaming apps for Android or iPhone. You can use these Chromecast apps to stream on your TV. These Chromecast Streaming apps are for both Android as well as iPhone.
Google Home

Netflix

HBO Now

Google Play Movies & TV

YouTube

Google Play Music

Plex

Spotify

AllCast

Google Chrome
---
Google Home
Since both of them are google offerings, it is no surprise that the best app you can have to stream on your Chromecast is the Google Home. It has matured and evolved over the years with inducing features such as content discovery, universal search and built-in recommendations to become the ultimate streaming app on your Chromecast. You can add more than one device to the same Google Home profile which is a bonus in itself as the app is completely free too.
Download Google Home for Android
Download Google Home for iPhone
Read more: Top 10 Best Chromecast Alternatives 2016 – 100% Working
---
Netflix
If Google Home is the ultimate one, then Netflix is the penultimate app and a must-have in any case on your Chromecast. It is your first-stop on making a Chromecast collection which provides you with thousands of movies, TV series and their originals to choose from and binge watch just at the click of a button. While the app is free to download, you'll need a subscription to streaming the contents of Netflix. The subscription starts at $8.99 a month.
---
HBO Now
HBO plunged into the subscription-based streaming service with a bang with its standalone HBO Now. It allows you to stream and watch premium HBO shows like the uber-popular Game of Thrones, Silicon Valley, Westworld, etc. Without the need of a complete cable connection on your television or devices. The app is free like Netflix, but the subscription starts with $15 per month.
---
Google Play Movies & TV
Another streaming offering from Google, Google Play is your one-stop solution if you are looking to purchase anything you want to run on your devices without the need of downloading. Add into that a flawless interface and Chromecast compatibility, and you have a marvelous streaming app for your Chromecast. Like most of the Google offering, it is also completely free to download.
Download Google Play Movies & TV
Download Google Play Movies & TV for iPhone
Read more: How to Download Google Photos Version 1.6 With WhatsApp GIF Sharing, Chromecast Support And More
---
YouTube
To think that this list can be complete without including YouTube is a crime in itself. This free and marvelous Chromecast-enabled app (again from Google) boasts of a simple interface with a heavenly search engine for videos. YouTube allows you to stream and watch all kinds of videos from around the world. It includes movies, trailers, and snaps of TV series, sports highlights, instruction videos, funny videos and much-much more. Plus, it is free to download too.
---
Google Play Music
Although you can stream music videos of all kind from YouTube too, Google Play is the ultimate music app for your Chromecast. It contains a plethora of music and all sorts of songs from all around the world across all genres. It is entirely Chromecast-enabled and is available free of cost across all platforms. Although downloading the app is free, there is a subscription based on-demand service which starts with $10 per month.
Download Google Play Music for Android
Download Google Play Music for iPhone
---
Plex
Plex is a media-friendly app from an independent provider which lets you stream your favorite movies and TV shows free of cost. But, the best trick Plex has is that it can send all its content for streaming on your Chromecast. Which you can use as an alternative to Netflix in case you are running a little low on money. Plex is available on all platforms like Android and iOS for free.
Read more: Top 10 Best Fitbit Alternatives – Budget Fitness Trackers [2017]
---
Spotify
A name that needs no introduction, Spotify is the world's most extensive music streaming app which you can use on your Chromecast to listen to trending and other tracks of all kinds. It will be safe to say that it's the ultimate music app on the market. Although many more alternatives are available in the market these days, Spotify is a good alternative if you want to listen to music tracks on your Chromecast.
---
AllCast
You can consider AllCast as the Swiss Army Knife of the Chromecast apps. It provides you with an all-in-one way to shoot your favorite movies, videos and TV shows from your small screen to your dongle. Although the free version of the app is riddled with annoying ads and just some minutes of the videos, the paid version takes these drawbacks out efficiently. AllCast is available on iOS and Android, and the premium version of the app is worth $5 per month only.
---
Google Chrome
Chrome is on this list just for one reason. It is entirely different and unique from the rest here. While all the other apps let you stream videos, movies, TV shows and music on your Chromecast, Chrome allows you to flash a web page. It is basically like a web browser on your TV which mirrors your mobile screen on your TV. This way, you can show your friends and everyone around you what you want them to show. It is available free on all platforms.
Download Google Chrome for Android
Download Google Chrome for iPhone
---
Last Words on TOP 10 Best Free Chromecast Streaming Apps for Android/iPhone – 2018
These are the best top 10 apps for streaming on Chromecast. With these 10 apps in your collection, you won't need to spend money on anything else. A combination of these 10 apps let you stream movies, videos, TV shows, music and even web pages to your television. You can share your best Chromecast streaming apps in the comment below and don't forget to share this article with your friends.
Was this article helpful?