For a website, traffic means money. The higher the traffic, the bigger the audience. The bigger the audience, the higher the engagement and, therefore, the revenue are.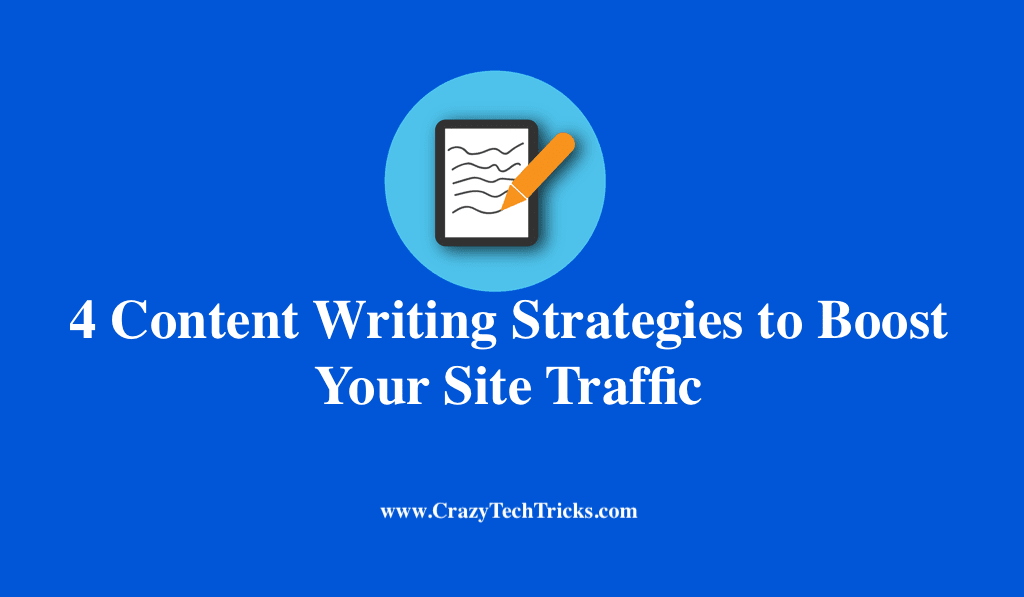 To drive traffic to your website, the first thing you need is content, and creating great content comes with some complexities. For example, not all skilled essay writer is qualified content generators, but writing skills are essential to this matter. So, using the right writing services is key to impressing your viewers with helpful, engaging content.
From the moment a viewer opens your website, you have an average of ten seconds to show them you can answer their questions. And even if you do, they're not likely to stick around for more than two minutes. Once a viewer decides that your website cannot help them, they leave in the blink of an eye.
With the right strategies, you can attract more visitors to your site and get them to interact with your content for longer than two minutes. Keep reading to learn how.
1. Pick Your Tone
Your tone is the theme of your content. Are you going with the formal, playful or sarcastic one? It's your choice. Just remember to keep a consistent tone throughout your article and your site.
Having a unique, consistent tone takes an article to a higher level and turns it into a conversation. The primary point of content writing is to deliver helpful information and convince the audience to keep up with your article.
Many website owners choose SEO over working on writing elements like tone. Yes, it helps to have your website at the top of the search results. But a high ranking doesn't necessarily persuade viewers to stay and interact with your website.
When it comes to writing engaging content with the right tone, there are three requirements to meet:
First, don't overuse academic writing services to show off your knowledge. Most people find academic texts boring and try to avoid them. So, why would they read yours? Besides, you want them to like your writing and come back. That doesn't happen when your audience finds your writing boring or too complicated to follow.
Read more: How to Translate Text using Gboard to any Language
Secondly, don't use a professional or formal tone if your content is for a blog. You may attract some professionals, but most of your viewer base consists of regular people. And ordinary people want real answers to their real problems. The answer you'll provide should be straightforward and concise.
Lastly, work on your writing to deliver the right tone. You can always use a writing essays service or an online essay service to help you nail the right voice.
2. Use Relevant Keywords
Effective use of keywords can give your website a ranking boost. Plus, viewers only spend a short time to scan your article and decide whether to read it.
So, make sure your content is built around the most relevant keywords. You should choose one primary keyword that describes the topic of your content, along with several secondary keywords that add details.
Of course, finding relevant keywords is challenging. There are several tools, such as Google Keyword Planner or KeywordTool.io, that will let you discover high-traffic keywords.
Read more: What is Microsoft Teams
Once you find the relevant keywords, it's time to include them in your content. You should use them in headings and subheadings as well as the body. Long-tail keywords—specific keyword phrases that are usually three to five words long—especially help structure your content.
3. Content is Better with User Feedback
By browsing user feedback, you can see if your content is appealing to the right people. It is possible to collect data with a simple button for users to declare whether your article was helpful or not.
Read more: How to Make a Thread on Twitter
Relevance is crucial for attracting readers to your website. So, your writing services should be able to connect with the audience. To improve your work, you need to capture and analyze people's reactions, emotions, and suggestions.
There are plenty of tools that let you collect and interpret user feedback. They range from traditional surveys to feedback boxes/forms on your site to more sophisticated user tracking software suites that record clicks, taps, and even mouse movements.
4. Write Without Controversy
Avoid taking sides!
Every audience has a diverse range of interests. A large audience means that you should keep each side as happy as possible. Any part of your community, no matter how small, is a valuable share of your traffic that cannot be neglected.
Of course, you're allowed to express your opinion, but it's better to delay it until you've explored the different aspects of the topic.
For instance, imagine that you want to compare Apple products to Samsung products. A complex topic, isn't it?
The best way to write that article is by explaining the merits and drawbacks of each brand in separate paragraphs. The concluding paragraph is where you state your own opinion.
Read more: Best Wunderlist Alternatives
It's also wise to mention the reasons for making your point of view. If a specific feature is more important for you, discuss it right after expressing your opinion. This will get rid of unnecessary arguments between your audience in the comment sections and help them appreciate your impartial assessment.
As usual, you can use writing essays service and online essay services for tips on writing without controversy.
Conclusion
Overall, there are many things you can do if you wish to boost your website traffic. First, you should pick a tone and keep it consistent. You should also use appropriate keywords to help both search engines and visitors find your content relevant. Ask your audience for their feedback and actually use it to write better content in the future. Finally, avoid controversy. Your users are on your website to learn, not to get offended.
Was this article helpful?