You can delete your Google search history on PC or Smartphone by following these methods. I have also shared a guide to stop Google from saving your search history. You can clear your complete search history on Chrome.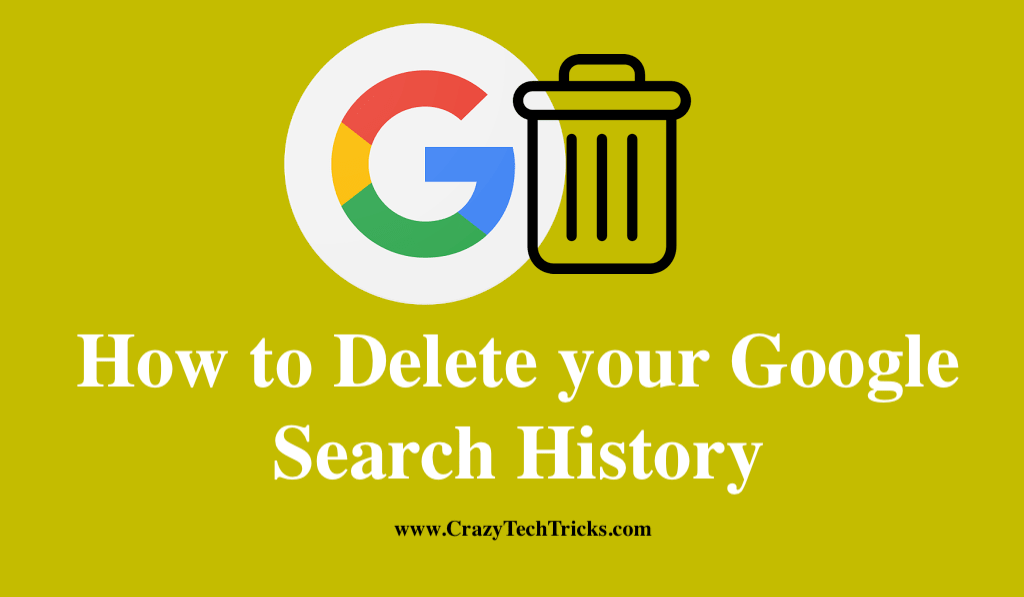 When you clear your Google search history, you get rid of a wealth of data that could be exploited by unethical individuals. Imagine how many times you have searched for an address, a phone number, or any other information that would make a hacker able to steal your identity or locate you. Also, having this information can lead to them finding you in person or doing other bad things. In addition, you can restrict the types of queries that Google saves by modifying the Google Account settings.
Moreover, if you have ever considered deleting your Google search history permanently, this guide teaches you how to do it in order to protect your internet privacy and prevent your browsing and search history from following you around forever. Let's proceed with this article that will demonstrate how to delete your Google search history from your Google Account and web browsers such as  Google Chrome.
Read more: How to Search Gmail by Date
How to Delete Your Google Search History on PC
To completely remove your Google search history, you must do it from your Google account. Even if you clear your browser history, Google will still be able to follow and keep information about you. In this piece, we'll show you how to delete your Google search history, both recent and future.
Visit Google.com in any browser and sign in with your existing credentials to access your account there.
Upon logging in, click the dotted image, which looks like a square mosaic with nine smaller squares, near the top right corner of your Google homepage.
Now, choose accounts.
Select Data & privacy from the left-hand sidebar menu.
In the History section, click My activities to see your activity.
Click the "X" button in the top-right corner of the activity listing and then select Delete in the pop-up to remove individual searches.
You can delete multiple or all of your search history by clicking the Delete option that appears beneath the search bar.
You can erase items from the last hour, last day, always, or a custom range using the pop-up menu.
Read more: How to Delete Search History in Firefox
How to Delete Your Google Search History on Android or iPhone
To delete your google search history on your smartphone, follow the following steps:
In your mobile browser, head to Google.com and ensure that you are logged into your Google account.
On Google's main page, click the three horizontal lines in the upper-left corner.
In Search, type in "Your data."
A drop-down menu will appear at the bottom of the page, select Manage your Search history to access this feature.
The "X" icon appears in the top-right corner of each activity listing, and you can remove them individually.
Read more: How to Clear Amazon Search History
How to To Prevent Google from Tracking your future searches
In order to prevent Google from tracking your future searches, you must follow the following process.
Log in to your Gmail account using any web browser.
Click the Google apps icon in the upper right corner of Google's homepage. The icon displays nine squares in a square mosaic. After signing in, click the icon.
Choose Account > Data & privacy > History settings > Web & App Activity.
After that, click the blue slider next to Web & App Activity at the top of that screen to stop it from tracking your activities.
Now, choose  "Pause."
Using the same method outlined above, you can disable tracking on each page by clicking the blue sliding bar.
Read more: How to Reverse Image Search on iPhone
Conclusion
Changing the settings of your Google account will allow you to control what information Google keeps. Even though Google no longer stores your online activity, it will continue to track how frequently you look for certain topics. Also, using these instructions mentioned above, you can easily delete your Google search history from both a desktop computer and a mobile device.
Was this article helpful?