Enable copy paste in Command Prompt cmd in Windows 10, 8.1 and 8. Activate copy paste in CMD Screen. Latest method to copy paste in CMD screen. You can copy any command and paste it directly into your Command Prompt. Users can also paste any command directly inside a CMD. This method is easy and suitable to copy or paste commands in CMD.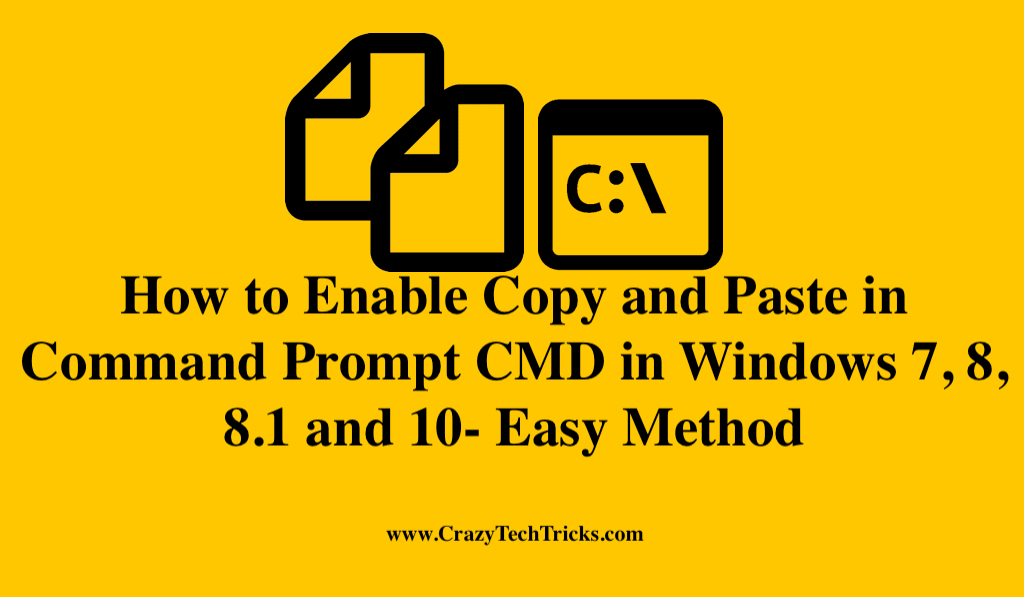 You must have experienced the problem in writing prompt CMD screen due to codes. Well, these codes are very confusing, and the only developer can understand these codes. These codes consist of unique characters and it has no relation to English. It is very much difficult for a newbie to understand these codes.
The worst part of the Command prompt is you can't copy-paste. When you can't copy-paste, it becomes hard for you to remember these codes and write in Command prompt CMD.
Read more: How to check your IP Address
How to Enable Copy and Paste in Command Prompt CMD in Windows 10, 8, 8.1 and 10- Easy Method
Open Command Prompt.
You can open Command Prompt screen by pressing windows key + R and then write CMD and click on OK.
Now, Right-click on Command Prompt screen.
Click on properties.
A window will open. Select an option from the above.
Now, Tick on Quick Edit mode and Insert Mode.
In some Windows, version options are a bit different. Then, Tick on Enable Ctrl Key shortcuts and click on OK.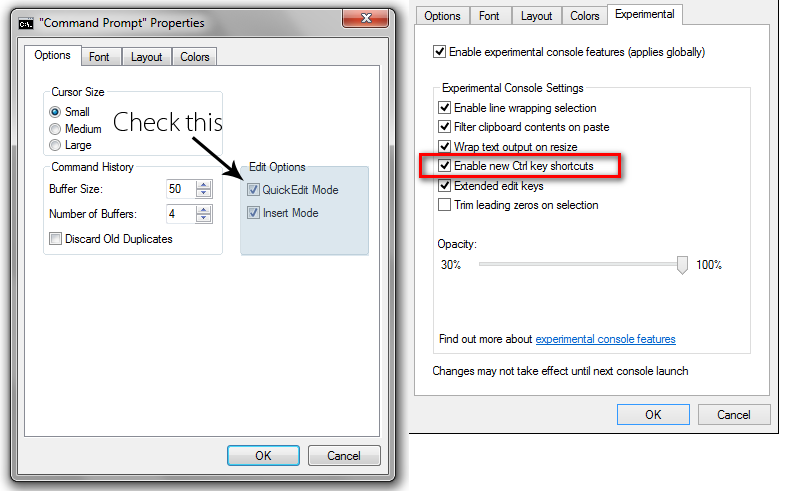 Read more: What is Error 651 and How to Fix Error 651 in Windows 7, 8, 8.1 & 10 – 5 Methods
Enable CTRL+C / Ctrl+V for Pasting in the Windows Command Prompt CMD
Now, you can easily Copy and Paste in Command Prompt CMD. There are few other ways to Ctrl+V in CMD.
Right-click in Black window Command Prompt CMD screen.
Now, click on edit.
Now, paste the desired text which you have copied.
Conclusion
It is the best method to copy and paste in command prompt in CMD. Users can directly paste inside command prompt CMD in their Windows PC/laptop. You can also share your method to copy/paste in Command Prompt. Do share this article with your friends and let them know about this fantastic trick.
Was this article helpful?