Hello friends, Today I will tell you how much is Disney Plus per month or year. You can check the exact cost of Disney + bundle and get discount on year packages. We have also compared the Disney Plus prices with Hulu and other streaming services. You can also check the channels you will get in Disney Plus.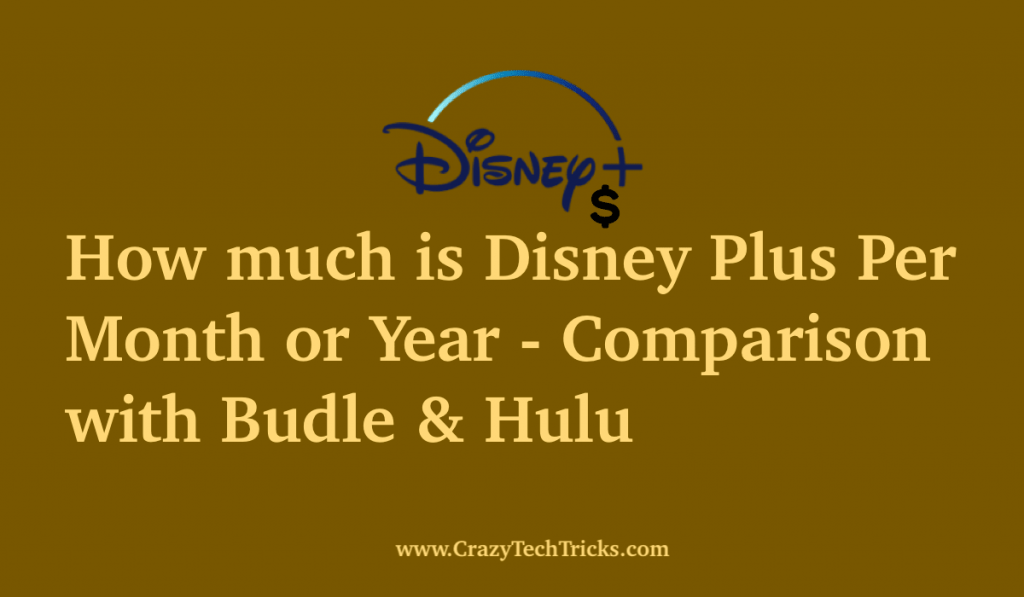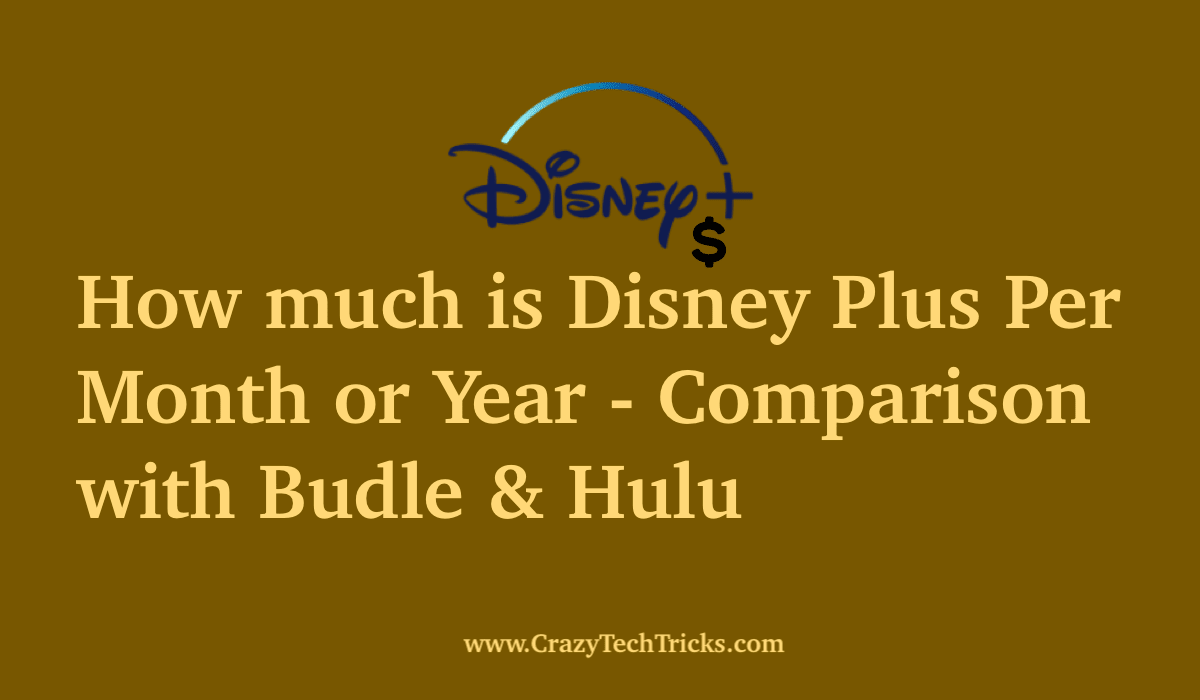 Disney Plus is an online streaming platform which sports different movies and animation films owned by The Walt Disney. It also contains and owns the enterprise of Marvel movies, Pixar and Star Wars. Disney Plus is provided as a subscription package where you can register and stream the shows and movies of the Walt Disney franchise.
It is one of the many online streaming platforms that offer streaming services with a monthly or yearly subscription plan. Disney plus is famous for the nostalgic collection of the old and new Disney movies series and collection of Marvel movies enterprise. Moreover, it became popular due to the addition of the Star Wars franchise in the collection.
---
How much is Disney Plus per month?
Disney Plus is made available in different packages, so you can enjoy the experience according to your convenience. Before purchasing the Disney plus per month or for the whole year, Disney plus provides a free 7 day trial that you can take benefit off by trying the platform for an entire week.
Otherwise, if you are purchasing Disney Plus per month, then it will cost you $6.99. With this subscription package of Disney Plus, you can stream all the shows and series without any advertisements.
---
How much is Disney plus per year
Disney Plus comes at the subscription package cost of $69.99 per year that is almost $5.83 dollars per month, in comparison to the cost of $6.99 of Disney plus per month.
---
How much is Disney Plus Bundle
Disney provides a bundle of subscription packages that contain the content from the services of ESPN Plus, Disney Plus, and Hulu. This Disney plus bundle is comparatively cheaper than having all the subscription packages of ESPN+, Disney Plus and Hulu simultaneously. The cost of the bundle of Disney plus per month is $18.99. This bundle includes the extra $6 for the advertisement-free services of Hulu, which is the Hulu premium.
Now, this bundle will include all the content of all the three streaming services and you can have advertisement-free streaming of the services.
Read more: How Many People Can Watch Hulu at Once
---
How much is Disney plus with Hulu
Hulu has a premium subscription package cost of $11.99 per month in comparison to $6.99 Disney plus per month. It does come off as a bit costlier option when you want to tune into Hulu and its services. Therefore, Disney plus gives you the option of tuning in with both the Hulu and their other products by joining your account of Disney plus and Hulu under one bundle.
You can bundle your Disney plus with Hulu and ESPN+ for $12.99 per month. This includes all the shows and series that are on Disney Plus, the MLB, NBA stream of ESPN+ and the plethora of content on Hulu.
---
Why Disney Plus?
Disney has played its nostalgic card for this generation of adults by bringing their old and new shows and movies on the platform of Disney plus. It brings in many people from different age groups to enjoy the content present on the platform.
Another reason for people to tune into this platform is due to the fact that it is cheaper in comparison to the other streaming platforms and their services. Disney plus comes in two different packages; Disney plus per month cost $6.99 and Disney plus per year costs $69.99, which is way cheaper than other streaming platforms such as Netflix, Amazon Prime or even Hulu.
Must Read: Hulu Plus vs Netflix
---
Conclusion
With the expanding market of the streaming services that are available on the internet, choosing one that is cheaper and kicks you in the nostalgia bone is a preference and for that Disney plus is best. Disney plus provides all the shows and series of the Marvel universe, PIXAR, Star Wars on an online streaming platform. It is cheaper than most of the competition and is really flexible with the option of expanding into other streaming services. In this article, you will learn about the different subscription package of Disney plus per month and based on the year. Moreover, you will learn different bundle prices of the Disney plus.
Was this article helpful?