Hello friends, Today I will share six ways on how to activate iPhone. Users can fix all the iOS Activation error related to the iPhone. You can quickly enable/activate your iPhone in a few seconds. Users can open all lock from their iPhone and re-activate the iPhone. All these methods are free and easily accessible to activate an iPhone.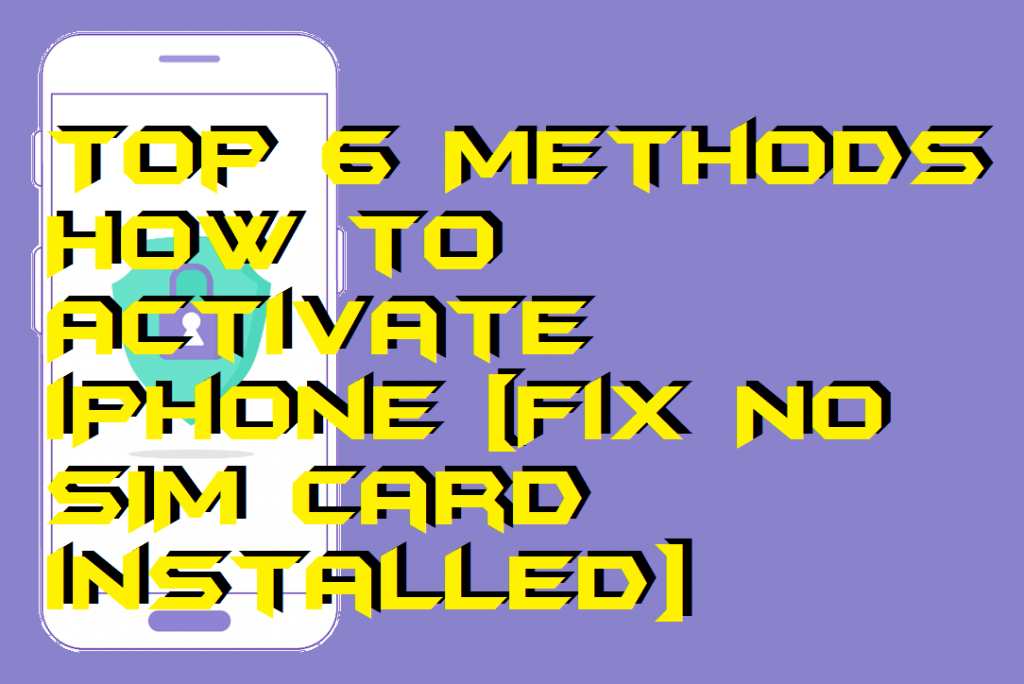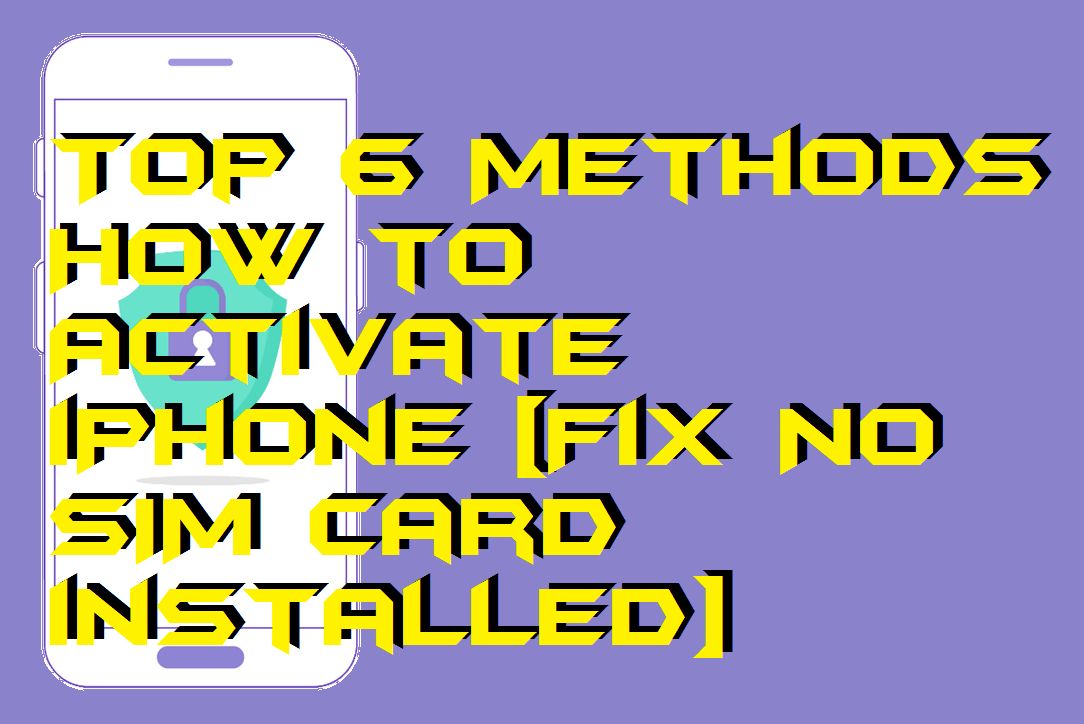 The curiosity of purchasing a new iPhone and activating it is entirely understandable. Activating the iPhone is an essential step which needs to be done before you start using your brand new iPhone which you have bought. However, having a SIM card to activate an iPhone is a vital element. But, sometimes we stuck in the problem that the inserted sim is not valid. The iPhone shows a message saying "No SIM card installed." So, how to move forward in that situation? As well as how to activate iPhone at that moment? Don't panic; this doesn't mean that you can not activate your iPhone.
Top 6 Methods on How to Activate iPhone [Fix No SIM card installed]
There are some fortunate ways to get out of it and activate an iPhone when you have not inserted any sim card in it. There are top five different ways on how to activate iPhone which I have discussed in details right below. After using one of the methods, you can use your brand new iPhone that you have purchased today.
---
Method 01: How to Activate iPhone Using iTunes
To use this method, you need to have the iTunes application on your PC. In this method, we will use iTunes to activate the iPhone. You might be thinking that iTunes is a media player then how it can activate my iPhone, right? Well, let me tell you that iTunes gives us the freedom to activate a newly purchased iPhone. Don't you believe me? Move forward and watch it yourself.
Open the iTunes application on your PC.
Now, connect your non-activated iPhone to PC via USB cable.
You will see that iTunes has detected your device. Then, click on Set up as new iPhone option.
Now, click Continue and then click Sync with iTunes.
Lastly, click on Get Started and then click Sync.
That's it. Just disconnect your iPhone and complete the setup process.
Read more: How to Unlock/Reset Passwords for Apple ID [iCloud] – 4 Easy Methods
---
Method 02: How to Activate iPhone Using Emergency Call
This method is exciting because in this you will learn how to activate the iPhone using emergency call. It is a bizarre way to enable the iPhone without a SIM card. Yes, you are going to use the emergency call feature as I told you above. But, the call did not connect to someone. Yeah, I know its very much enjoyable. Trust me guys this method has become a miracle for many users who were not able to activate their iPhone.
When you see the error message of "No SIM Card Installed" on your iPhone, press the Home button.
Use 112 or 999 to make a call and then disconnect it using the power key.
A popup will appear to disconnect the call.
Select it and boom; your iPhone will be activated.
---
Method 03: How to Activate iPhone Using R-SIM/X-SIM
This method is very simple and straightforward. In this method, you have to use R-SIM or X-SIM instead of the actual SIM which you use in your daily life. You can go to the nearest store of your network operator and ask them to provide you with the R-SIM or X-SIM. Once you have got it, then you can head up to the method which I have shown to you to activate the iPhone using R-SIM or X-SIM.
Insert the R-SIM or X-SIM on your iPhone's SIM tray which you want to activate.
Now, select your cellular name from the list and if not listed then choose Input IMSI option.
Then, it will ask you to enter 7 digit code. Now use this link to get the code.
After that, select the iPhone model from the list.
Now, I chose the best unlocking method according to you.
Allows the system to proceed and reboot your device to activate.
---
Method 04: How to Activate iPhone Using Jailbreak
We all know what does the jailbreak means. Jailbreaking means getting out of all restrictions which are enforced by Apple Inc. It is done by tampering the phone's memory and exploiting the software of Apple Inc. It is advised that you should jailbreak your iPhone after the expiration of your iPhone's warranty. However, it is not suggested to use this path to activate an iPhone. But, somehow if you need to follow this method then do it at your own risk. It is for educational purpose only.
---
Method 05: How to Activate iPhone by Troubleshooting/Calling the Owner
Several people buy used iPhone. In that case, it shows us the Apple ID of the previous owner. You need to find the previous owner of the iPhone and make a call and ask him to remove the iPhone from My Devices. Later you need to visit iCloud settings [LINK] and enter your credentials. Now reboot the iPhone.
---
Method 06: How to Activate iPhone by Visting Apple Store
Suppose that every way which can help you in activating your iPhone won't work for you. Then, at that moment what will be the final solution for that? How to activate iPhone when none of the methods is working? There is a simple solution for that is that bring your iPhone to the Apple service centre. It is the last option which you can do yourself. Users can also make a genius bar appointment. Once you show it to the Apple service centre, they will fix the issue and also activate the iPhone.
---
Conclusion
This was all about how to activate the iPhone using five different methods. Maybe there are some more methods available. But, these methods are found to be working for the majority of the peoples who bought brand new iPhone like you. I hope your iPhone is now activated successfully. If yes then you can start using the internet on your iPhone and can make a website icon on iPhone very quickly. And somehow if your iPhone's home button didn't work, then you can fix iPhone home button with little efforts. Share this article with another person as well who bought a brand new iPhone and don't know how to activate the iPhone.
Was this article helpful?