We will discuss on how we can create YouTube Shorts and how to add music to YouTube shorts. Users can upload these small video in their YouTube channel. Moreover, we would look into the different steps that are involved in the process to create YouTube shorts.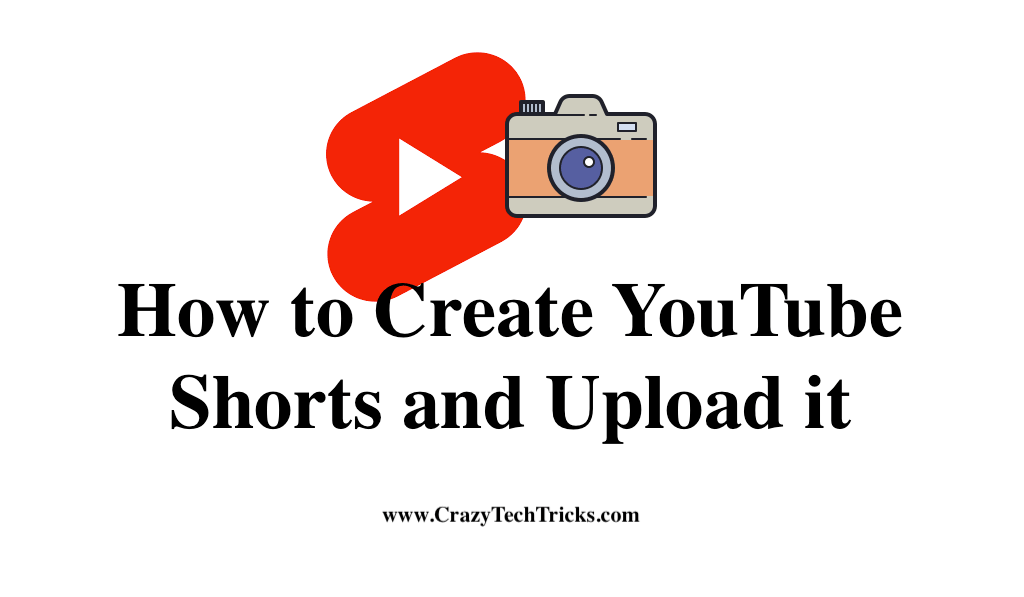 YouTube Shorts is the short video creation platform for YouTubers, just like Instagram has Reels and as Facebook has short videos. A YouTuber or even you can create a YouTube short and then post the piece of content on your YouTube channel. Learn more about YouTube Shorts in the next section.
What is YouTube Shorts?
YouTube Shorts is the new feature of the YouTube platform that allows content creators/YouTubers to upload a short video of 15 seconds to a minute that is 60 seconds. The video is mostly shot in a vertical layout so that it is easily accessible to the target audience that is the people using YouTube on smartphone. The YouTube Shorts is shown on the subscribers "Homepage" and also at the "Shorts Shelf" made on the application. This allows channels to be discovered by new users and increase engagement.
Read more: How to Fix YouTube Not Working
Now, in the next section we would look through the process to create YouTube Shorts.
How to Create YouTube Shorts
If you have used any social medial platform in the past years that has its main source of content as short videos, for example, Instagram, TikTok or Triller, then working with this application will be quite easy for you as it also follows the same principle actions as the mentioned applications. Now, follow the steps given below in order to learn how to create YouTube Shorts.
Sign into your YouTube account. Make sure that you are using your smartphone to login into your account.
Next, Tap on the option or icon of "Create" > "Create A Short".
Now, In order to record a clip, You need to tap on the main Capture button and hold it to start the recording. You can even simply just tap on the Capture button to start recording and tap again to end the recording.
Note: This will record a segment which you can Redo or Undo if you made any mistakes.
Now, You would have the option to "Undo" your clip if you have made any mistake. This option removes your previous recorded video segment. You would also be given a "Redo" option to add back the removed video segment back in the Short.
Next, to review your video, tap on the option of "NEXT" > tap "NEXT" again in order to add details to your YouTube Short.
Now, Add a Short Title.
In the "Select Audience" select the targeted audience of your YouTube short. Mainly focuses on whether the Short is suitable for kids or not.
Finally, tap on the "Upload" button in order to finish publishing your YouTube Short.
The process to create YouTube Short is fairly simple and the steps given above should help you to easily and effectively create YouTube Short. In the next section, we will discuss how YouTubers get help from creating YouTube short.
Read more: How to Turn Off YouTube Notifications
How to Add music to Shorts
YouTube provides music library that you can add to your Shorts. To do this, you can use the option of "Add Music" while you are recording the YouTube Short. The music provided in the library is for non-commercial use.
Read more: How to Queue Videos on YouTube
How YouTube Shorts helps creators
YouTube Shorts is created in order to compete with the different short video platform such as Instagram, TikTok, etc. However, YouTube Shorts is rather a toolkit that the YouTubers can use in order to update and at the same time engage their audience more frequently. This helps the YouTubers to create and push short content to increase engagement and pull new viewers to their channels.
Read more: How to Embed a YouTube Video in PowerPoint
Conclusion
YouTube Shorts is a really good feature provided by the YouTube mobile application. This tutorial guides you through the steps that you need to follow in order to create YouTube Shorts for the YouTube platform.
Was this article helpful?