You can install Linux in Virtualbox on Windows and Mac. You can set up the environment and install it on your PC/laptop. I have also shared a way to run Linux on 1GB of RAM.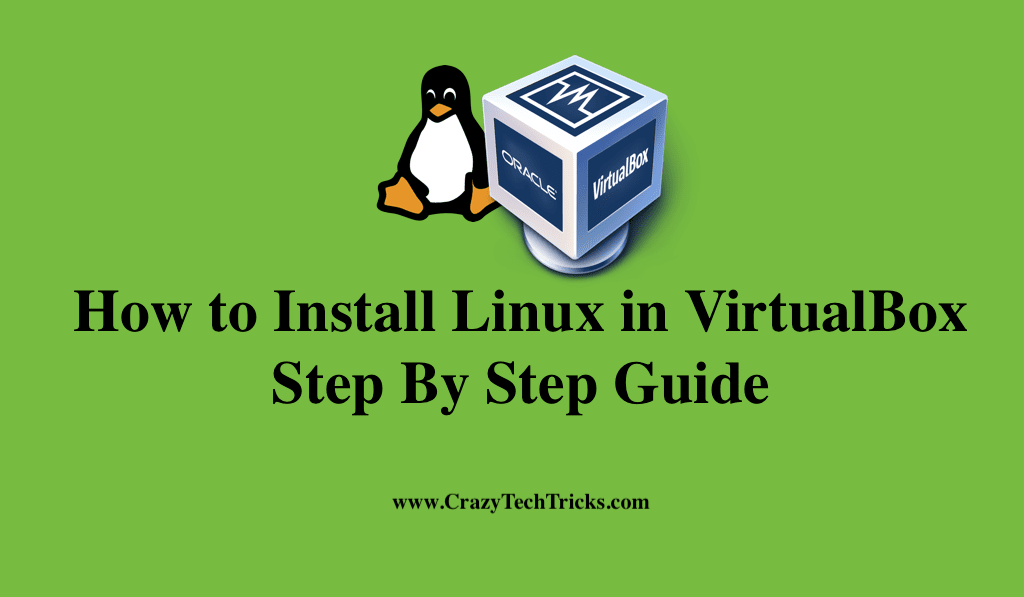 The VirtualBox software is an application that allows you to run several operating systems (OS) within your present operating system (OS). Moreover, It's simple to set up VirtualBox on Windows, Linux, or MacOS.
In order to run both the virtual machine and your regular operating system simultaneously, your computer needs to have enough system resources. In doing this, you will also be able to run the virtual machine more easily.
Read more: How to Get Bash on Windows 11
How to Install Linux in VirtualBox
Oracle VirtualBox is an open-source virtual machine program that operates on a variety of operating systems. On this virtual hard drive, you can install operating systems such as Windows, macOS, and Linux, among others. It is also suggested that your computer have a minimum of 4 GB of random access memory (RAM) in order to achieve excellent speed from the VirtualBox. 
The official website of Oracle VirtualBox provides the download and installation instructions.
Then, download the Linux distribution Ubuntu ISO file.
You've installed VirtualBox and downloaded the Linux ISO, and now you're ready to start to install Linux in VirtualBox.
Launch VirtualBox, then select the New icon from the menu that appears. In the upper left corner, you should see a blue emblem. Here, Give the virtual operating system a meaningful name.
Insert Ubuntu as the title, pick Linux as the kind, and choose Ubuntu (64-bit) as the edition in the pop-up menu that appears now.
 Press the Next key.
Now, Memory (RAM) should be allotted to the virtual operating system. Regardless of how much memory you have, don't add more than half of it.
Set up a virtual disc to function as your Ubuntu virtual machine's hard drive. From it, you can access your virtual machine's files.
Then, choose the VDI to back up.
Select dynamically linked.
Now choose how much space will be available on the hard disk drive. We have now finished configuring the hardware.
Click the Start button to again launch the system, then navigate to the system iso file on your PC.
Click on the Install Linux Mint button, then on the Erase disc option after clicking on Install Linux Mint.
Next, click Install Now.
You have successfully install Linux in VirtualBox on your Windows computer.
Read more: How to Install a DEB File in Linux
Is VirtualBox infected with malware
VirtualBox is 100% risk-free in every way until and unless no one has a compelling reason to hack into your system. This tool allows you to download an operating system (os) and run it on a virtual machine, but this doesn't guarantee that the virtual os is virus-free.
Read more: How to Install Kali Linux on Windows 10
Is it possible to run Linux with only 1 GB of RAM
The Linux distribution supports 32-bit and 64-bit platforms as well as Pentium 486 CPUs, like Slackware. A minimum of 5GB of free HDD space and 64MB of RAM are required for installation, with 1GB being the recommended minimum.
Read more: How to Fix Docker Command Not Found on Windows
Conclusion
In contrast to Linux's well-earned reputation for speed and stability, Windows 10 is infamous for performance degradation with prolonged use. As of Windows 8.1 and Windows 10, Linux runs faster, has a modern desktop environment, and has a lot more features, whereas Windows on older hardware is slow. In addition, I hope that we have answered all of your questions regarding the topic of How to Install Linux in VirtualBox.
Was this article helpful?