You can get Bash on Windows 11 by following this method. You can run Linux on your PC/Laptops and install anytype of Linux apps.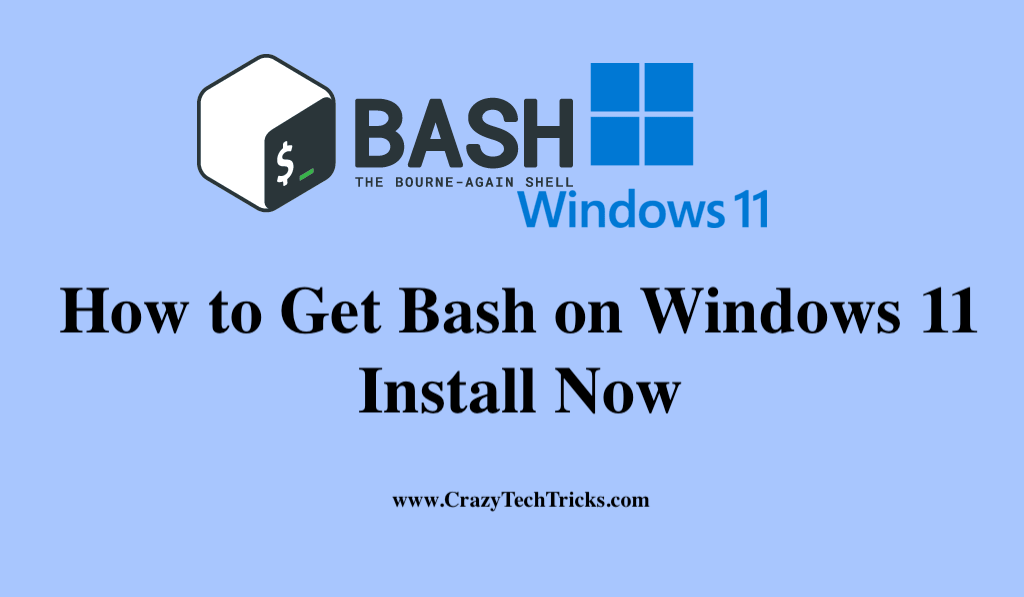 Microsoft launched the first version of the Windows Subsystem for Linux (WSL) almost 5 years earlier. Those who are unfamiliar with WSL should know that it allows Windows to run Linux programs on a Windows 11 computer.
The Linux command-line interface on Windows is Bash, which allows you to run Linux without any problems. As a matter of fact, Windows 11 runs a full Linux operating system within it. There is no virtualization involved.
Read more: How to Install a DEB File in Linux
However, It has changed a lot since then. At first, it couldn't run Linux, it couldn't run in a virtual machine, and it couldn't run GUI programs without additional steps, but today it can do all of these things.
As soon as WSL 2.0 was introduced, all of that changed. Additionally, WSL-based Linux versions also come with built-in Bash support. Now, let me guide you about how to get bash on windows 11.
Read more: How to Install Kali Linux on Windows 10
How to Get Bash on Windows 11
BASH is the primary terminal for the vast majority of Linux versions (distros) available today. However, when using Windows 11, the easiest way to install WSL is through the Command Prompt or PowerShell. Either of these tools will work. Feel free to make your own choice.
To install WSL, run PowerShell or command prompt as an administrator and open the command prompt.
Upon running the command, you will have the most recent Linux kernel downloaded.
WSL 2 set as your default and Ubuntu as your default Linux distribution – "wsl –install"
Linux distribution Ubuntu will be installed on your PC as soon as WSL is enabled, GUI program support is activated, and the installation is complete.
Upon completion, you will receive a notice asking you to restart your Windows 11 to finish the installation process.
You can check whether you can access your Linux system after your computer has rebooted by logging in to Windows.
After the computer has restarted, the installation process will continue automatically. Downloading and installing Ubuntu will be the first step.
When you enter the Menu bar, you'll see Ubuntu listed under "Recently Installed."
Soon, you'll be prompted for your username and password during the login process. Even if each account does not require your Windows 11 login information, avoid using the same password.
Once you've selected a password, Ubuntu will startup.
Read more: How to Use Snapchat on PC without Bluestack
Install Additional Linux Distributions
WSL is pre-installed with Ubuntu, although it isn't the sole Linux version that may be used. Run wsl —list —online or wsl -l -o after running wsl –install -d opensuse-42 in Prompt. Moreover, You can select any of the versions you want to install by typing wsl -install -d distro>.
Read more: Extract Table from PDF Files
That's all there is to it – you're finished. Therefore, Using the Start menu is a convenient method for running Bash from within Ubuntu (or any Linux distribution).
Conclusion
However, the Bash script, which is located in your /mnt folder, can now access your Windows files. It is an excellent tool for managing text files in a scripting environment, but APIs are the preferred means of managing files in the real world. By doing so, you can use Linux commands and scripts to operate on your typical Windows files.
With this, though, I bring my blog post on How to Install Bash on Windows 11 to a close. If you still have any confusion, do let us know in the comment section below.
Was this article helpful?