Hello friends, Today I will tell you a method on How to put music on iPod with iTunes. Users can transfer unlimited music to iPod. You can even send music using your Windows PC/Laptop. I have shared a step by step guide to transfer music on iPod.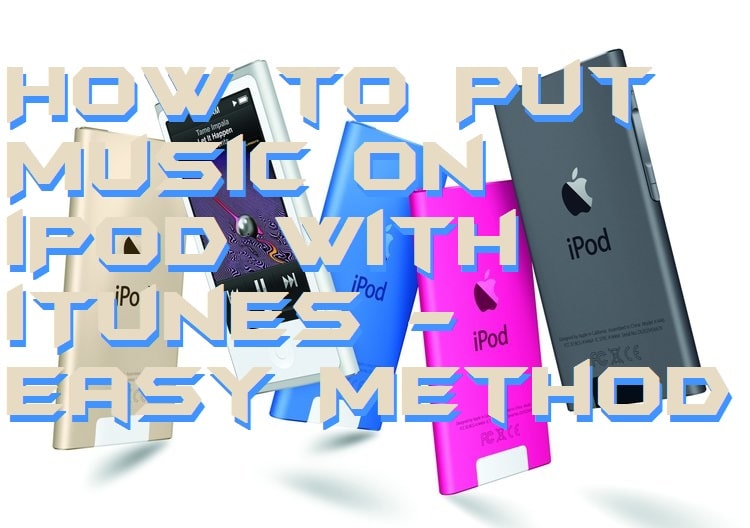 If you are an Apple product user, then you might have been through many difficulties while transferring your music or any other files to your iPod or iPhone. Since you cannot directly put music on iPod with iTunes or any other Apple device from your computer, You will need an official software launched by the Apple "iTunes." Being a complex device it also seems a complex thing when you can not do this directly. If you attempt to do this, then your Apple device's software may get some bugs or stop working. Therefore, Today's article is about how to put music on How to put music on iPod with iTunes. Using software for doing simple stuff may seem monotonous. But it is quite simple. It gives you many benefits of using "iTunes." Also, with the facility to put music on iPod with iTunes.
Read more: How to Install the iOS 12 Beta on Your iPhone, iPad or iPod
What is iTunes
As the name suggests, iTunes is a software constituted by Apple. Using which you can transfer music from iPod to pc or transfer music from computer to iPod. Being an official software, it lets the Apple users access Apple store and download stuff to computer or directly synchronize the files to iPod. The "iTunes" also checks the latest firmware of the connected devices and upgrades them. There are a bulk of features that iTunes provide. You can download the latest version of iTunes from the given link. It is available in both 32bit and 64bit versions. Having iTunes is the best way to put music on iPod with iTunes. So, wasting no time allow me to demonstrate the procedure to put music on iPod with iTunes.
Read more: How to Sync iPod with Chromebook – 2018
How to Put Music on iPod from Computer – Easy Method
Once you have downloaded the iTunes and installed it, you need to follow these steps to transfer music from computer to iPod. Make sure you read and follow the same procedure explained below to know how to put music on iPod from computer
Open the iTunes from the created shortcut or search it using "run" command(It might take some time to open so, do not worry).
Once opened,  Connect your iPod to your computer(If you are connecting it for the first time then your computer will install its drivers, wait for it and make sure that you do not open your iPod in my computer).
When your iPod's name is visible on the left side of the iTunes. It means it is ready to be synchronized.
Now, open the "Music" tab below the menu bar of iTunes.
In this area, you will have to drop the songs. You can copy songs from your computer or any other device and paste it in this window. You can also use the drag and drop method.
After pasting or dropping the songs, iTunes will take some time to add them to the tab.
Once done, click on the iPod icon showing on the left side.
A tab will open which will show the summary of your iPod such as name, memory used and left, battery level, version etcetera.
Drop down the bar, and you will see a "Sync" option coloured in blue. Click on it. Itunes will start syncing your selected songs to your iPod.
Always remember that you must not eject iPod until syncing is complete. iTunes will tell you when it is done and you can eject your iPod.
Done!!! you can enjoy your songs now.
Read more: How to Stop iTunes From Opening Automatically – Top 3 Best Methods
Always remember when you put music on iPod with iTunes
While syncing your old songs will be deleted. That is what sync means. So, make sure that you also copy your old songs in the music tab. To ignore this, go to iPod's summary> drop dwon> tick "enable disk use". This will not delete your old songs.
Read more: How to Update Apps on iPhone 2018- Top 2 Methods
Last words on 
Put Music on iPod with iTunes
Now you know How to put music on iPod with iTunes. It is a simple and easy way to put music on iPod with iTunes. There are also many third party software that performs the similar task. But we recommend you to use iTunes to keep your privacy. However for some reasons you cannot use iTunes then you can download iTools which is smaller in size and quite reliable. Any doubts? Please let us know.
Trending: How to Delete Music from iTunes – Top 2 Methods
Was this article helpful?