Hello friends, Today I will tell you a trick to Remove spyware from Android Phone. You can remove any Spyware from your mobile phone. These methods will help you to find the hidden spyware file on your Smartphone. You can also download the Antivirus and eliminate these Spyware apps or hidden files from your Android devices.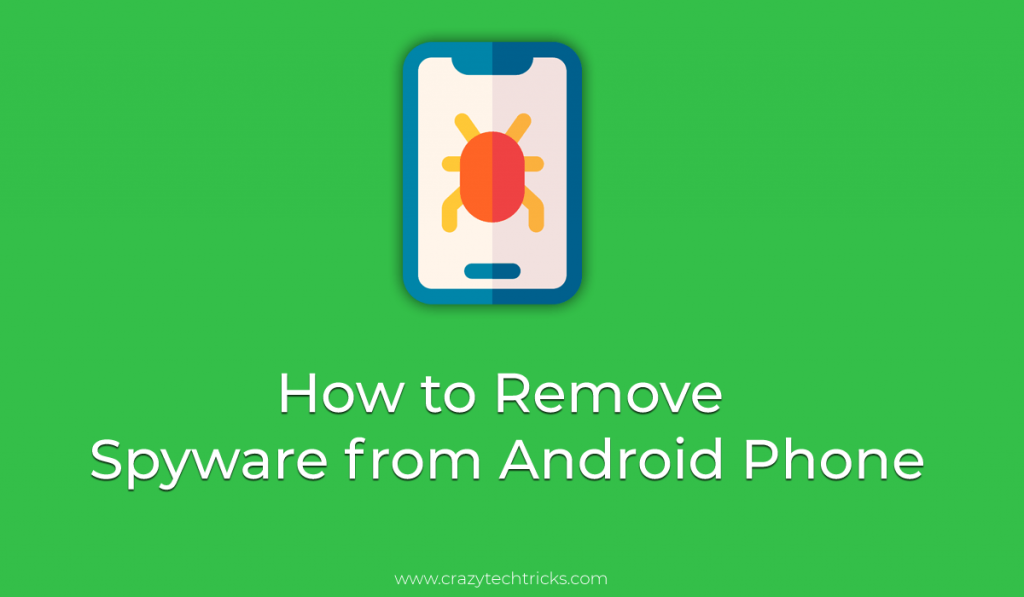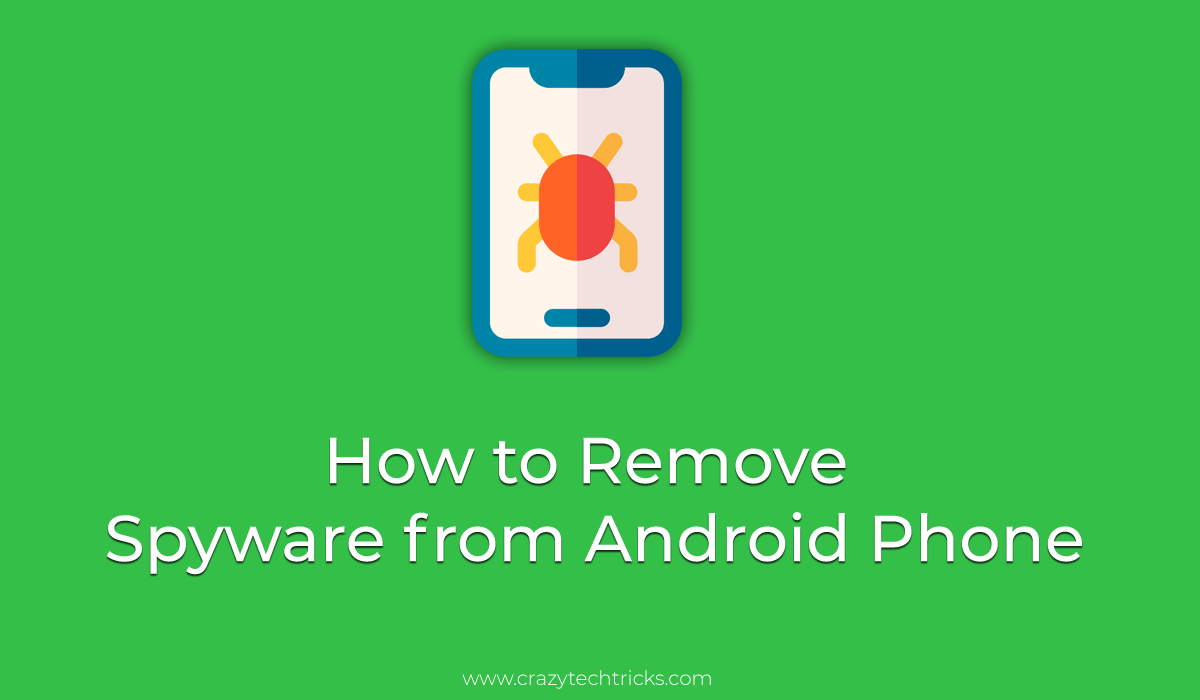 The Android revolution has completely changed our lives. Presently, billions of Android users are entirely dependent on using Android applications. Of course, they are a great help, but one can't neglect the fact that this platform can also be used to steal or monitor someone's personal data.
How to Remove Spyware from Android Phone – Best Method
There are many spyware software's available on the Google play store varying from location trackers, sneaking cams, etc. One of the big and the most important name in this industry is XNSPY. It is one of the most advanced spy apps that are available on today's date. No doubt, it could easily risk your personal information if it gets into the wrong hands. Your possessive lover, parents or even employer can easily monitor your Smartphone activity by using this kind of spy application.
However, it is not permissible under the law to spy on other people.
How to Detect Spyware on Android Phone
If you have enough suspicion or know for a fact that someone has installed any spy software on your phone without your consent. Then, there are some quick and easy methods through which you can detect a spying app installed on your phone. I will tell you both method on how to find Spyware and remove Spyware from Android Phone.
Remove Spyware from Android Phone
Battery Draining Fast: If anyhow you sense that your battery is draining more than usual, then probably spyware is running in the background.
Unwanted Noises during Phone Calls: If you hear any echoing sounds during phone calls lately and you've never had these issues in the past. Then there might be any suspicious activity going on within the device.
Strange Behaviour of your phone: Be alert towards any unusual behaviour by your devices like random shutdowns, sounds, or high data usage.
Heating Issue: If your device gets warm without any known reason, then there are chances of it being infected.
Besides, there could be many other reasons through which you'll detect the spyware on your device. Always lookout for any activity that seems strange enough in any terms. Hence, we have suggested many ways through which you can easily get rid of such spyware programs.
Read more: How to Secure your Android Device
Cell Phone Spyware Detection and Removal
As a matter of fact, spyware apps can't be automatically installed on the phone. Therefore, there might be a known source through which it has entered your device. First of all, you need to find out the suspicious personality who can think of tracking your device.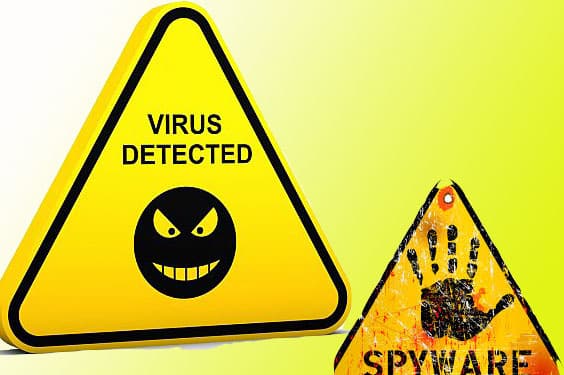 Presumably, it could be the guy you date, your other caring parents or a geek boss.  Don't worry, if you are still not clear that who's behind this creepy work. But, first be sure of any spyware program being running on your device.
Read more: How to Remove Virus from Android Phone [Remove Sex Pop-up Ads]
Afterwards, you can choose to perform one of the following steps to completely remove it from your Android device:
Reset your Device: This is the most suitable method one can show to get rid of any spyware activity or program. This will wipe out every installed application or virus that is disturbing your device's operation. (First of all backup your essential files and then perform the factory reset on your phone)
Change your Credentials: Go ahead and revise passwords of every account you have. It is a suggested method for iOS users because it is tough for them to detect the presence of spyware applications. It is undoubtedly possible to monitor someone's activity with their iCloud password. So, better be concerned about this.
Update Operating System: Another arguably working method to remove spyware is to update your device to the latest firmware. This method is not as efficient as resetting your device, but still, it can make a significant difference.
By installing an upgraded version of operating system, there is an enough good chance to get rid of the potentially dangerous spyware program.
Manual Search: In my opinion, this could be a less effective method but worth a shot. The spyware developers program it in such a way that it becomes a little hard to spot them. Look out for any suspicious name under installed applications and this way you will get rid of it.
How to Stop Someone from Spying on My Cell Phone
As a result of performing the above step, your device will be free from spyware. In any case, one believes that he/she can be a potential target again in future or wish to be safe from such suspicious activities. For this reason, follow some of the precautions as stated below:
Password Protection: This will keep your device away from some unwanted users. Besides this, you can even get extra protection by locking some specific applications or files.
Keep track on installed applications: There are many apps available on the play store, which will give you an email notification every time a new application gets installed on your device. Ultimately, it will provide an extra layer of protection to your device.
Monitoring device's performance: Monitor the device's operation and software which are installed on it. Run timely scans and regularly update the operating system.
Apart from these, always take care of the potential threats that your phone might be having from some people.
How to Find Hidden Spyware on Android
There are several kinds of Spyware which hide inside your Android device. These hidden files are inside your Android phone and keep sending your data to the third party. You can find these hidden files in My Files.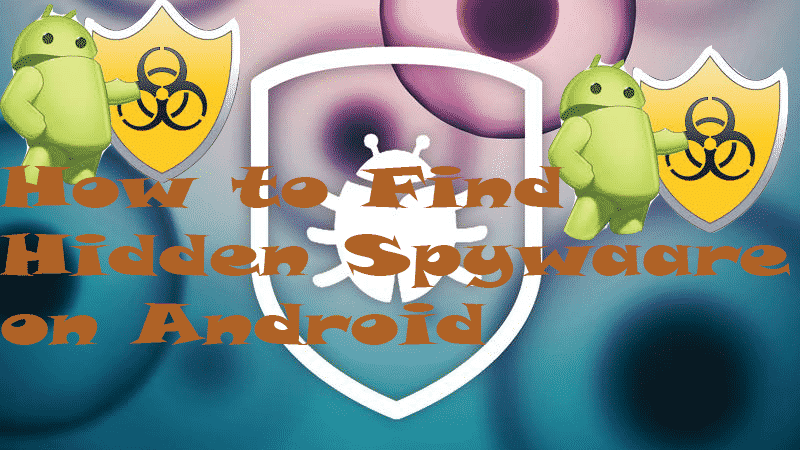 Visit => My Files => Settings => Show hidden files
You can get all the hidden files. Now, delete the files. If you don't find any hidden file on your Android device. Then, connect your device with PC/Laptop and see all hidden files. Make sure you delete files depending upon your requirement. If you are unable to delete the files. Then, scan with Antivirus and delete the files.
Android Spyware File Names
Spyware can give any name to file. Sometimes, there is the same name given to file, and that file is most trusted. It is very easy to find these kinds of files. Names are given to files and saved on your Android device. But, these files do not act. So, try opening any file. If the file is working in the way, it should. Then, it is okay. But in the case of the file is not performing. Then scan with Antivirus or better remove that particular file from your Android Phone.
Read more: How to make Android Phone Work Smoother
Anti-Spyware for Android
It is very well quoted that "Every problem comes with a solution." We have mentioned several steps for 'spyware removal and stopping a spyware attack' above.  Furthermore, you need a good 'Anti-Spyware application' that will do the job for you.
Android Spyware Detection app
For this, check out our list of Anti-Spyware applications that are available on Google play store. They will Remove Spyware from Android Phone.
FREE Spyware & Malware Remover
It protects your device against real spyware attacks.
Malwarebytes Anti-Malware
This application runs timely scans on your Android device. Also, identify possible threats or applications that are tracking your location. Check out play store for more similar Anti-Spyware applications and download any of them.
Last Words on How to Remove Spyware from Android Phone – Best Method
We have analysed every aspect of Spyware on Android Phone. These all method show how to find, remove, and delete Spyware from Android devices. You can quickly remove Spyware from Android phone using these tricks. If you face any problem regarding this method. Then, make a comment below and don't forget to share this article with your friends.
Was this article helpful?