Movavi Photo Editor is an easy-to-use photo editing software that simplifies the task. There is no need to have advanced designing skills. Just basic IT skills are all that is required to use this tool. Whether it is for sharing or for any other purpose, you can edit and enhance your photos instantly.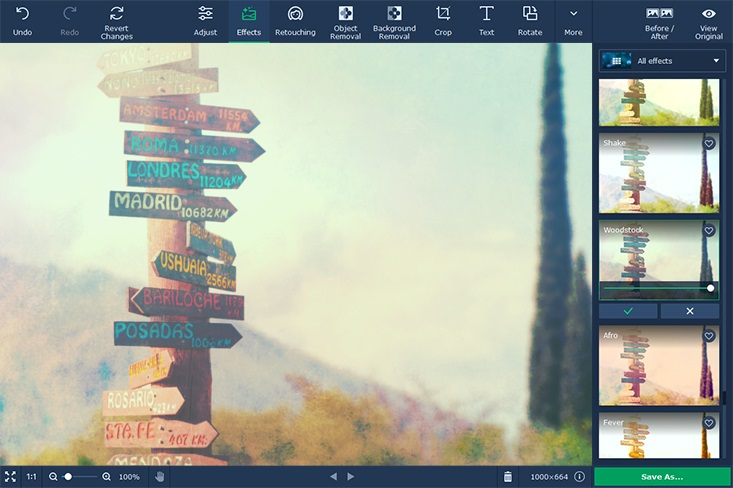 What can it do?
There are several categories into which the different functions of this photo editing software can be classified:
Editing photos and adding filters
Removing unwanted objects
Removing or replacing backgrounds
Adding watermarks and captions
Resize, crop, rotate and flip frames
Remove Unwanted Object
Want to remove any object from your photo. There could be unwanted people or physical objects in the background. Movavi Photo Editor allows you to do this without making destroying the picture's quality. Just follow a few steps and not only can the object be removed, your photo will look untouched, just like the job of a professional designer. And the steps are quite simple.
Read more: How to Download Private Instagram Videos Android – Instagram Video Download
Choose the object removal tool, paint over the object that needs to be removed, and click on 'start erasing' and it's done. The photo editing software will process the image and maintain is quality.
Change the Background
Even the most sophisticated graphics designing software available today can make it difficult to remove or replace the background. It is almost always possible to tell that the photo has been edited. Not with the Movavi Photo Editor!
Read more: Top 10 Best Free Video Editing Software for Windows PC/Laptop – 2018 Updated
You could simply replace the background out of the photo without giving a hint. The application comes with a set of backgrounds you can use. Else you could add a solid color as the background. Besides, other photos can also be set as the background.
Add Watermarks or Captions
The captions feature is especially beneficial for those who want to create interesting photos to be shared with friends and family. Add text or captions with ease and you can create stunning new photos. Speech bubbles can be added to any photo to make them more engaging.
The watermarks feature is more suited for official purposes.
Beautify a Face
This photo editing software isn't just about removing a background and adding captions. You can also enhance a face by applying makeup, removing unwanted spots or marks, and even changing hair color. Add mascara to enhance your eyes. Use a makeup base to create an effect on the skin. Use blushes to highlight the cheekbones. Change the lip shade.
Read more: How to Convert YouTube Videos to GIFs for FREE – Top 3 Methods for GIF Maker from YouTube
Any spots, freckles, and pimples can be easily removed. Scars and wrinkles can be erased and the skin can be smoothed out. Change he hair color or even enhance your eyes. In fact, Movavi Photo Editor also allows you to change the eye color and whiten your teeth.
You will suddenly find yourself to be completing professional designer-like photo editing tasks without having any previous experience.
Photo Editing Tools
The Movavi Photo Editor also has sophisticated photo editing features. You can change the photo quality and apply filters. Photos can be improved by adding elegant effects and overlays.
A photo can be resized and cropped. It can be flipped or rotated. And all this can be done with just a few clicks.
Then there is the 'magic enhance' feature that will enhance your photo's quality with just a single click. It will create the best possible version of your photo.
The Movavi Photo Editor is a unique photo editing software in that it allows you to edit photos without letting anyone realizes that the image has been edited in any way. And it does so without even having advanced skills. Anyone with basic IT skills can use this software and achieve the desired results. Whatever the purpose of enhancing a photo, this application makes your task quite simple.
Was this article helpful?