I have shared ten similar apps like PUBG. Users can download them on their Android or iPhone. All these games are free to play. Users can play battlefield game with their teammates and start exploring different maps of these games. These games have the same or other weapons.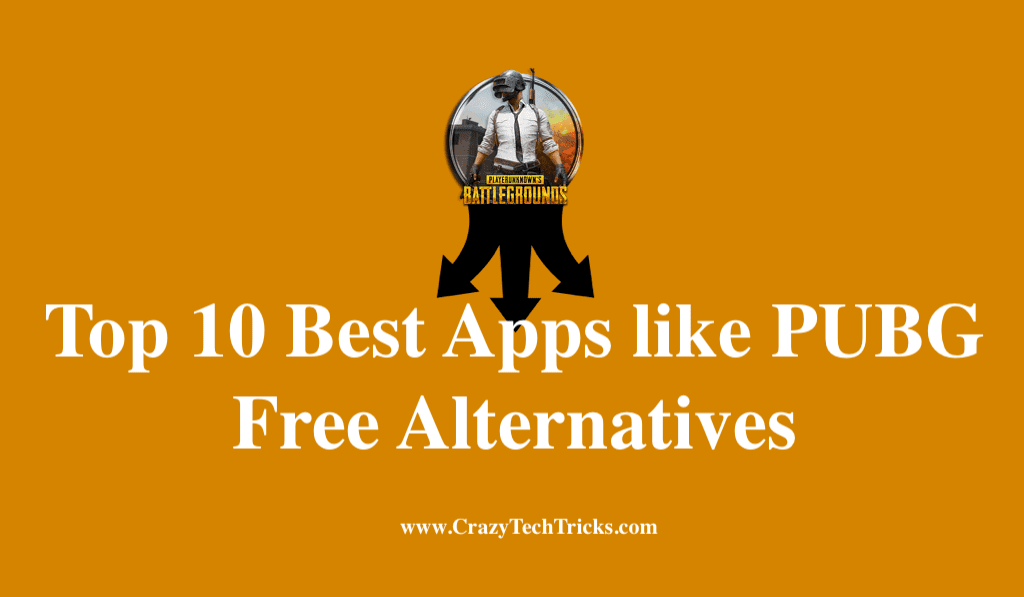 Are you a serious smartphone gamer? Are you looking for the best Best Apps like PUBG? Yes, it is indeed heartbreaking to know that the Government of India has banned Pubg citing that they pose a threat to the security of the Indian citizens. But, worry not. This article includes some of the best alternatives to Pubg that make it up to you and deliver the same gaming experience.
PlayerUnknown's Battleground (PUBG) was released on December 20, 2017. It is an online multiplayer battle royale game. It was published by PUBG Corporation which is a subsidiary of a South Korean video game company Bluehole. The game was inspired by a Japanese movie BattleRoyale.
Since its release, PUBG has gained an incredible number of users. PUBG had over 175 million downloads and 13 million active daily user base. Now, let us look into some of the best alternatives to PUBG.
Top 10 Best Apps like PUBG for Android & iPhone
Best thing about these game is free to download and has almost similar way of gaming like PUBG. You need a team and go to fight.
Call of Duty Mobile
Garena Free Fire
Fortnite
Hopeless Land: Fight for survival
Battlelands Royale
Pixels Unknown Battle Ground
ScarFall: The Royale combat
Black Survival
Zooba
Last Day on Earth: Survival
We will talk about all these games in detail below.
Call of Duty Mobile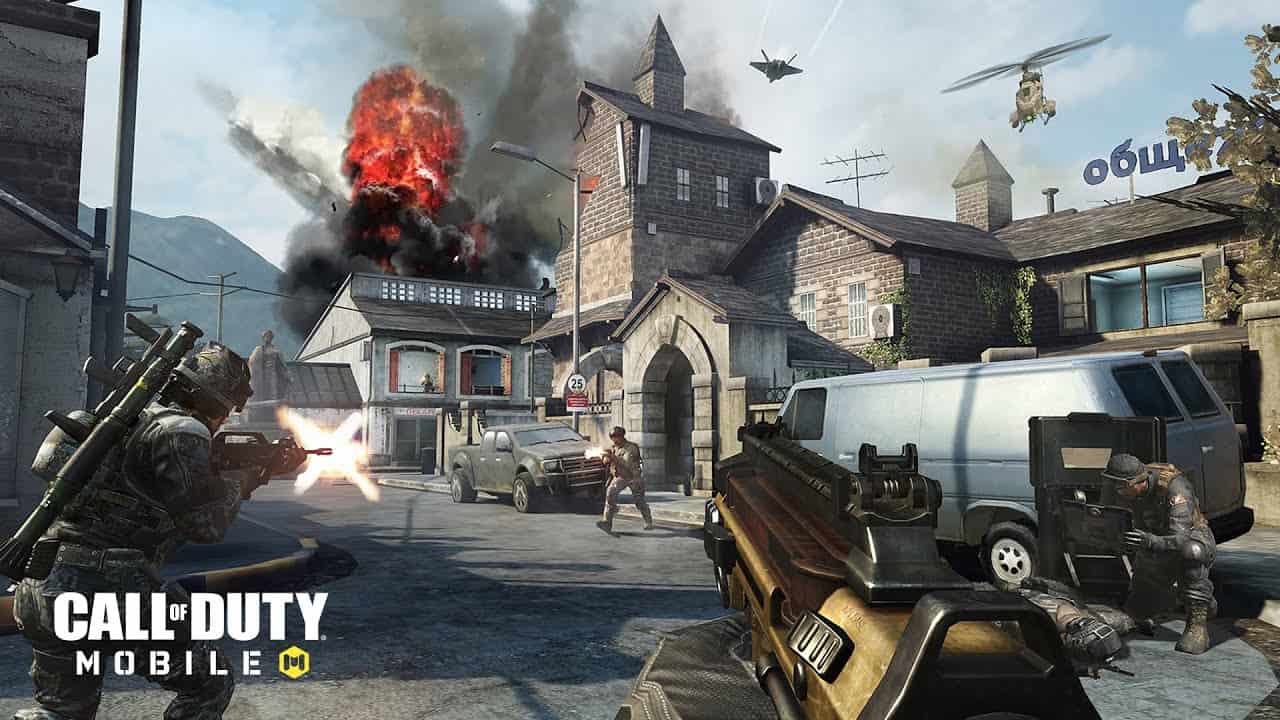 Call of Duty was a Console and a PC game series. The game already had a great fan base before the release of the mobile version. On October 1, 2019, Call of Duty Mobile was launched to give stiff competition to PUBG.
It was indeed a success. The game generated over 327 million USD with 250 million downloads by June 2020. Call of Duty Mobile deserves the top position when it comes to PUBG alternatives.
The best Features of Call of Duty Mobile are:
Has 100 player Battle Royale mode.
5v5 Deathmatch mode.
Sniper vs Sniper Duel.
Multiplayer maps
Customize your character with outfits and weapons, also you can unlock new characters.
The only downside is the game takes up over 1.7 GB storage.
Garena Free Fire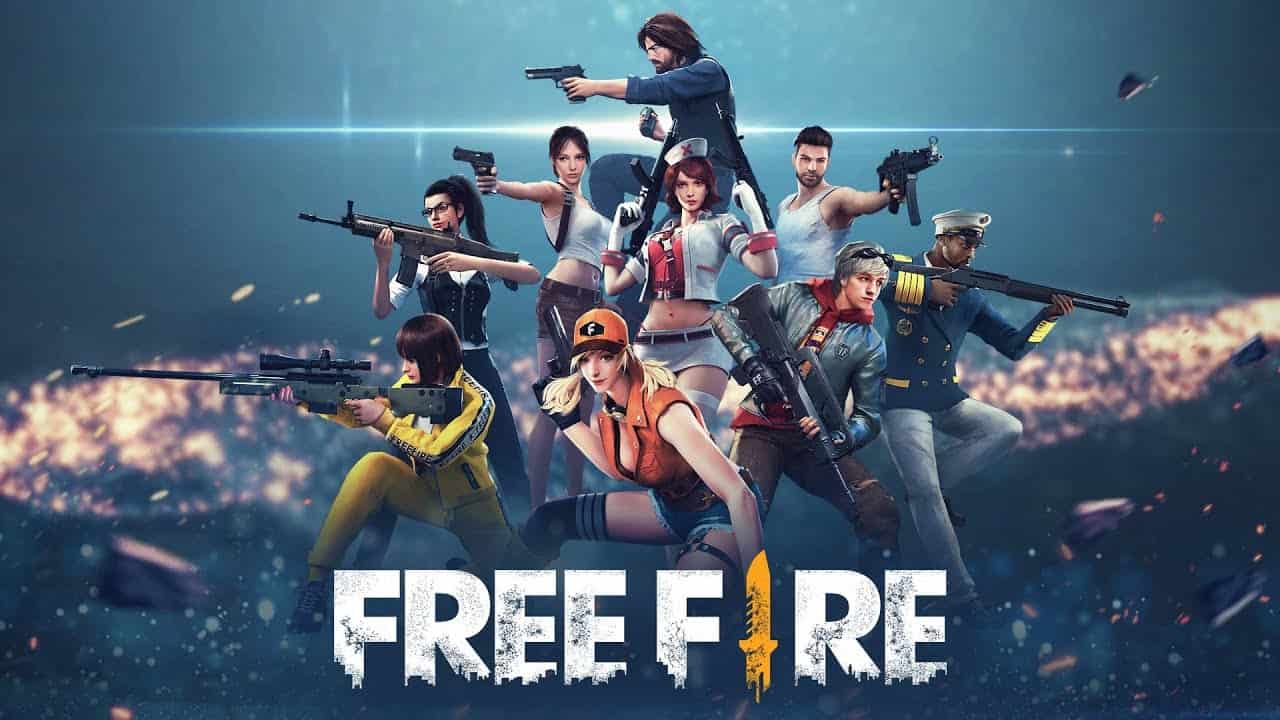 Garena Free Fire is also known as Free Fire Battlegrounds or Free Fire. Free Fire is also a battle royale game developed by 111 Dots Studio. The beta version was released on 30 September 2017. The game received the "Best Popular Game" for being the most downloaded game globally. Free Fire emulates the PUBG playbook.
Read more: Best Games Like Clash of Clans
Some of the best features of Free Fire are:
50 player battle royale which is limited to 10 minutes.
Supports in-game Voice chat.
4v4 clash squad
Takes only up to 500 MB
Fortnite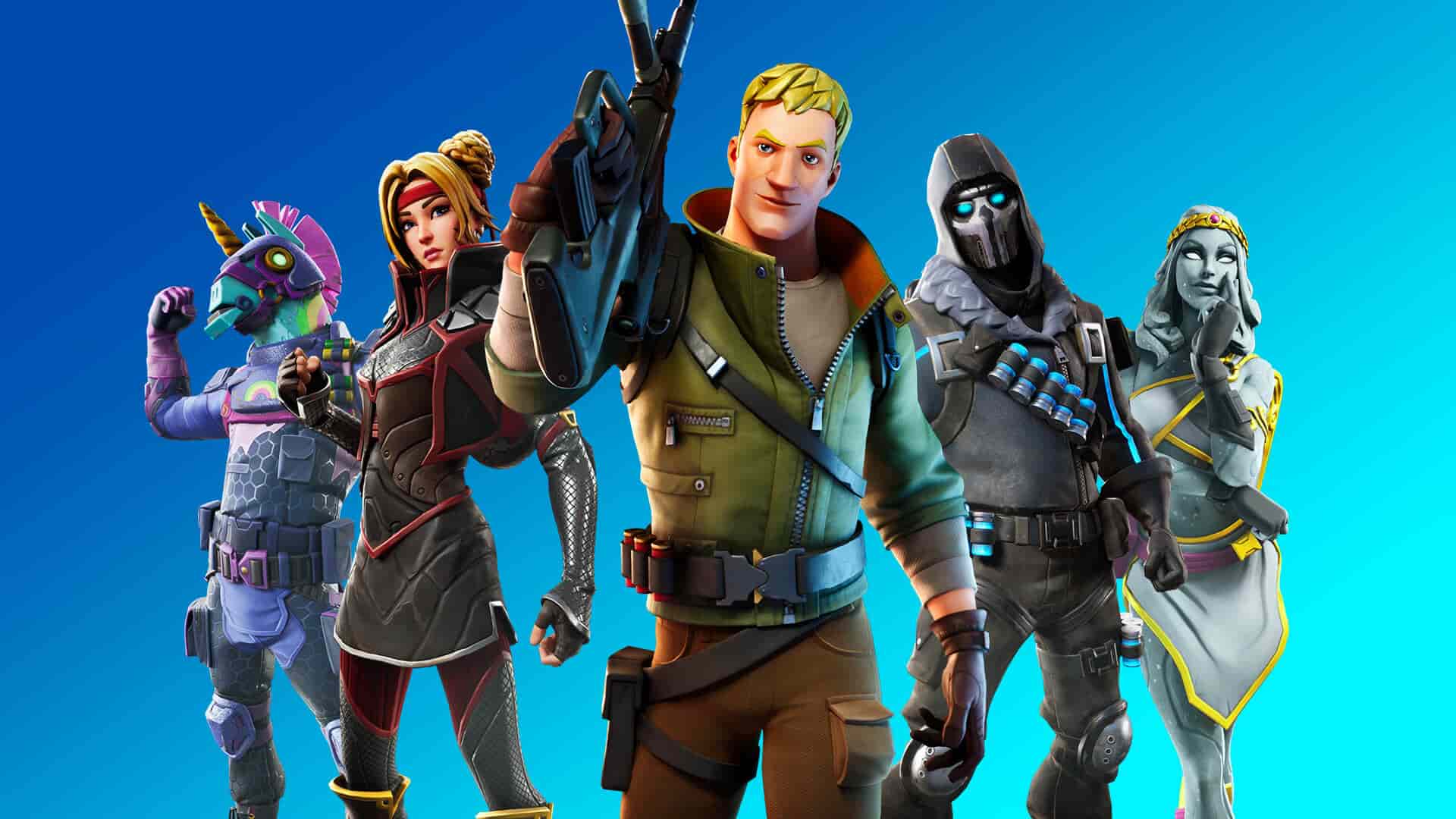 Fortnite, which is also a battle royale game, is a bit different from the others but is among the top best apps like PUBG. Fortnite was developed by Epic Games. It was released on September 26, 2017. But, unfortunately, Fortnite was banned from the Appstore and Playstore. But you can still download the game from the official site here.
Read more: How to Refund Games on Steam
Some of the best features of Fortnite are:
High-quality graphics.
100 player battle royale mode
Multiple gaming modes
Excellent Gameplay, indeed better than PUBG.
The downside of Fortnite is that it is not compatible with every Smartphone. The game requires a minimum of 4 GB and runs only on Android 8 or higher. It takes around 8 GB of storage.
Hopeless Land: Fight for survival

The game is like PUBG mobile, which provides a decent battle royale experience. The main theme of the game is survival.
Some of the best features of the game are:
121 players battle royale mode
Air to Land battles
Smooth interface and easy controls
Asian aesthetic environment
Strategic game
Battlelands Royale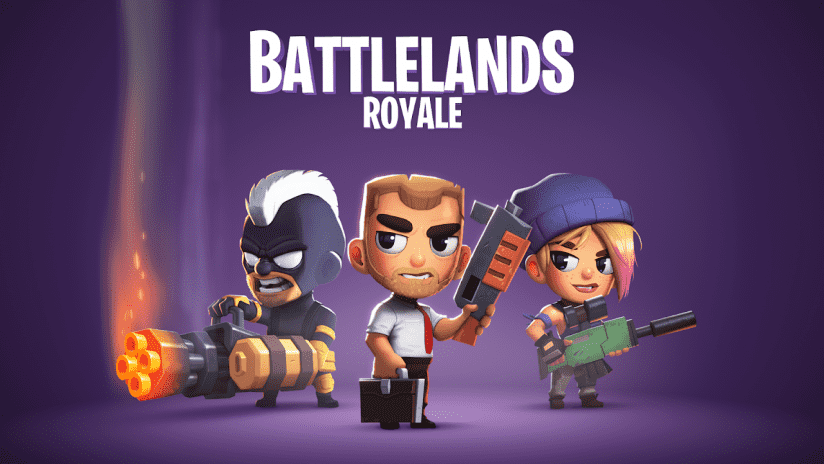 Battlelands royale, as the name says, is a battle royale game just like PUBG. The game doesn't have a blood-filled shooter game. But it has some cute cartoonish gameplay environment. You will have to dominate in your arena from all sides to win which will last about 3 to 5 minutes.
Read more: Best Games Like Clash Royale
Some of the best features of Battlelands royale are:
32 player survival mode
Don't have to wait in lobbies to start the game
Either play in solo or a dual-mode
Fun and harmless
Quick deathmatch.
Only takes up 200 MB of storage.
Pixels Unknown Battle Ground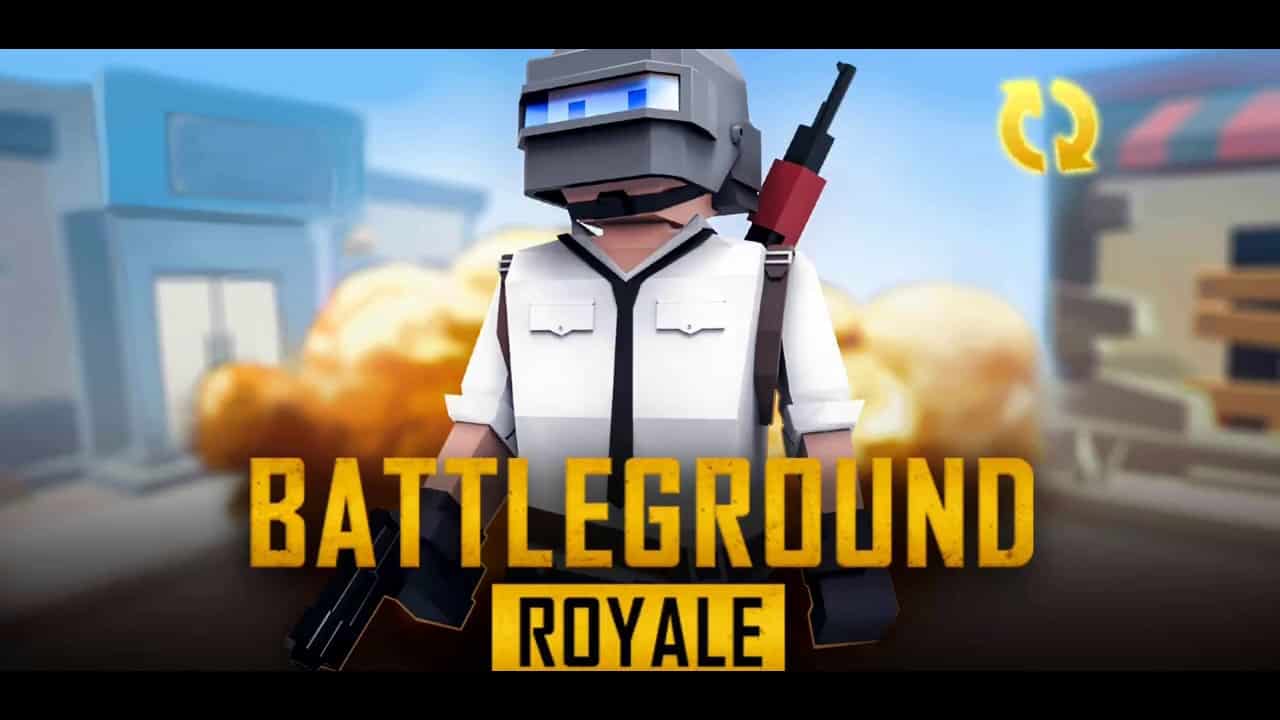 Pixels Unknown Battle Ground is basically a PUBG mobile with a little change. The gameplay characters and the visuals are pixel-themed. You get similar gameplay as PUBG. You can drive different vehicles. You get loads of skins and customization options. The game has about 50 million downloads.
Read more: Farming Games for Android
Some of the best features of the game are:
Pixel style visuals
3D block city
Auto shoot mode
A good collection of weapons
ScarFall: The Royale combat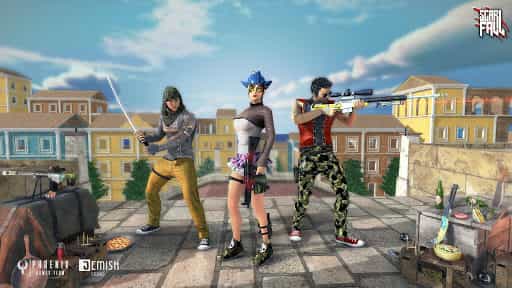 ScarFall is developed by XSQUADS, which is the first company in India to develop a battle royale game which is the best apps like PUBG. The game is developed in India by Indian talent and technology. Scarfall features a realistic multiplayer combat experience. The game has both online and offline gaming modes.
Some of the best features of ScarFall are:
Good graphics
Multiplayer modes in both online and offline
Supports FPS and TPS
Black Survival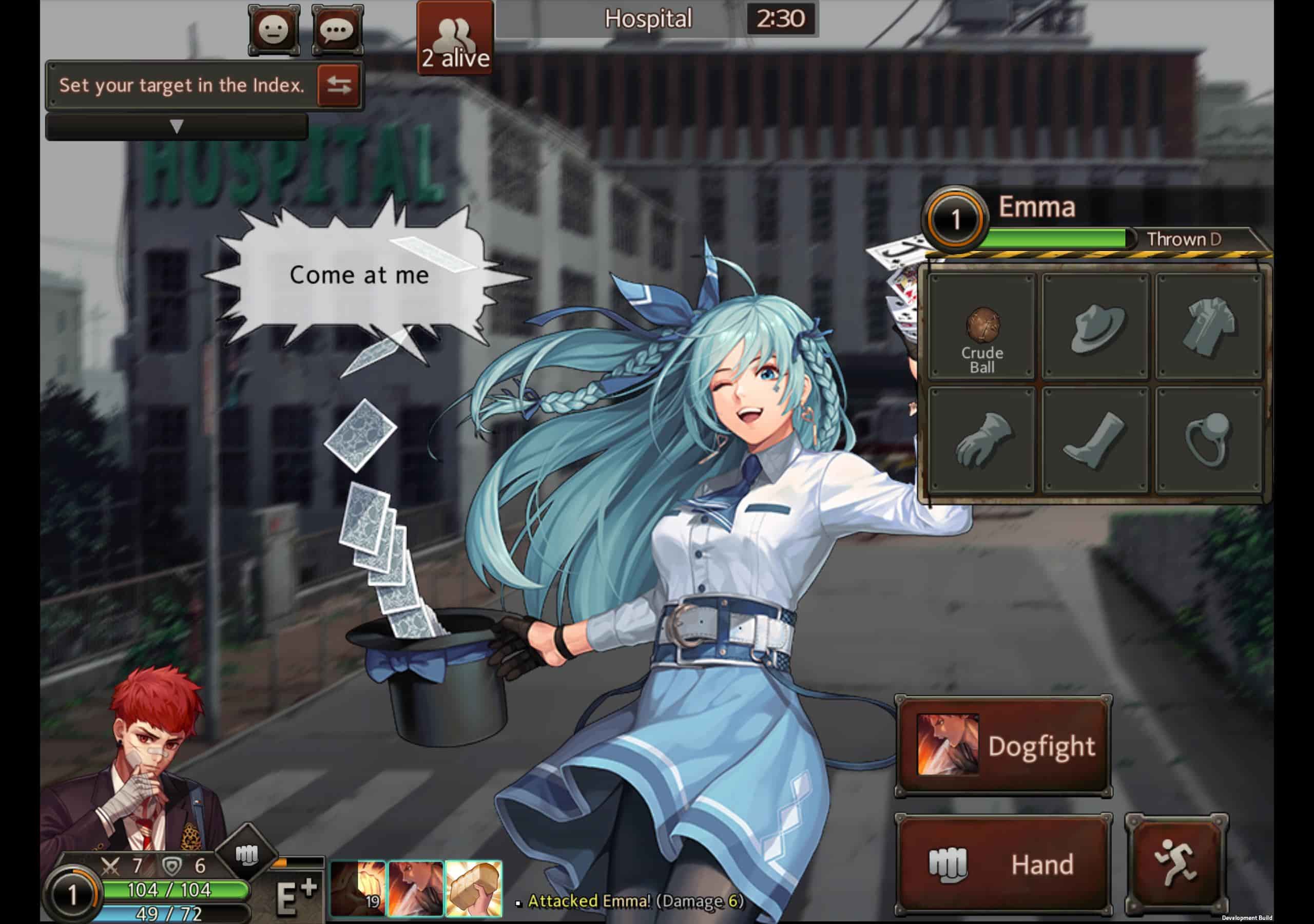 Black Survival adds its own style to PUBG like games. This is a fast-paced action title where you select an anime character and are dropped in 22 different areas. It has a very unique gameplay and you will have to be very quick and the game poses as the best PUBG alternatives.
Read more: Best Games like Freelancer
Some of the best features of Black Survival are:
Anime based battle royale game
Unique gameplay
A large collection of weapons
Craft weapons and tools
Zooba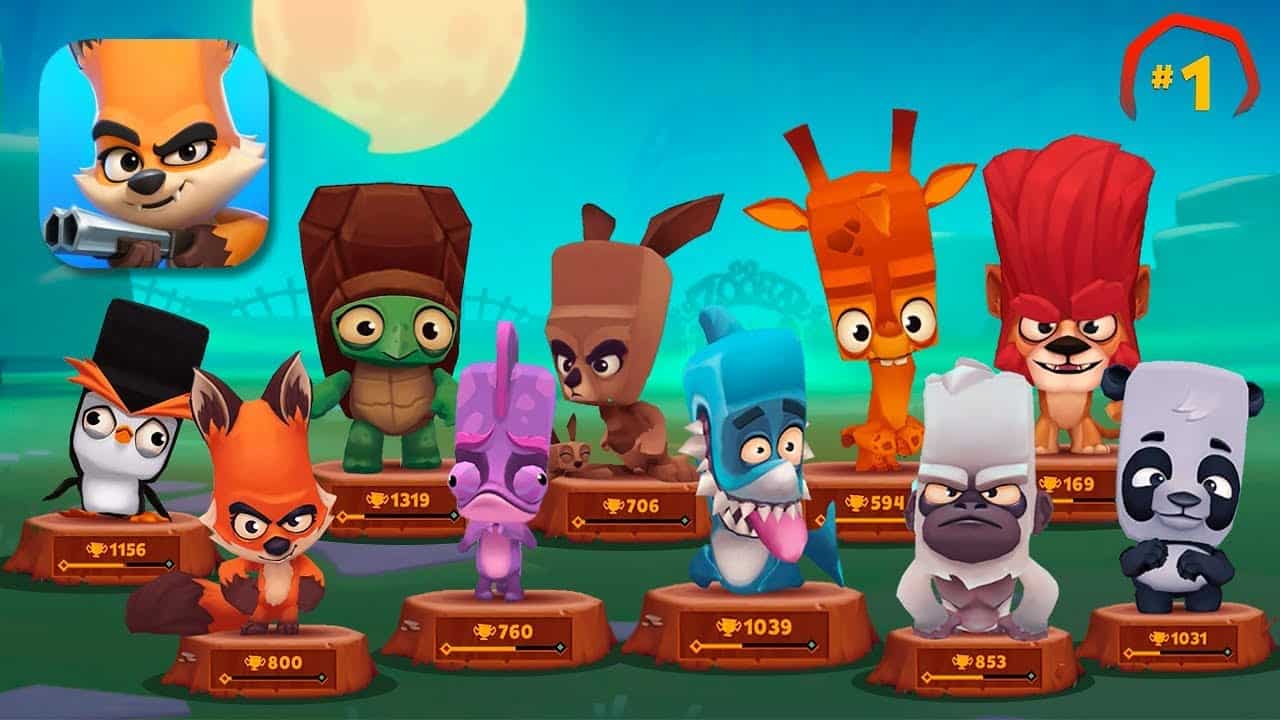 Zooba is the funniest battle royale game. You get to play an adventure game in a 20 player deathmatch which is based on animal characters. The game is fast-paced and gives you a break from blood-filled games unlike others and is among the good PUBG alternatives.
Some of the best features of the game are:
Great graphics quality
20 player deathmatch
Character customization
Last Day on Earth: Survival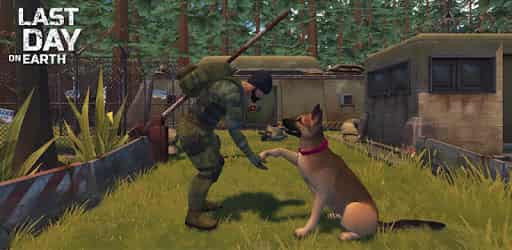 The gameplay is mainly about surviving and has a bit similar gameplay of PUBG and is among the top potential PUBG alternatives. The game is set in a post-apocalyptic world. Where infection has erased all of the human race. Those humans who got infected rise again as zombies. Those who are immune to this infection has to survive.
Some of the best features of the game are:
Survival mode
Zombie mode
Adventure gameplay
Conclusion
I have listed out some of the top best alternatives to PUBG in this article. These listed games can be the best alternatives to PUBG to those who are serious mobile gamers. You can play any of these listed games which are all mainly focused on the Battle Royale mode.
Was this article helpful?