No one can be 100% sure how Google ranks websites in its results. We only know that the system is effective. We can reach better results with better content, but is that enough? No.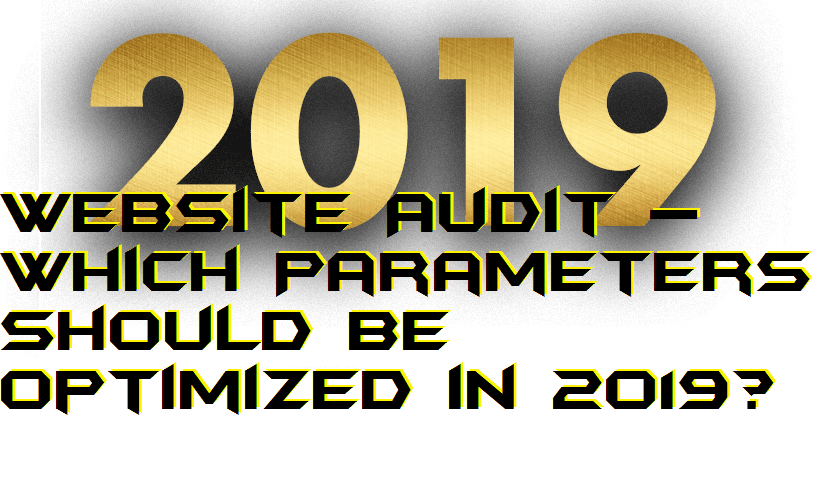 The myth says there are 200 Google ranking factors. That's nothing but a myth. However, through various SEO case studies and experiments, webmasters managed to identify a few parameters that make a real difference.
The only problem is that those parameters change. So when you're about to perform an SEO audit, you should focus on the parameters that matter in 2019.
Wait; what's an SEO audit and why does it matter?
SEO Audit: The Definition
In website maintenance, SEO audit means a thorough evaluation of specific parameters known as ranking factors.
The process involves creating a checklist and going step by step, with the intention to identify issues that negatively affect your SEO ranking.
This audit is usually done by the webmaster. You don't need to hire an independent agency to do it for you. But if you wish to get some help, you can definitely rely on an SEO specialist.
Why Is an SEO Audit Necessary?
The SEO audit is useful because it shows how reliable your website is in Google's eyes. It also helps you compare your site to competitors. Eventually, you'll figure out what you need to change in order to improve its rankings.
With a detailed checklist, you'll certainly discover parameters that need improvement.
But what do you need to check in the first place?
We'll suggest a list of parameters include and optimize for 2019 SEO audits!
The Ultimate SEO Audit Checklist for 2019
 Keyword Analysis
The keyword signals Google that your content is relevant to the user's search. You want them in your content, but you want them at the right frequency and at the right place.   
When auditing a page, you should identify the keywords you used. Are they still relevant for your campaign? You can use Copywritely to detect the number of keywords in the text. You want them to be frequent, but you don't want them to overwhelm the content. If you see that a word accounts for over 5% of the entire text, you'll need to bring that percentage down.

Make sure you used keywords in the title tags. It's best to use them at the beginning of the title.

The meta description is just as important as the title tag. It tells the search engine and your audience what the page is about. Keep it to 160 characters and include a keyword in it.

The URL is not a massive ranking factor, but using a keyword in it might boost the visibility of the page.
Broken Links
When the search engine crawls the site, it checks each page in detail. If there are 404 errors throughout it, the site gives out the impression of bad user experience. Google notices everything, so you can expect for broken links to affect your rankings in a negative way.
You can use Sitechecker Pro to detect broken links. It's a complete website audit tool that scans all external and internal links. Once you find them, you'll only need to fix them.
Length of Content
Let's try an experiment. We'll search for the keyword "competitor analysis" in Google. If you start checking the results on the first page, you'll notice they have something in common: long-form content.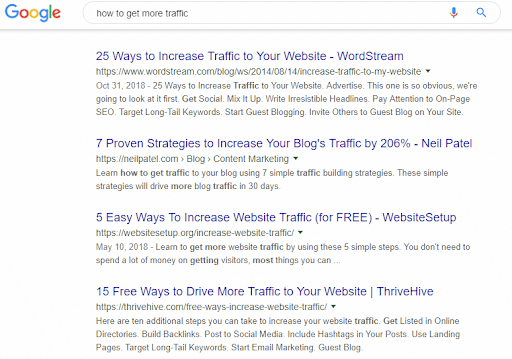 Try the same thing with any other keyword, and you'll notice that long-form content tends to rank better. That's because Google strives to deliver in-depth answers for its users. If you notice that some of your pages could be expanded to include more details, do it.
Page Domain Age
Google prefers older domains, since they offer more value.
How do you improve this factor if your domain is still young? Patience! Keep publishing high-quality content on a regular schedule, over a longer period of time.
Content Uniqueness
Your website will rank well only when the content is 100% unique. Google doesn't want to serve the same articles several times in the search results. It offers versatility to its users. To make sure all content at your site is unique, use Copyscape or a similar plagiarism detection tool.
If the audit shows there's plagiarism at your site, fix the issue ASAP!
Image Optimization
Sometimes you use Google for finding images. Maybe you want a new hairstyle. Maybe you want to see how a celebrity looked like ten years ago. Sometimes you need an infographic.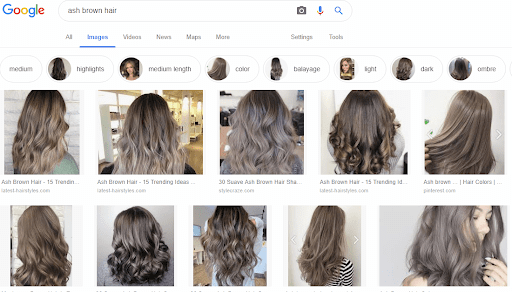 You want your website to feature plenty of images, so it will be featured in Google's Images results.
For that, you want to optimize them.
Make sure the quality of all images is great.

Do you have the right to use all images?

Does every image fit into the content's message?
This is a common area of improvement. You might need to purchase better images or hire a professional photographer to create them for you.
Alt Tags for Images
There's another parameter related to visual content: the alt tag. If you want the image featured in Google's results, you need to tell the search engine what that image presents.
Hint: include a keyword in the alt tag!
Robot.txt
Through robots.txt, your site communicates with Google's crawlers, telling them what page to crawl.  Sometimes you don't want a page to be indexed. It may be a 404 error page, a slow page, or one that features duplicate content.
If you don't want particular pages to be indexed, make sure to disallow them.
Consideration of User Intents
Are you aware of the user intent when developing web pages?
If someone is looking for SEO audit tips in 2019, they intend to find updated information that works now. If the content doesn't match the user's intent, it won't rank.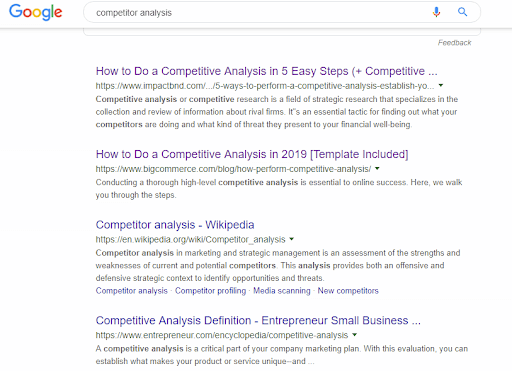 How do you figure out the user intent? Just search Google!
Let's say you want to write a post on how to get more traffic at a website. You'll perform Google search with the phrase "how to get more traffic." Check the results.
You'll notice that Google mostly serves list posts for such a query. It's the type of posts that the users want to find. So you'll check those results and you'll think of a more attractive way to write similar content.
Mobile Device Optimization
In 2019, the number of people who use mobile devices to conduct online searches is expected to reach 215.9 million. Your audience follows that trend, too. If your site doesn't look good on mobile, Google won't rank it.
You have to optimize!
Voice Search Optimization
Voice search is another growing trend. Instead of typing, Google users ask. What does this mean for the SEO audit? You want to include real questions and direct answers in your content. That's the best way to get ranked for voice search.
Site Loading Speeds
Does your website load quickly enough? You can use Google's PageSpeed Insights to check. Your goal is to take the loading time below 3 seconds.  
You can do that by removing unnecessary scripts and files, decreasing HTTP requests, compressing images, and browser caching.
No Index Tags
Webmasters use the noindex tag in the HTML source code of a page to instruct the search engine not to include that page in its search results. Why would you want to do that? Well, you don't want Google to list pages that are reserved for members, as well as thank-you pages.
But what if there's a noindex tag in a page that you want in the search results? Scan your site for these tags and make sure they are only used when necessary.
SEO Is a Never-Ending Game
Search engine optimization is not about implementing all new trends that appear. It's about performing constant checks and improvements to your site. Audits are an essential part of the process. Don't skip them!
Was this article helpful?