I will tell you what shows will be on Disney Plus. I will share the complete details of every shows, series, movies or anything which will be available on Disney Plus. You can even check all the upcoming shows on Disney Plus. I have shared almost every series avaible on Disney Plus.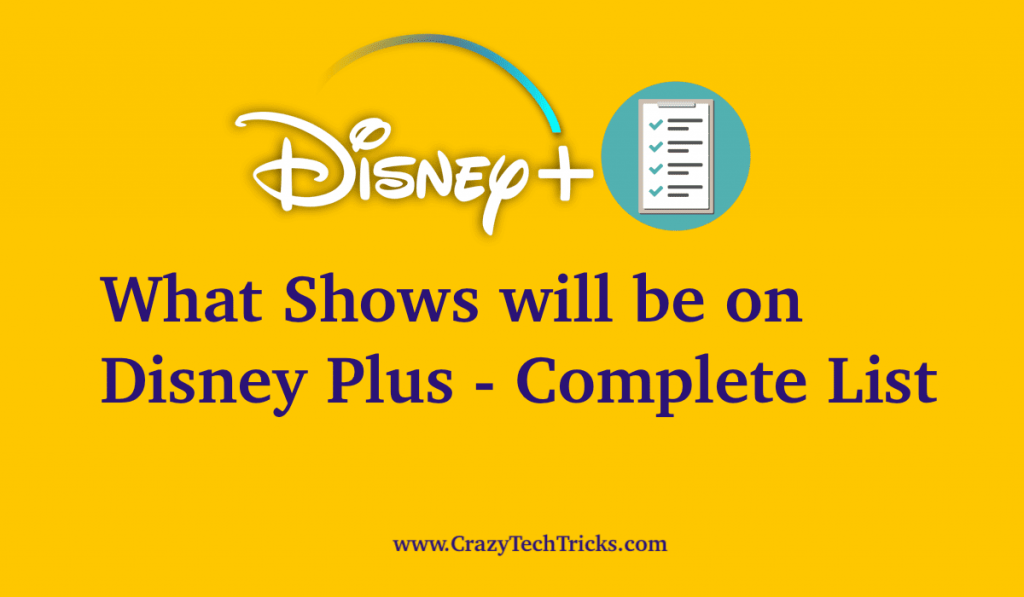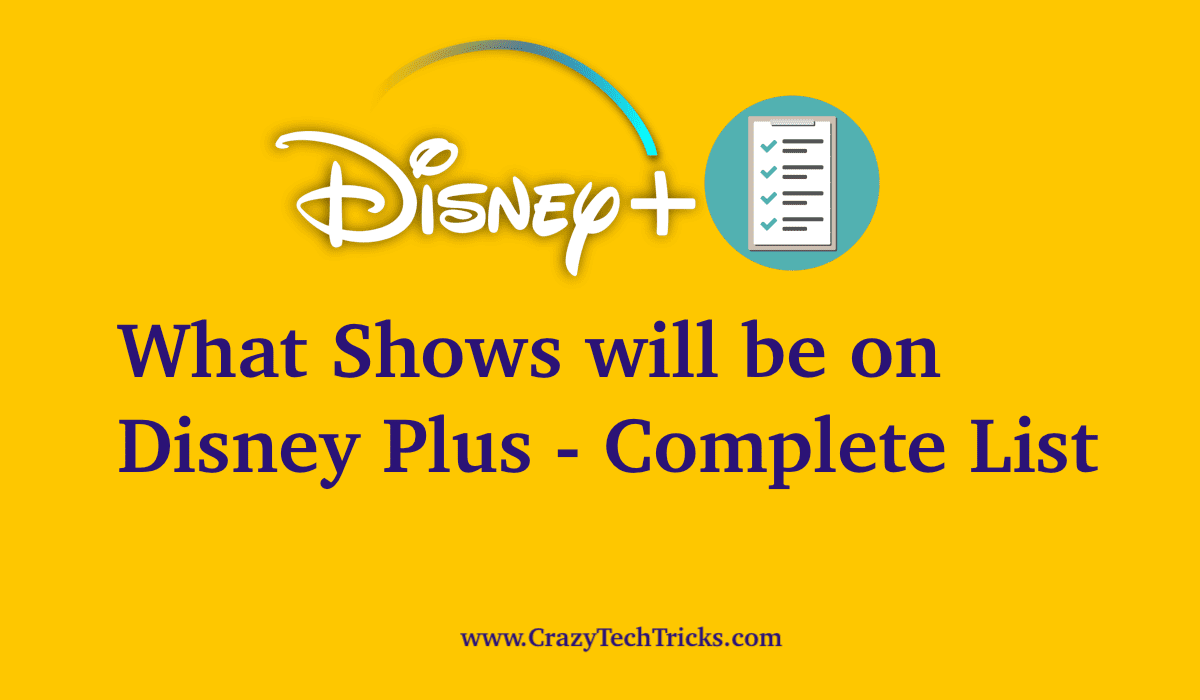 There are several apps or websites avaible to watch TV series or movies. And several apps or websites have their own Series or Movies, which are only avaible on that specific app/website. So it is very obvious thats users want to check all the series and movies show will be available on that particular app/website.
As Disney Plus is new and all first want to know whats shows will be on Disney Plus and what streaming services users will get. So we have shared all the shows, series and also the possible shows which will appear on Disney Plus.
Read more: How much is Disney Plus Per Month or Year
Apart from having a streaming service of Disney, they also provide bundle options with streaming services such as Hulu and ESPN+. You can enjoy all the streaming from all the platform through the Disney + Bundle.
What Shows will be on Disney Plus – Complete List
We have covered almost all shows and movies. Disney Plus will provide different shows from different series and background. The shows and programs that would be included are listed below:
Disney Plus original series

Disney scripts and produces some shows that are currently on the Disney Plus streaming service. The list includes "The Mandalorian", "The Diary of a Future President", "High School Musical: The Musical: The Series".

The Marvel Franchise

Disney plus will eventually have all the Marvel movies on its streaming platform. Disney is putting up Marvel movies on it following the MCU Phases. So it will take some time before it all comes on the platform. However, some of the Marvel movies owned by Universal and Sony Entertainment, like the initial Spider-Man movies, will be available.

Apart from the Marvel franchise movies, marvel shows such as Agent Carter, Inhumans, and others will also be available on the streaming platform. And the Animated Marvel shows and movies from Ant-Man Shorts to X-Men: Evolution, will be the shows on the streaming platform.

Star Wars Franchise

The really famous and prominent series of the 1980s came out with new addition of the "The Mandalorian". Disney Plus will also be supporting the Star Wars: The Clone Wars Season 7 in Feb 2020. Apart from the newly made line up, Disney Plus will have all the Star Wars Episodes.
All the Star Wars Series will be on the streaming platform, and along with all these series, the LEGO Star Wars series will be also on the platform.

Pixar

The new and upcoming Pixar movies will be on the streaming platform. Pixar will be launching movies such as "Monsters at Work", "Lamp Life" on Disney Plus within a year of launch.
It will consist of the plethora of movies from "A Bug's life" to the "Toy Story 4". All your childhood movies will be Disney Plus.
Since Disney owns Pixar now, every movie that comes out of Pixar will be on Disney Plus.

Disney Animations

The entire Walt Disney Signature Collection is available on the platform, and several addition will be done to it over time. It will consist of small documentaries and some new shows that Disney is currently working on.

Some of the shows that will be coming will be "Chip 'n' Dale", an original Disney Plus series. This collection literally has it all and will definitely take you on your nostalgia trip. From shows such as the "101 Dalmatians" to "Winnie the Pooh" to "Zootopia".

Disney Movies

Disney has made a lot of quality movies in the last few decades and it will bring all of them to you. Movies such as "Stargirl", "Togo" and "Avatar", will all be available for you to watch on Disney plus.
The amount of shows and live-action movies that Disney provides is endless and can definitely fill your movie quota. As time pass more movies will be added on Disney Plus.
Must Read: Hulu Plus vs Netflix – Which is best? Complete Comparison
Conclusion
Disney Plus is one of the most famous streaming services right now. It is competing with Netflix and Amazon Prime as it contains a plethora of shows and series that will fulfill your nostalgia and the new upcoming shows. It will keep you on your feet to watch in excitement.
You must have got an idea of what shows will be on Disney Plus, but there can be some changes, and some more shows can add to this list. I will suggest you all to try Disney Plus once.
Was this article helpful?