Today I will share top 10 best Hamachi Alternatives. These Hamachi alternatives are best and easy to use on your PC/laptops. Users can use this VPN and share their file with any system around the world. These Hamachi alternatives are working and as secure as Hamachi.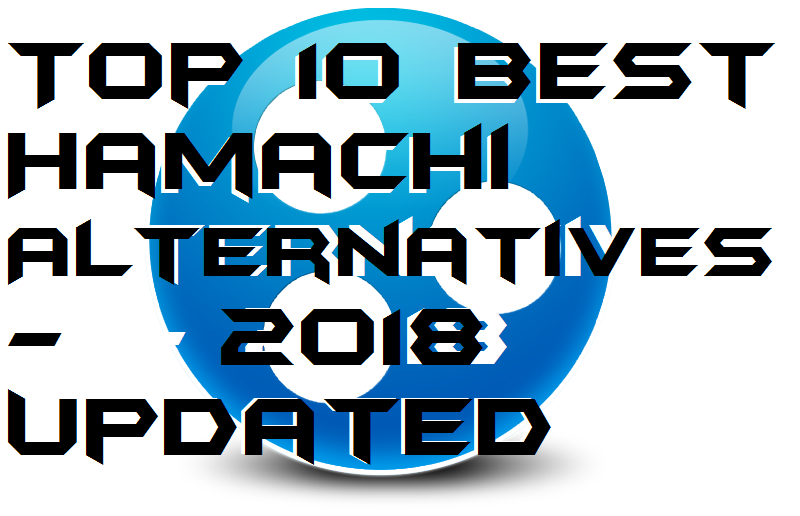 What is Hamachi
Hamachi has always been a favorite choice for Virtual LAN creation and is one of the most preferred options for virtual networking all around the world. Hamachi is available for both Windows and Mac. Users can use its Linux version and run on their PC/Laptops. It allows users to share any file from anywhere to any remote computer. Its Virtual Private Network keeps all the data safe while sharing.
Top 10 Best Hamachi Alternatives – 2018 Updated
Hamachi also comes with its drawbacks. The most significant drawback of Hamachi is that any specific VPN on a free account can have only 5 clients at most, including the host. Moreover, lately, there have been a lot of complaints of lag and latency spikes. So today we have prepared a list of top 10 best Hamachi alternatives for VPN users.
Tunngle
Tunngle is probably the best alternative to Hamachi for virtual private networking. Sticking to its tagline, "Made by Gamers, For Gamers," Tunngle community is made of gaming world only. It comes with an inbuilt firewall protection for protection against hackers and spammers. It also allows its users to host Public and Private Networks of up to 255 players.
Read more: TOP 10 Best 3D Games Android 2018 Download Now for Free
Evolve
One of the most enticing choices in the world of Virtual LAN, Evolve has swiftly grown to become the first choice of many pro gamers across the globe. Evolve uses a feature-rich overlay that follows a Steam-like interface and works with hundreds of multiplayer games. Apart from usual features that all gaming clients provide, Evolve's the latest version, Evolve 2.0, allows integrated live streaming to popular platforms such as Facebook, Twitch, and YouTube.
Read more: TOP 10 Best Free Chromecast Streaming Apps for Android/iPhone – 2018
UltraVPN
UltraVPN is a viable software that helps you course your internet connectivity through a safe and secure server with a specific end-goal to ensure confidentiality of your information. It depends on OpenVPN application and permits all users to utilize its features efficiently.
Read more: Top 10 Best Bitcoin Alternatives – Best Cryptocurrency
GameRanger
GameRanger started as a project for MacOS back in 1999, and later expanded into PC gaming during the fall of 2008. While the gaming client may be a bit shy with an overall number of features, the stability and level of security in GameRanger are unparalleled.
NetOverNet
NetOverNet is a basic solution to create Virtual LAN servers to host private gaming sessions. While most of the software mentioned above is specifically for gaming only, NetOverNet is a VPN emulator that can be further used for playing multiplayer games. It is a go-to alternative to Hamachi for creating your separate VPN. Though, the maximum number of clients allowed at a time in NetOverNet is just 16 on advanced payment plans.
Read more: Top 10 Best Android P Features You Must Know – Latest Android Version
Wippien
If you are a gamer who hates installing unnecessary bloats in their systems, Wippien is for you. At just 2 MB, Wippien is one of the lightest VPN creators in the world. It uses an open source P2P connection to establish VPNs and is entirely free to use. The only drawback of this software is that it supports only Jabber and Gmail accounts for the registration process.
Read more: 
FreeLAN
FreeLAN is a generic VPN creator that can also be used for hosting public and private gaming sessions. Like Wippien, FreeLAN is also open sourced and free to use. It can be further customized to create numerous network topologies like a peer-to-peer, client-server, and hybrid network.
SoftEther VPN
SoftEther is another useful and efficient multi-conventional VPN programming software for Virtual LAN Gaming. It is entirely open sourced and can be used on Windows, Mac, Linux, Solaris, and FreeBSD operating systems.
Read more: Top 10 Best Free Windows Magnifier Alternatives – Check Now
ZeroTier One
ZeroTier One is a software that allows you to arrange controllers which can be used to create and oversee agreeable web control boards. It can be used to create and join virtual VPN servers and associate it with any device as quickly as placing a phone call.
NeoRouter
NeoRouter is another VPN arrangement that helps you create and oversee private and public servers through the internet. It provides enhanced web protection and unblocks a limited number of websites by supplanting your IP address with one from a VPN server.
Read more: How To Hide Last Name on Facebook 2017 – 2 Best Methods
Last Words on Top 10 Best Hamachi Alternatives – 2018 Updated
These are the best Hamachi alternatives you can use on your PC/Laptops. Users can use these Hamachi alternatives to share any file remotely. These Hamachi alternatives are as secure as Hamachi. You can also share any other working Hamachi alternatives in the comments below and don't forget to share this article with your friends.
Was this article helpful?