Customer service is the most important thing for a company to build a strong customer base. Are you facing any problem with your Fitbit? And want to contact Fitbit customer service? Then you can contact Fitbit customer service through various methods. Users can contact using a phone number, email and live chat.They have many options to contact them. Even you can tweet them on Twitter directly. Let's find out more details about Fitbit customer service in detail.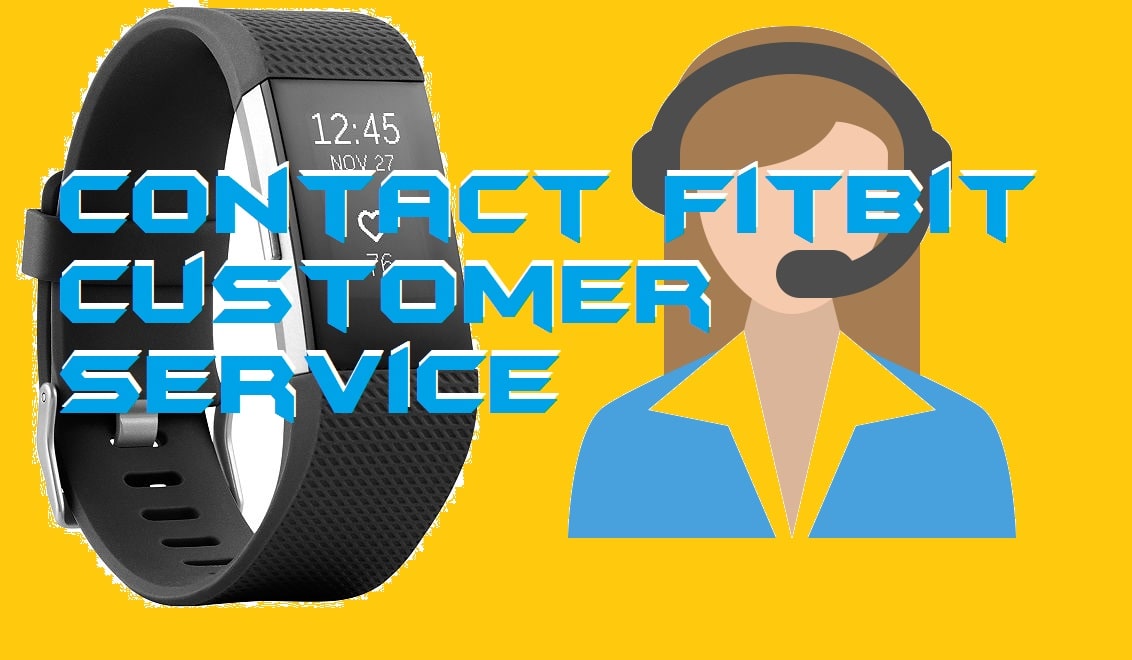 Fitbit Customer Service Reviews
Reviews are one of the best ways to find the quality of anything. Users give the rating to customer service at end of the call or chat. Users can check the official website of Fitbit to see the reviews/rating given by the customer. Moreover, products have a great review by trusted and big blogs. I think you can say that the Fitbit customer service review is 4 out of 5 from my side.
Read more: How to Setup Fitbit App for Windows 10 – Complete Setup
Fitbit Repair Near me
Search for "Fitbit repair near me", and you will find lots of result in Google Maps. You can select the shop depending upon rating on Google Maps. You can even directly call them to fix the appointment for Fitbit repair. It is one of the best ways to find any official Fitbit repair shop near us. You can find the closest shop near your location using Google Maps. There are also other methods to find Fitbit shop near me. You can visit the official website and enter your Pin code to find the nearby Fitbit store.
How to Contact Live Fitbit Chat Room
Live chat is the best way to communicate with the brand about the product's nature and mistakes. Fitbit offers live Fitbit chat room which is a great way to communicate to customers. I will appreciate the step which Fitbit has taken while building its huge empire without forgoing the value of customers support. To enter in a live Fitbit chat room, Go to this link and click on Live Chat option. Afterwards, you will find a form. Fill it and request for the live chat to talk about the issue of your Fitbit tracker with the agent.
Read more: Complete List of Google Home Commands – Top 100+ Commands
How to Contact Fitbit Customer Service
Generally, what happens is that from the live chat room the agent helps you a lot. But, sometimes it finds irritating. Then what should you do? However, most of the peoples want to directly call them and describe the issue. So, if you wish to talk and get Fitbit customer service directly on call, then you can call them at (877) 623-4997 between 4 AM to 9 PM. This is the official contact number which they have mentioned on their website.
Moreover, there is a customer service contact number also available, and that is 00 800 0501057. So, if that didn't work somehow, then you can try this one. As they have preferred this number so surely, this will help you.
This was the entire details of Fitbit customer service which we have got. As a customer, it's the best way to contact the brand directly about their product and give them feedback of it. It also helps the brand to improve the product bugs so that in future customers won't face it. The big thing is that Fitbit is not that kind of brand who sells its products and forget about the customers. I hope I have helped you in providing details of Fitbit customer service. Share it with the persons who need it and wants Fitbit customer service support.
Trending: Top 10 Best Grammarly Alternatives for Windows & Mac 2018
Was this article helpful?