I will tell you how does Snap score work and how you can increase the Snap Score. Users can instantly increase their snapchat score to thousands or more by following these methods.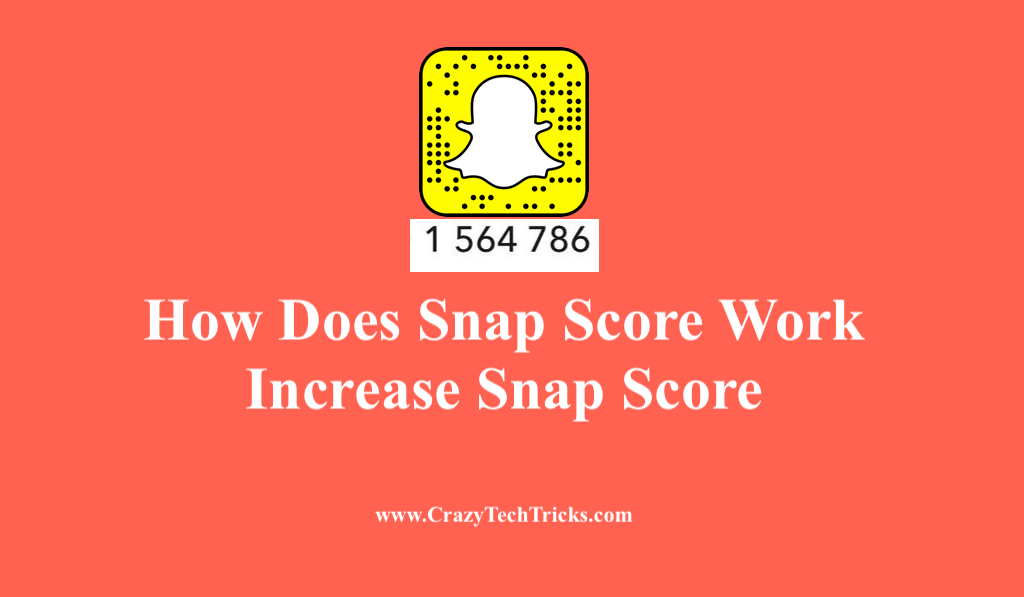 Snapchat is one of the most fun instant messaging apps. What makes your Snapchat experience unique from other messaging apps is that you can share stickers, stories, memories, filters, and lots more along with textual messages, images, and videos. here, we are going to deal with how does snap score work. We will also discuss the methods to increase your snap score.
Read more: How to Fix iPhone Microphone Not Working on iPhone
How Does Snap Score Work
Ever wonder the number you see on other Snapchat profile? Well that number is a Snap Score. Snapchat brings a diversity of features, like filters and etc. It solely attracts and engages its users on this platform. According to the Snapchat website, your snap score is categorized mainly into the following areas:
Stories posted by you: You will attain a point on posting a snap to your Snapchat story. However, no point will be awarded to watch other user's snap stories.
The number of snaps sends and received by you: You will be rewarded with a point only when you send and receive a snap. No point will be attained just to send a snap.
Maintaining a good snap score is beneficial to get access to Snapchat trophies through which you can earn fascinating emojis as your achievement.
Read more: How to Check is Snapchat Down
How to Check your Snap Score
Firstly, get known to your snap score before heading into the ways to increase it.
Open your profile on Snapchat.
Select the profile icon, which is located at the top-left corner of the screen.
You will get the score beneath your name.
On clicking on the snap score, it will further get split up to show the division of your points.
Accordingly, you can strategize to increase your snap score.
Read more: How to Enable Night Mode in Snapchat
How to Increase Snap Score
As you have known by now, the mechanism of your snap score, we will teach you the simple and convenient ways to increase your snap score.
Have more friends
On sending and accepting a friend request on Snapchat, you will earn a point. When you are new to Snapchat, this will work for you in a better way. However, this is not beneficial, to be honest, in the long run. Also, keep a note that adding celebrities to your friend's list won't help you to increase your snap score.
Increase Snaps on the Snapchat story
As highlighted, adding a snap to your story will attain a point for you. So, try to increase the frequency of the snaps to your story to have a better snap score at the end.
Read more: How to Delete Friends on Snapchat
Access unread snaps
In Snapchat, opening an unread snap will get you a point that can be added to increase your overall snap score. However, you won't earn any extra points on replying to that particular snap.
Don't opt for Instant Messaging
Though we have said that sending and receiving snaps will fetch you a point, but you can achieve higher points by sharing snaps with your friends more than direct messaging.
Grow your snap frequency
To increase your snap score, you can opt to share more snaps at once with your friends. For example: sending a snap to 10 of your friends will fetch you about 10 to 11 points. You should also try to send your snaps regularly to earn extra points, which will ultimately upgrade your overall score.
Read more: How to Recover Snapchat Account Without Password
Conclusion
Snapchat has been admired by most of the young generations across the world. This article discussed the snap score work and mentioned the easy ways to increase your snap score. Snapchat serves the purpose of advertising and promoting your personality and can also help you market your business. You can get recognition for your business and brand worldwide by consistently carrying on the snap score.
Was this article helpful?