Hello friends, Today I will tell you a method on how to disable ads on your Roku TV. Users can disable ads while streaming and watching any series on their TV. You will be able to block all type of ads from your Roku devices.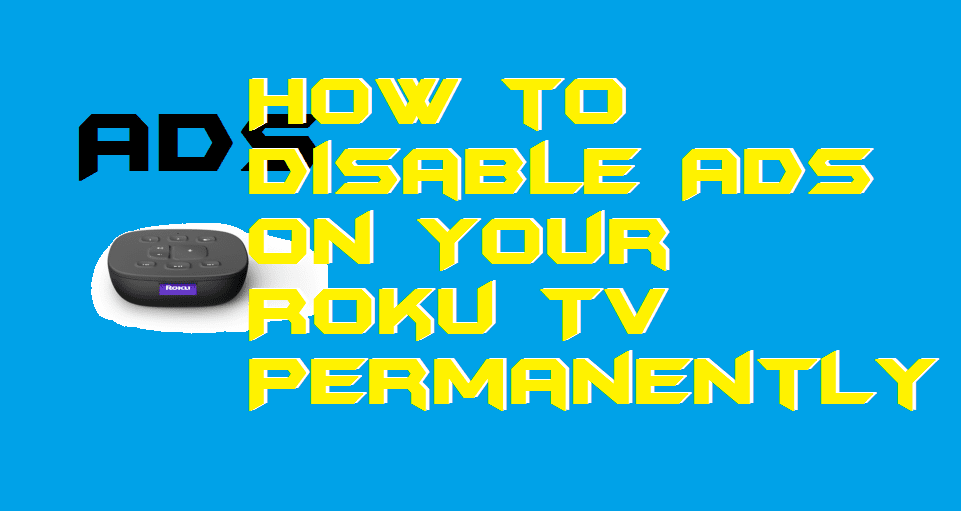 Many of us are using Roku TV to stream web series, special episodes, and many more premium channels using the internet. Users can also use Google Assistant with Roku. No doubt that Roku TV provides us with a very useful opportunity to use the internet like this. That is why we are using it. But, if you guys watch something on Roku TV and the commercial ads show up on the screen. Then, you guys have noticed that interactive pop-up ads appear on the screen of your Roku TV. So, here comes the point that how we have to solve this problem. In simple words, how we have to disable ads on our Roku TV.
What are Interactive Ads on Roku TV?
Roku TV used to play popup ads when the commercial ads show up on the screen. This advertisement is basically interactive popup ads. If a Roku TV user is using free OTA channels through antenna or cable TV then you will definitely see this advertisement. An advertisement for "Ghost Town" on Roku TV popup, which is sponsored by GEICO. After Roku updated version 9.2 this advertisement is been captured. Yes, when only the commercial breaks come up on the screen then it popups. This advertisement does not appear when your favorite show is been running on the screen which is good news for you. If these advertisements start appearing on your Android phone then you can remove virus from Android phone pop-up ads.
How to Disable Ads on Your Roku TV
Many of you are now feeling frustrated by seeing the "Ghost Town" popup advertisement. In simple words, I should say the interactive popup advertisement. You guys are searching and badly need a solution to disable this interactive popup ad on your Roku TV.
Fortunately, there is a way available by which you can easily disable ads on your Roku TV. Definitely, Roku TV allows us to disable or discard this interactive popup advertisement. In this segment of the article, I am going to tell you to step by step guide about how you have to do it.
On your Roku TV, go to the Settings.
Then, click on the Privacy option.
Now, click on the Smart TV Experience option.
After that, untick the option saying Use info from TV inputs.
Also, this will block the suggestion saying More Ways to Watch.
Must Read: How Many People Can Watch Hulu at Once
Conclusion
This was the entire article about how you have to disable ads on your Roku TV. Let me tell you that these advertisements are currently showing up on Roku TV only. If you guys are using the Roku stick or Roku streaming box, then you will not see this advertisement. But, if you are able to see it then the option to disable it will not be present in the settings. I hope using this article you have learned how you can quickly disable ads from your Roku TV. Share it who is having Roku TV and facing too many ads in it.
Was this article helpful?