Hello friends, Today I will tell you a trick to download Windows 10 creators update. I will also share methods to Upgrade Assistant. You can download Windows 10 creator update online and offline both. These methods are 100% working and tested. Users can upgrade their Windows 10 Creators and Assistant.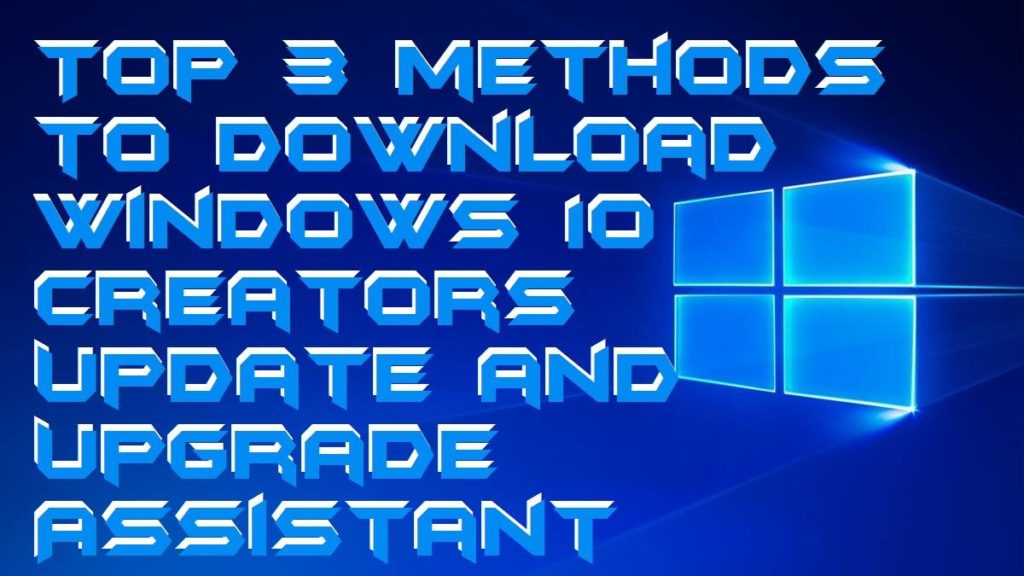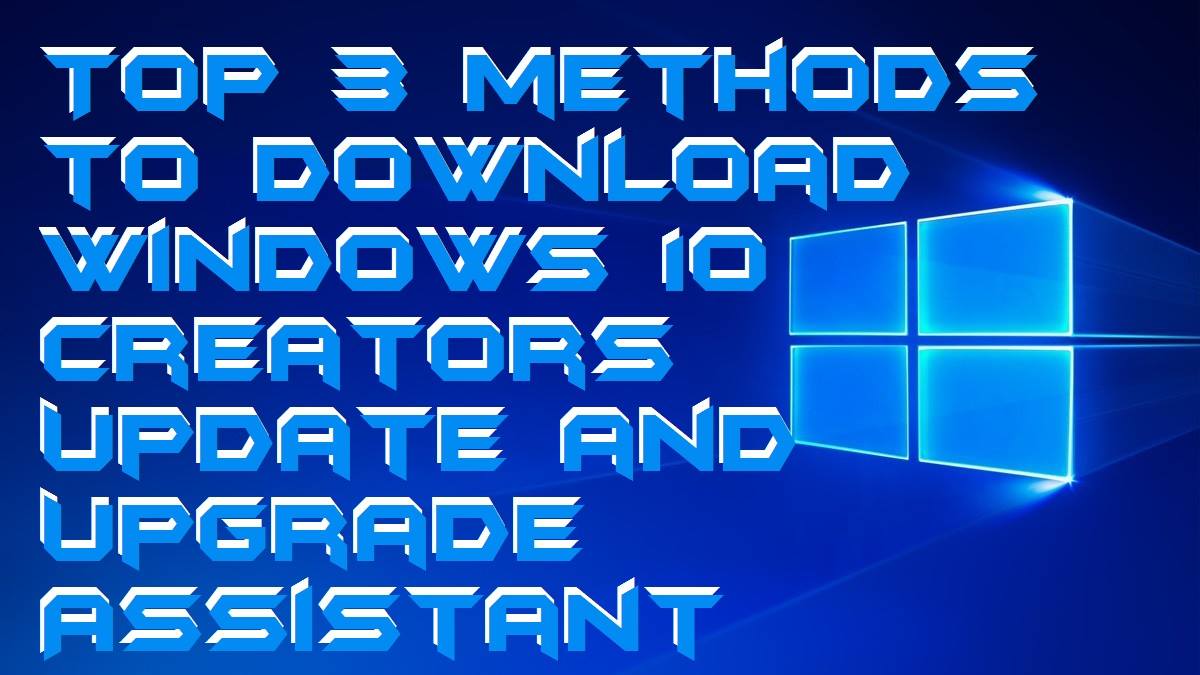 The new Windows 10 Creators update was announced on 11 April 2017 and started rolling to the Windows 10 users as a free update. Innovations have sparked in Windows 10 Creators Update which includes 3D in Windows 10, built-in game broadcasting, new tab management features, a lot more in Microsoft Edge, and enhanced security features such as Microsoft privacy dashboard.
Read more: How to login to Windows 10 Without Password – Bypass Windows 10 Password
Download Windows 10 Creators Update and Upgrade Assistant
If you already have a Windows 10 PC and have automatic updates enabled, then an update will be delivered to you when it is ready. But if you are an advanced user and would like to update manually, I can help by giving you top 3 methods. Another way to get the Update is to purchase a new Windows 10 PC. There's a selected group of PCs having partnered with Microsoft on which you could save 33%. The PCs being -Dell Inspiron 15/13, HP Pavillion x360 and ASUS ZenBook Flip.
Read more: Best Methods to FIX Windows 10 Search Not Working Issue – 100% Working
How to Download Windows 10 Creators Update and Upgrade Assistant
Whenever you install a new update, you need to backup your system. The installation sometimes may affect your system. Check if your PC is well-updated so you wouldn't have to download much when installing Windows 10 Creators Update.The methods to download Windows 10 Creators Update are as below:
Method 1: Download Windows 10 Creators Update by using Windows 10 Upgrade Assistant tool
To install the update manually, you can take help from Microsoft's Windows 10 Upgrade Assistant tool. It is the easiest way to fix the update or any other official update. Microsoft has also updated the tool that installs updates and made Creators Update to be speedily installed.
Go to the website and download Windows 10 Creators Update. LINK

Click on the Update Now button which downloads the tools.
Run it from the download location.

On the Update Assistant Window, click the Update Now button.
If the Update Assistant shows that your PC is ready, click Next button.

You can stop the installation by clicking Cancel update.

After the installation is completed, click the Restart Now button or you can also select the restart by clicking Restart later.
After restarting, the screen shows up to verify your privacy settings. Enable/disable the desirable options and then click Accept. Click Next.
To make sure that you have installed the update, search 'winver' in the search box on your taskbar. If it shows Version 1703(OS Build 15063.14), then your PC is successfully upgraded on Creators Update.
Windows 10 upgrade assistant stuck at 99
Many people have a complaint that Windows 10 upgrade assistant held at 99%. I would suggest you make sure you end all task from your Windows 10. Most important is internet speed which is required while the upgrade of the Windows 10 upgrade assistant. Many people have also pointed the Antivirus that stuck the Windows 10 Assistant from downloading. So, make sure you disable your Antivirus.
Read more: How to FIX Windows 10 Start Menu Missing Issue – 3 Best Methods
---
Method 2: Download Windows 10 Creators Update By downloading Media Creation Tool
Go to the website Download Windows 10 Installation  LINK .
Click on the Download Tool Now button.
Run the tool and click Accept. Click on "Upgrade this PC Now" or "Create installation media (USB flash drive, ISO file) for another PC."

If you go to upgrade, the remaining steps are similar to that of using Update Assistant tool as shown in the first method.
You can use this tool to download ISO image and copy it to USB flash drive or DVD. You will need a Pen Drive with at least 5 GB space or a blank DVD and DVD burner.
First of all, select to create installation media. Click Next.

Choose 32-bit or 64-bit as per your processor, then click Next.

Select USB Flash Drive or ISO File. Click Next.
 If you are choosing ISO file, the process directly starts after you determined the location of the data to be saved.
---
Method 3: Download Windows 10 Creators Update By joining Windows Insider Program
It might be a bit risky because Windows Insider Program has some Rings that you can join. These are the Release Preview Rings. When you go from Production to any Ring for the first time, it can take up to 24 hours to get the OS update. These Rings are bugged.
Go to Settings. Select Update & Security.

Select Advanced options in Windows Update.

Click on "Get Started" under the Windows Insider Preview Builds.

A warning will pop up. Read it carefully and then click Next.

Choose Confirm and then follow the instructions as displayed.
Your PC will be rebooted, and within 24 hours you will get notifications for Windows Update.
---
Read more: How to Fix Windows 10 WiFi Issues – Best Methods
Conclusion
The third method might be the easiest, but it is riskier. Go through the types of Rings before you choose the third method. The professionals might not find trouble using it, but there is a risk if you cannot handle the bugs. Then try the other two ways to download Windows 10 creators update. I hope you found this article useful. If you know any other methods, please comment in the comment section below and also don't forget to share this article with your friends.
Was this article helpful?