Hello friends, Today I will share a method on how to fix the PlayStation network sign in failed. All these methods are inbuilt and users can fix the PlayStation issue. This method will work on PS3, & PS4. You can troubleshoot any network related issue on PS4.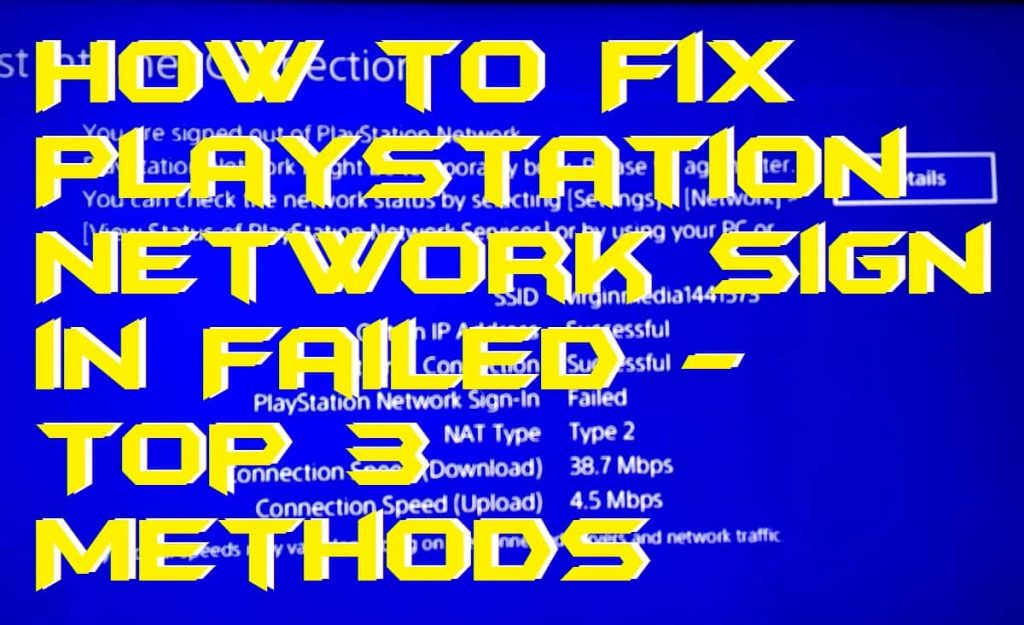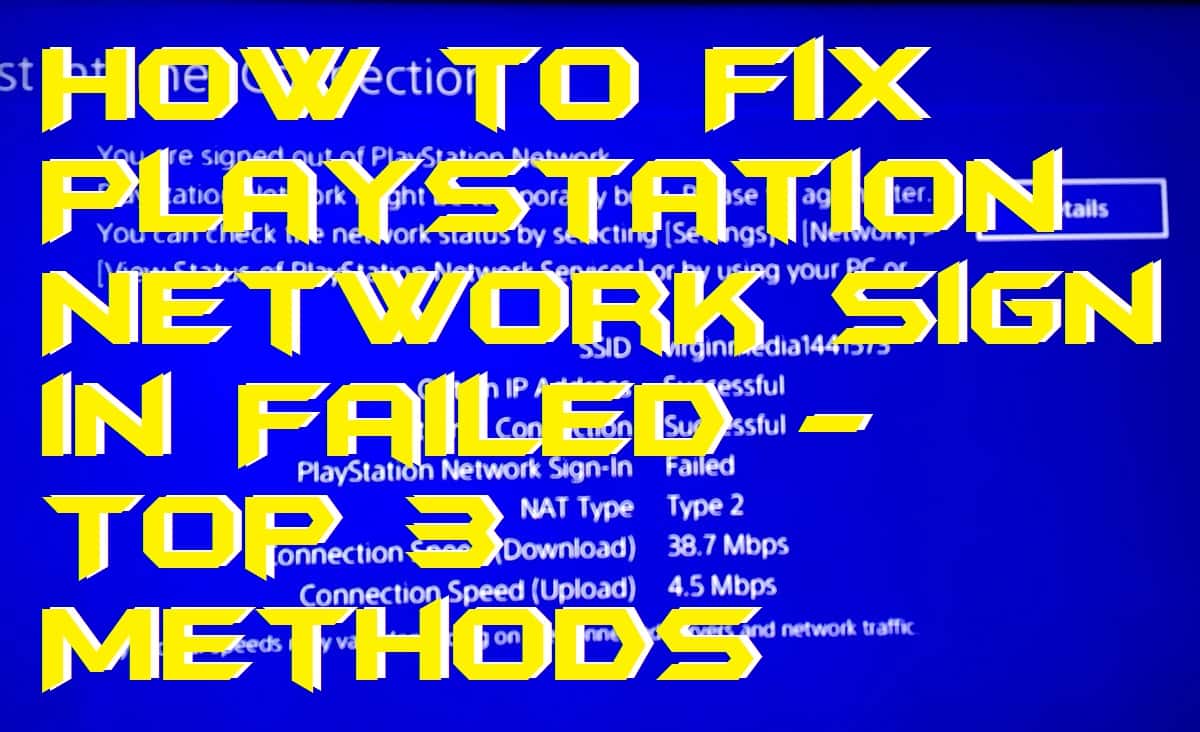 If you are facing PlayStation network sign in failed issue or can't sign in to PlayStation network, then this is the perfect place for you. Most of the PlayStation users have reported on Quora and Reddit then they can't sign in to PlayStation. Well, the reason behind it can be because the PlayStation server is under maintenance or the IP address has been changed. If somehow the PlayStation server is down then you will get an error saying "Login Failed. Unable to sign in to your PlayStation network. Please try again later.". Don't worry; I am going to show you some ways to fix the PlayStation network sign in failed issue. Did you know that you can now play Android games on Windows PC?
How to Fix PlayStation Network Sign in Failed – Top 3 Methods
In this section, we are going to discover the top three different ways to fix the PlayStation network sign in failed problem. If you think that the server of the PlayStation network is down, then you can check it at Down Detector website. Also, I would like to tell you that if you use a dynamic ISP, then you don't have to do anything. Why? Because as your PlayStation will assign a new ISP and a unique IP address, then you will be able to login to the PlayStation. Alright, let move on to the methods now. Learn how you can watch NFL games without cable TV for free.
---
Method 1: Software Update
Software updating is the first way which you can try to fix the PlayStation network sign in failed issue. Sometimes what happens is that the bug causes this kind of issues in the PlayStation. Thus, the software update can be done, and it will quickly fix the issue. After that, the user can log in to the Playstation very smoothly. Just go to the Settings of your PlayStation and click on Software Update to update it.
Read more: Top 10 Best SNES Emulators for Windows, Mac and Android 2019
---
Method 2: Automatic Login
Automatic login is the second thing which you can try without hesitating. It is a kind of hidden feature which you must use and even every time. This functionality logs you in automatically as you switch on the PlayStation. The method is mentioned very clearly so that you can follow it up quickly.
Go to the Settings.
Now, click on User Option.
Then, go to the Login Settings.
After that, click on Log in PS4 Automatically.
Once done then reboot your PlayStation.
---
Method 3: Factory Reset
If you don't have any option to solve this issue from your PlayStation then what last option you can try is the Factory Reset. It will restore the settings of your PlayStation back to the default mode. Maybe somehow the issue is happening because of the settings misbehave, or you have accidentally messed with the settings. So, in that situation, this method can be helpful.
---
Conclusion
This was the entire article where we have seen how we can fix the PlayStation network sign in failed problem. There are more ways to fix the PlayStation network sign in failed issue. But, many users have reported that these methods are very useful to fix the same issue. I hope you guys have also got the benefit in fixing the same issue from your PlayStation. If you know somehow who is facing the same problem, then do share this article with the person right now. If you are bored and having no internet connection, then you can play the game on Google Chrome without the internet.
Was this article helpful?