Users can now read deleted Reddit posts and comment using a website online. I will share a completely free method to read unlimited deleted posts/comments. You can access all types of deleted posts of Reddit user.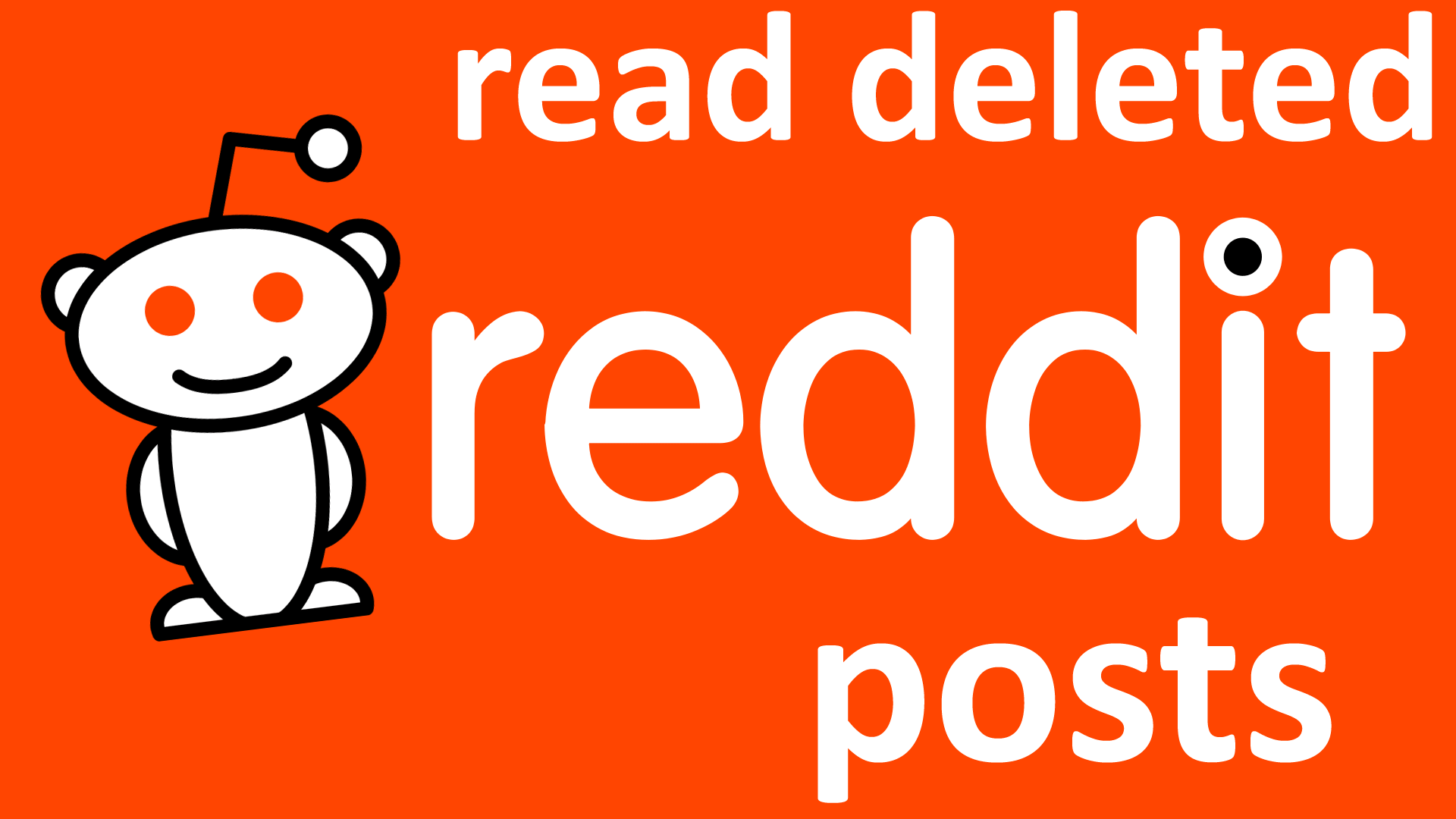 Reddit is a popular discussion platform where lots of users post their issues and get help regarding it. Not even that, it is a great news website as well. Also, it is very useful to increase website traffic using Reddit. Suppose we want to read a specific post that is posted on Reddit. But, when we go to Reddit to read that post, then we found that the post has been deleted.
It happens many of the times that some users post their opinions, reviews, thoughts, and many more. But, because of some private reasons, they delete that post from Reddit. Also, sometimes important news gets deleted on Reddit. And we want to read it because it is very important. Then, at that moment we think about how we can read removed deleted Reddit posts.
---
Find Deleted Reddit Posts by User
We all know that no one is having the deleted posts URL. So, we will only remember the name of the user of those posts. Thus, they can use the user profile link in order to get the deleted posts and can read them very quickly as well as easily. Hence, if you want to find out the deleted posts of a Reddit user then you can use an online method to get all data of the user.
---
How to Read Deleted Reddit Posts
On Reddit, there is no option available to read removed Reddit posts. Fortunately, there is a tweak available by which users can see deleted Reddit Posts. The method is very simple and straightforward. Users can use this method to view deleted posts of Reddit from anywhere in the world. Without installing any kind of software on the phone or PC/Laptop, users can view deleted Reddit posts. This is a free method that allows you to read removed Reddit posts easily.
Open Reddit official website and login to your account.
Once you are logged in then go to the user profile whose deleted Reddit posts you want to read.
Copy the link of that user from your web browser.
After copying the link, change the link from reddit.com to removeddit.com
The page will load and you will get all the deleted posts of that user.
Alternatively, if you have the post URL already then follow step 4 only.
Read more: Read Text Messages Out Loud on Android
---
How to See/Read Deleted Reddit Comments
Sometimes what happens is that someone comment on our post. But, later on, he or she deletes his or her comment from that post. So, at that time we want to read that specific deleted Reddit comment. There is a quick way to do that. However, it is similar to the method which allows you to read deleted Reddit posts, which I have explained earlier. But, let me show you how this is somewhere different from that method.
Open the post whose deleted comments you want to read.
Copy the link of that post.
Remove the link, change reddit.com to ceddit.com
Open it in a new tab or window.
You will see that some comments are highlighted.
These comments are deleted but you have discovered them by a tweak.
Must Read: Kindle Fire vs iPad
---
Conclusion
This is how we can read deleted Reddit posts as well as deleted Reddit comments very easily. There are many methods available which can help you with that. But, most of the methods or services will ask you to pay some amount of fee for it. But, why to pay when you have free service which is explained earlier in the method. I hope using this article you have viewed a deleted or removed comment and post. Share it with your friends and family members so that they can learn the same.
Was this article helpful?