You can easily save a picture as a PDF on Mac by following these two methods. You can convert unlimited pictures to PDF. I have shared all free methods to convert pictures, jpeg, or photos to PDF.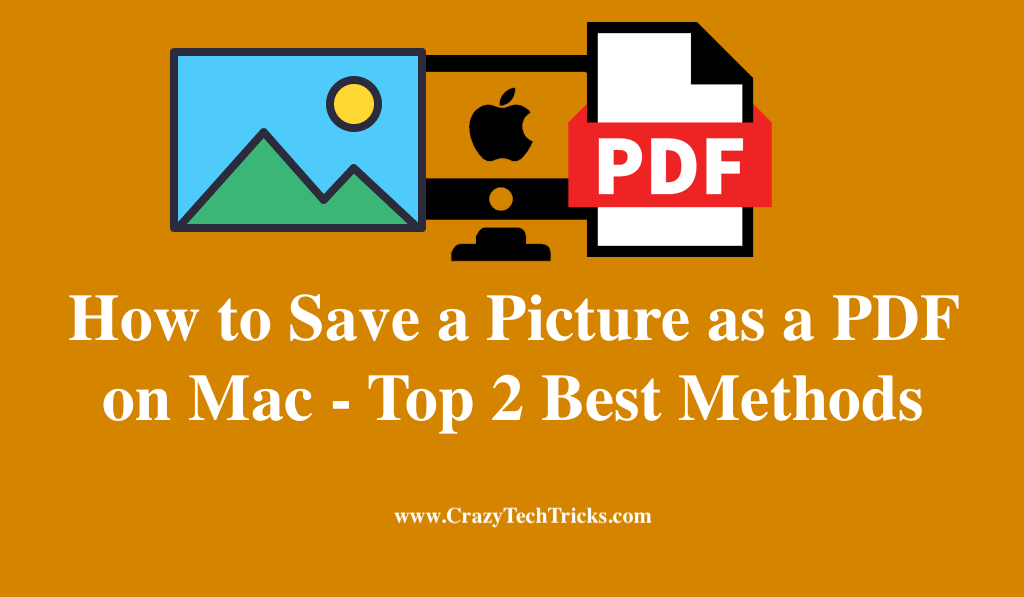 There may be times when you need to convert a screenshot or a collection of photos, for example, from JPG, PNG, TIFF, or another format to PDF. There could be a lot of reasons for this. For example, if you require editing the file in a photo editor.
One method, however, is to utilize a PDF editor or conversion tool to save the PDF as a JPEG on your Mac, which is described below. Also, it's recommended to utilize a batch conversion tool if you have multiple files to convert.
Read more: Extract Table from PDF Files
How to Save a Picture as a PDF on Mac
You will likely be required to Save a Picture as a PDF on Mac for any professional or business purpose at some point. As most computers come with the option of printing images as PDF files, this is a faster option than using a PDF conversion program. Therefore, Some image-editing software packages, such as Adobe Photoshop, provide an export to PDF feature that functions similarly to the printing to PDF feature.
Read more: How to Convert Heic to JPG on Mac
When you're ready to convert the image, simply select the PDF saving options from the drop-down menu and you're done. However, there are a variety of apps and online sites accessible for you to use to accomplish this.
Using online website Smallpdf
Using Google chrome
Let's take a deeper dive into this topic.
Read more: How to Add Watermark in PDF Online
Method 1. Online Website Smallpdf
In my opinion, Smallpdf is by far the best PDF application on the planet since it is simple, clean, and focused on the user experience. Additionally, it is the only PDF software you will ever need. This website is completely free for users, and there are no additional fees or costs associated with it. It is compatible with any Mac, desktop, or Android device. Also must remember that you can add up to 20 pics at a time. However, the steps to save a picture as a PDF on mac is as follows:
Open mac and go to the site Smallpdf.
Once the site has opened, select PDFs from the drop-down menu that appears. A pop-up window displaying your file manager will appear.
On that pop-up window, select the image that you want to convert into pdfs. It will appear on your screen following selection.
Following that, click on the Convert button in the right-hand top corner. The conversion procedure will begin as soon as the option is selected.
After that, click on the "Download" option to download.
Read more: How to Delete Large Files on Mac
Method 2. Google Chrome
This feature is available in Google Chrome, which allows you to save any image in PDF format. You will be able to directly print the image into pdf format as a result of this procedure. Consequently, if you want to save and print the image in pdf format on your Mac, please follow the instructions below.
Using Chrome, hit Ctrl+P or select Print from the menu.
When prompted, pick Save as PDF from the Export.
Next is to click the Save option.
Now, Save the updated PDF with a new name.
Read more: How to Export Chrome Bookmarks from Mac
Conclusion
There are also a number of websites that are available on Mac that allow you to save a picture as a PDF file. If you're a Mac user, you can also take advantage of the Preview software.
However, I've already covered the two most effective methods. Regardless of the number of images you wish to convert, make sure that each file does not exceed 100 MB in size and that the overall size of all data cannot exceed 150 MB. However, with this, I bring my blog post on how to save a picture as a PDF on a Mac to a close.
Was this article helpful?