Users can send fax from Gmail using their PC, Laptops, Mac, Android or iPhone. You can use any device where you have access to your Gmail. I have shared a free method to send Fax to anywhere around the world using this online method. You can even send using Chrome extension.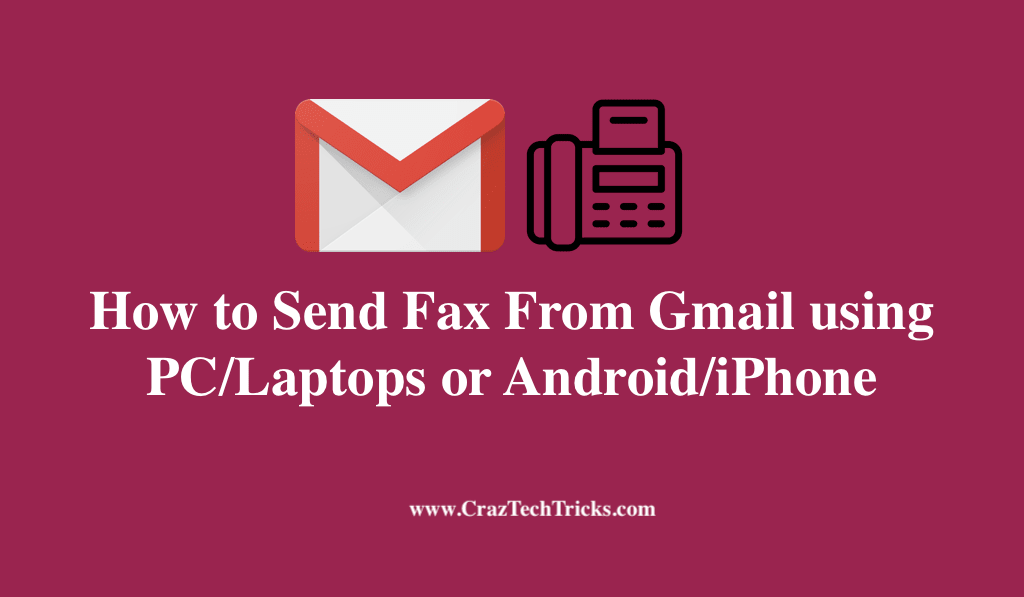 Have you always wondered how to send fax from Gmail? Well, worry not, I can assure you that you have come to a perfect place to find an answer. You can use this method from Offic, School, Home or anywhere around the world. All you need is an internet and Gmail account.
How to Send Fax From Gmail using PC/Laptops or Android/iPhone
I will share three methods. The first one we will use to send Fax from Gmail on our PC/Laptops. For the second method, we will use Android or iPhone and third method we will use Chrome extension. By using this method, you can send several Fax even in free usage. Users can send fax to any commercial, corporate or any industry a fax.
Read more: How to Send a Fax From My Phone
How to Send Fax from Gmail from your PC/Laptops
If you don't have a fax service, you can sign up with one that suits you. Well, I don't want to beat around the bush, let me keep this straight. You don't have any online fax service out there, which offers all the features for free. But you do have some of them, some good ones which are free to use.
But every freebie comes with limitations. The top online fax service right now is FAX.PLUS. Their free plan consists of 10 free pages in total, sending a fax, email fax, and so on. You can check their pricing page for more details.
Now that you have a service that will help you send and receive faxes, let's get on with how to send a fax with Gmail. Many of you may wonder that there might be a separate option in order to send a fax. But, fortunately NO. You can send a fax just like the way you write an email.
Read more: How to Convert JPG to PNG Image for Free
To send fax from Gmail, you must type the recipient's fax number in the to section followed by the domain. You don't have to scratch your heads, thinking what this domain is in a fax number. The domain name is the domain of the online fax service provider you have signed up for. For instance, if you are using FAX.PLUS, in the to section, type the recipient's fax number along with @fax.plus.
Basically, Your online fax service provider is converting your email into a fax and sending it to the recipient. You can attach the document you wish to fax in the attached file. The paperclip icon allows you to do that. You can use the body section in order to write a cover sheet and the subject section as the Note.
Read more: How to Fix iPhone Stuck in Headphone Mode
How to Send Fax from Gmail from your Android or iPhone
Sending a fax from Gmail from your Android might also refer to the same process but the interface is different. So I am going to show you how to send fax from Gmail from your Android phone.
First, open the Gmail application. In order to start writing an Email, you must click on Compose. It will be at the bottom right corner.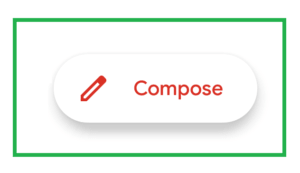 When you click on Compose, you will be taken to another screen to write the Email.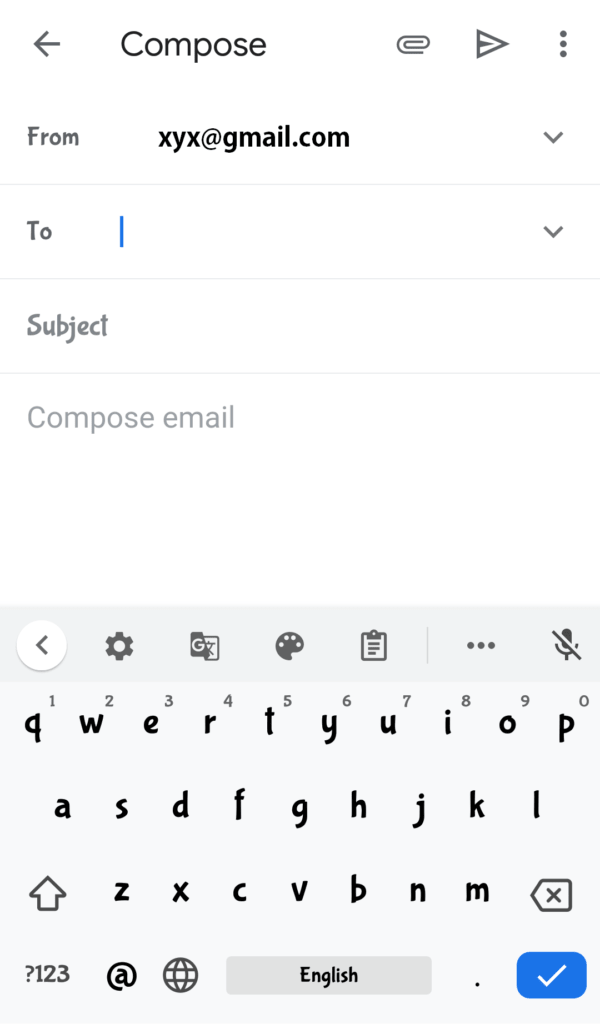 In the To section, you will have to write the Fax number of the recipient followed by their domain name. You can use the Subject section to write a note, and the Body section to write a cover sheet. You can upload the document you wish to Fax by attaching the file.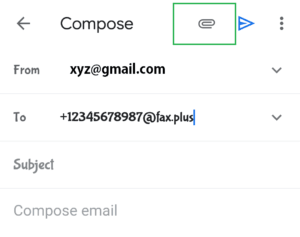 When you are done uploading the file, you can click on the icon next to attach file icon to send the Email.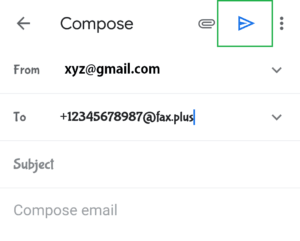 Once you click on the send icon, the transmission will start automatically. Your email will be converted into a fax by your Fax service provider and will be sent to the recipient.
Read more: How to Free Up Space on Your iPhone
How to Send Fax from Gmail using Chrome extension.
It is another method to send a fax from Gmail. You will have to install a Chrome extension to send fax by following this method.
Open Google chrome.
Go to the Chrome store.
Type in the extension you want to search for. In my case, I have typed fax just to show the plugins related to fax.
Click on Add to Chrome, when you have decided which extension to install. I have selected FAX.PLUS.You can select any other extension also.
Click on Add extension in the confirmation dialog.
After installing successfully, you will be shown a dialog informing that the extension has been installed.
Open the extension by clicking on the puzzle icon next to the search bar.
You will be shown all the extensions you have installed.
Click on FAX.PLUS. You will be taken to FAX.PLUS site.
Sign Up.
If you have not Signed up, you will be asked to Sign up.
After you have successfully signed up, you will be taken to your profile dashboard.
Click on Send Fax.
Type the recipient fax number in To section.
Click on Add file to attach the document you want to fax.
Click on Send.
The transaction starts immediately and your fax will be delivered to the recipient. I have used FAX.PLUS. It is up to you on which extension to use. You can also choose the WiseFax extension. Check out the pricing plans provided by each service provider and make a choice.
Read more: How to FIX iPhone Stuck on Apple Logo Without Restoring
Conclusion
It is this easy in order to send fax from Gmail. You can sign up from any online fax service provider. Some of the other best Online fax service providers are SRFax, MetroFax, eFax. You can decide which service provider has the best plans for you to choose from and sign up.
Was this article helpful?