Hello friends, today I will tell you a trick to bypass SMS verification. Users can receive SMS online for free. I will share 15 websites to Bypass mobile number messages. You can even Bypass OTP verification. This method is completely free and working.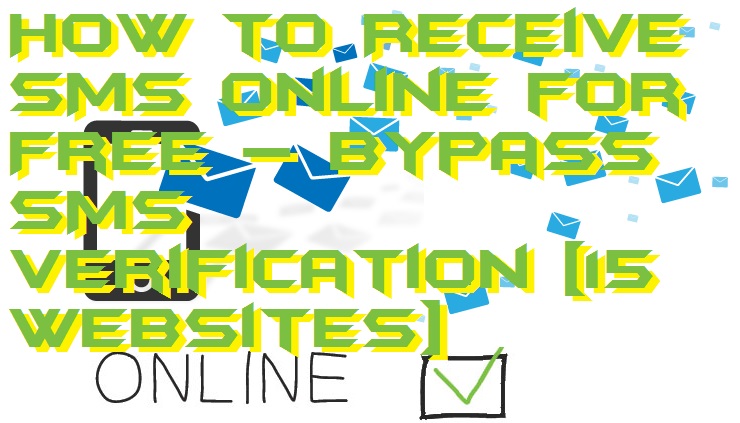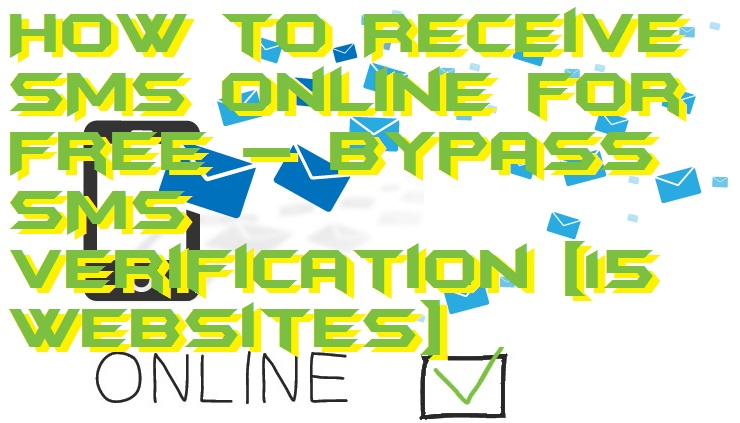 Receive SMS online Virtual Mobile Number
Many websites and mobile apps ask for your mobile numbers to sign up. But do you want your number in the wrong hands? Of course, you don't want. You start receiving promotional messages and fake calls with your number traversing over various websites. Many social sites like Facebook, Twitter or Mobile apps like WhatsApp, Hike, etc ask for a mobile number to verify your account and send OTP. OTP is the one-time password used to create a new account. To avoid this situation, here is a method to use Receive SMS Online or Free Disposable Phone Numbers, so you can get OTP virtually without having your number been given to the website you just registered.
Read more: How to login to Windows 10 Without Password – Bypass Windows 10 Password
Receive SMS Verification Online
Many users use fake numbers for OTP verification. They are these Indian Disposable Phone Numbers and International Disposable Phone Numbers. Numbers to that help create multiple accounts on a single app, also help in bypassing verification and you don't actually have to provide your actual phone number.
Read more: How to Bypass Online Surveys to download files – Free and Working Method
Top 15 Websites to Receive SMS Online Free
There are many different websites to help you. If one doesn't work, I have provided many alternatives. Choose any one and follow the steps as mentioned later.
receivesmsonline.net
sms-receive.net
receive-sms-online.com
twilio.com
receivesmsonline.info
smsreceivefree.com
receivefreesms.com
textnow.com
freeonlinephone.org
hs3x.com
receive-sms-now.com
receive-a-sms.com
receivesmsonline.com
freesmsverification.com
e-receivesms.com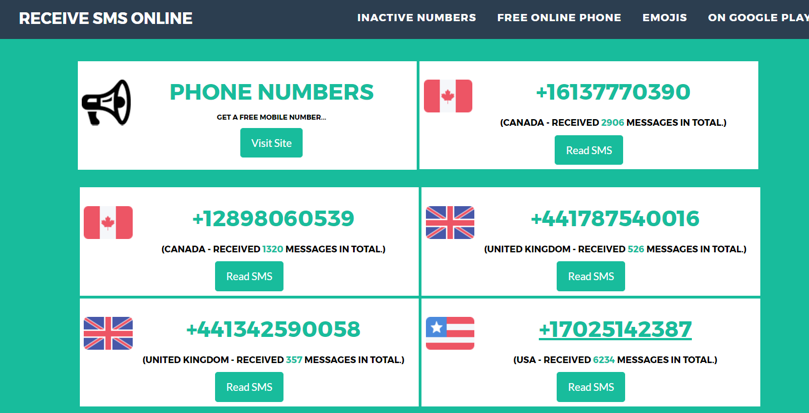 These websites will allow you to receive SMS online. You can directly receive messages virtually without entering your mobile number.
Read more: How To Unlock Android Phone Without Google Account – Bypass Google Account Lock on Android
How to Receive SMS Online for Free
Follow the instructions as given below:
Go to any website mentioned above.
You will find a lot of Mobile Numbers from various countries.
Select any one number from any country you want.
Click on the Number.
Enter the same Number on your Mobile App or site you are registering to.
Complete registration.
A verification message will be sent to your fake number that you had selected.
Go to the Receive SMS Online website-> read SMS-> copy the OTP code.
Paste the OTP code on the registered website.
Hurray! You have just bypassed OTP verification on your personal mobile number and didn't have to provide your number either.
Last Words on How to Receive SMS Online for Free – Bypass SMS Verification [15 Websites]
I hope you will have fun using this method and be safe too. All websites mentioned above are true and verified to be working. If you are done using one website, fear not to move to the other and keep trying as many as you want. You will be able to create multiple accounts on various numbers. If you know any other methods please comment in the comment section below and also don't forget to share this article with your friends.
Was this article helpful?