Hello, Guys! Today, you will find here the guide to recover deleted data from your hard drive on Windows PC. Sometimes mistakes happen, and we delete some important files. It's obvious! Sometimes, we delete files to create free space so that we can install some games or copy some big data. We don't think of much what we delete in a hurry, but later we understand how sensitive they are and we regret. It is common to me too. Hence, I started my search for the solution to recover them. I have tried much software for recovering the deleted files from my PC, but unfortunately, all I get is a failure. They fail me in recovering the most important deleted files from the hard drive.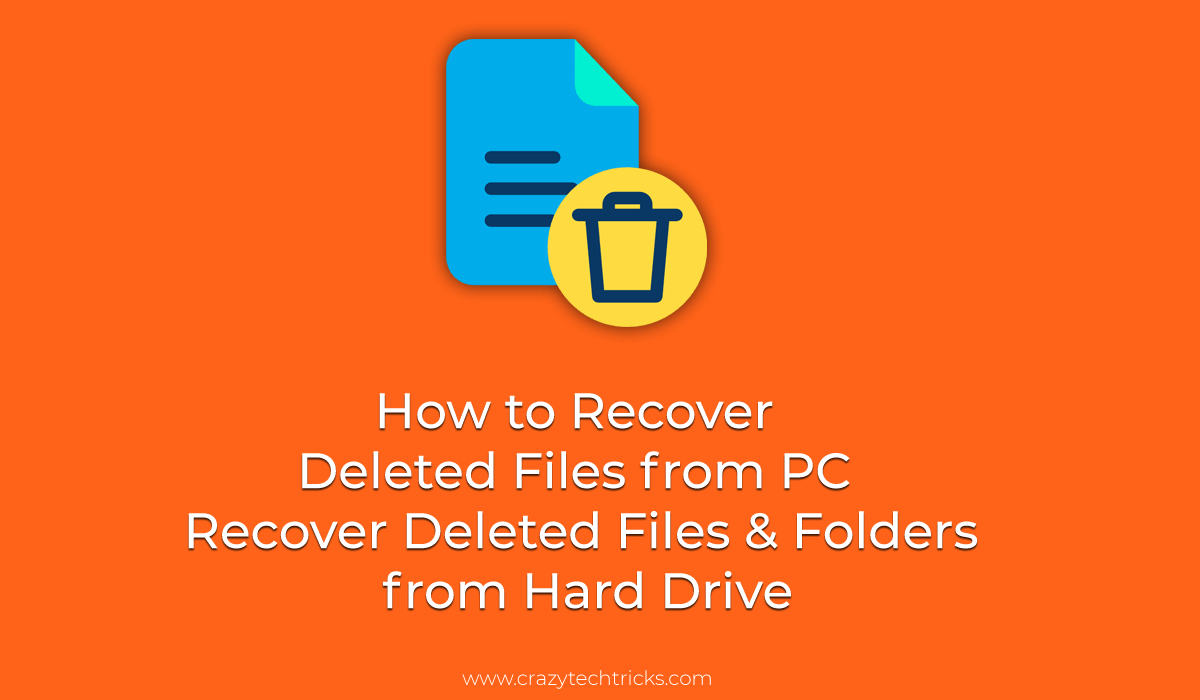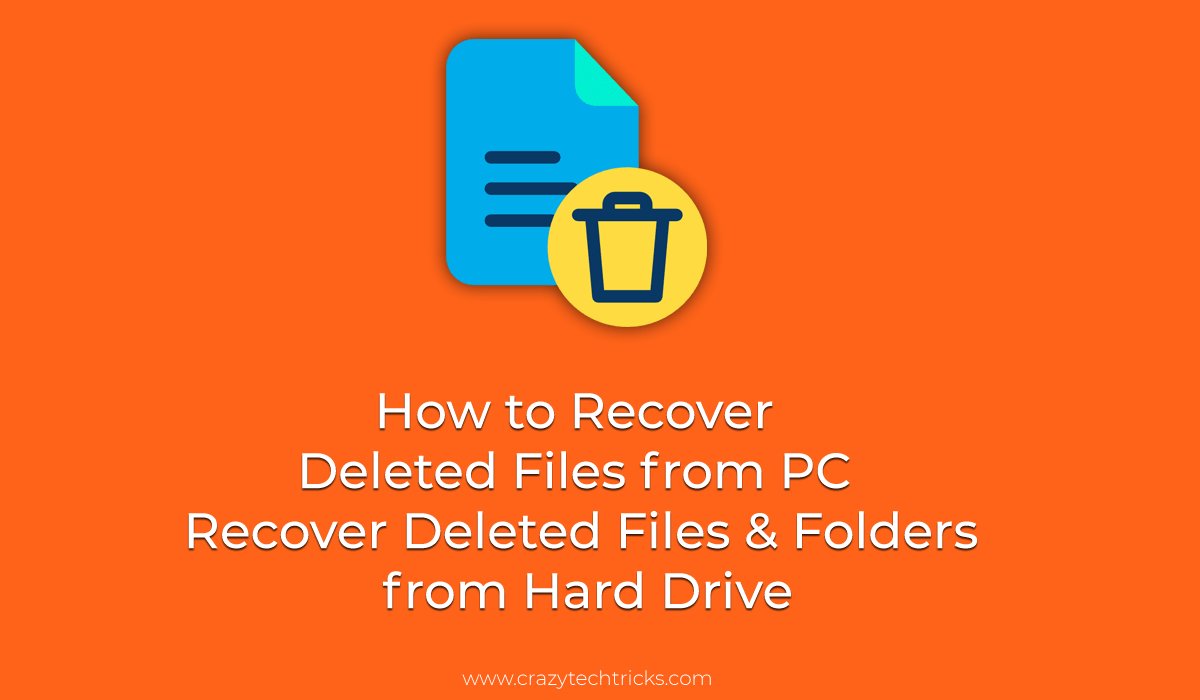 Recover Deleted Files Free
Just like any other person, I too have one thing in my mind at that time i.e. 'Why I didn't keep a backup earlier?' Well, it is valueless now! We don't get extra time to recover data regularly. After researching in-depth, I have found a way to recover the deleted data in minutes without any hassle. No matter what files you have deleted, following to it you can quickly recover all of them.
Read more: Best way to Recover Deleted Photos on iPhone 
How to Recover Deleted Files from PC
The process works well both on Windows and Mac. The software which gives me charm is Wondershare Data Recovery. To know how you can use it, read on! Below you will get all the details of using Wondershare Data Recovery. Don't forget to check it out!
Read more: How to Recover Deleted Notifications on your Android Phone
Data Recovery Software for PC
There are many data recovery software I have come across but amaze to see the wonders of this software. As compared to other excellent data recovery software, this one is lower in cost and works precisely. The hours of research has benefited me as I find Wondershare Data Recovery used to recover all your deleted files in few minutes. The popularity of this software is because of the unbelievable and fantastic data recovery speed it provides. Try it, and I am sure you will get most of your data recovered from the hard drive.
How to Recover Deleted Files from PC – Recover Deleted Files & Folders from Hard Drive [100% Working]
Get the Wondershare Data Recovery download at first.
Install it on your Windows and click to open it.
The startup screen will appear in just seconds. Now, read the guides and hit the next button.
It will move you to the next window where you have to select the type of files you wish to recover.
After hitting next, it will ask you to select the specified drive from where you would like to retrieve the data.
Hit the next and wait till the software recovers your precious deleted data from your PC.
That's it, fellows! The deleted files will be restored back to your PC. Isn't it easy-to-follow-guide and straightforward simultaneously?
Read more: How to Recover Deleted Facebook Messages, Photos and Videos
Last Words
This is the process of which I have recovered my deleted files from my personal computer and is a 100% working method. If you are also facing the same problem, then follow it to enjoy your deleted files once again. Good Day to you all!
Stay focused on more tricks and gives your valuable comments/suggestions below here.
Was this article helpful?