If cyber threat reports published in the last five years are anything to go by, then we have every reason to be alarmed about the state of our security in cyberspace and our homes. For instance, an analysis of email communication in 2019 showed that over 85% of email attachments sent daily are harmful to their recipients.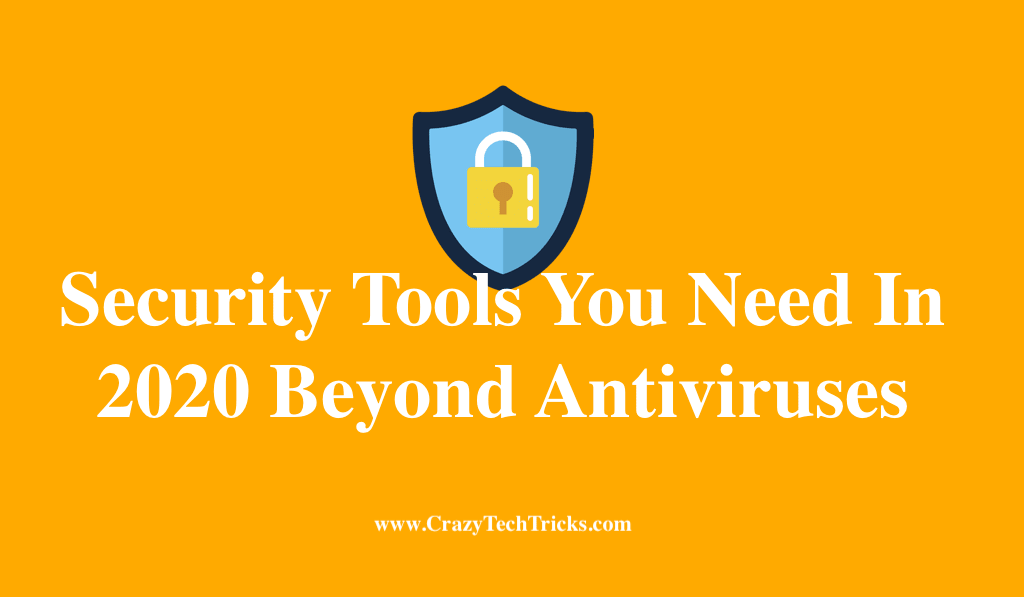 Why your antivirus software may not be enough
It might be a lack of interest in personal security or changing habits among the general population, but numerous reports show that today's user is more vulnerable to all manner of cyber threats. Compare this to a decade or so ago when all we had to worry about were common screensaver viruses and infected music files. 
Today's hackers have devised new attack methods that go beyond the scope of basic antivirus protection and passwords. For instance, email phishing is emerging as the number one threat to individual internet security. Every year, millions of users across the world lose a lot of money and data to hackers through phishing scams.
Read more: How to Install Microsoft Security Essentials Windows 10
Anything from critical online banking credentials, web activity, email passwords, personal files and webcam videos could be hacked and used in undesirable ways. 
Three major cyber risks facing the public in 2020
Email phishing attacks
As mentioned in passing above, phishing attacks are becoming more common and harder to detect due to sophisticated tools and other techniques used in the cybercriminal space. Since they are conducted through email, most phishing attacks will never be prevented or flagged by antivirus software.
Ransomware
You've probably heard the term "ransomware" mentioned on television or popular media in the recent past. An emerging and ominous cyberthreat to the general public, ransomware is a special breed of viruses that lock or encrypt your data and demand payment to make them available to you. New ransomware attacks have been coming thick and fast since the introduction of anonymous payment channels in the form of cryptocurrency.
Read more: I Forgot my iCloud Password and Security Questions and Email
Social media attacks and identity theft 
Social media is slowly becoming a good hunting ground for cybercriminals looking to find soft targets for all manner of attacks including social engineering, identity theft and common scams. Again, because they are conducted on web-based platforms, social media attacks are beyond the scope of antivirus software.
These facts can only lead one to reflect on how they go about securing their data in the digital world against growing threats,
5 effective security tools to protect yourself from the risks above
A VPN extension and standalone application
Surfing the web and accessing emails in the current environment could be made more secure and private with a VPN. You'll need both the browser extension and standalone VPN app install to ensure that all your communications are secured. 
A

software of physical firewall device
Some operating systems do come with inbuilt firewalls that would offer some level of protection such as blocking certain software from accessing the internet. However, it's even better if you can invest in a professional firewall device or software that will block malicious websites, phishing emails and other threats.
Anti-malware tools and internet security 
Go beyond basic antivirus protection by downloading and installing specialized anti-malware scanners and internet security tools. These tools will help you detect and prevent internet threats and malware on time even before your antivirus software initiates a scan.
Password management tools
Using the same password across the web is and will never be a good idea, especially in today's cyber environment. Invest in a good password management tool to create and store a strong password for every account you might have on the web. There are numerous password management tools out there to choose from.
Read more: How to Secure your Android Device
There are software and OS update tools that should never be missed from your devices. Criminals always find it easy to target users with old versions of software and operating systems. Always ensure that you retain any software and OS update tools that come with your device and software you have installed over time.
Your security comes down to the tools you have and your habits on the internet. Take a proactive approach to ensure your security, and you will be safe from hackers and viruses. Stay safe!
Was this article helpful?