Are you struggling with Autoplay video on Facebook, You want to turn off, disable facebook autoplay video?. Don't worry just read the article and disable Autoplay video on your Mobile phone and Desktop.
Disable Facebook Autoplay Video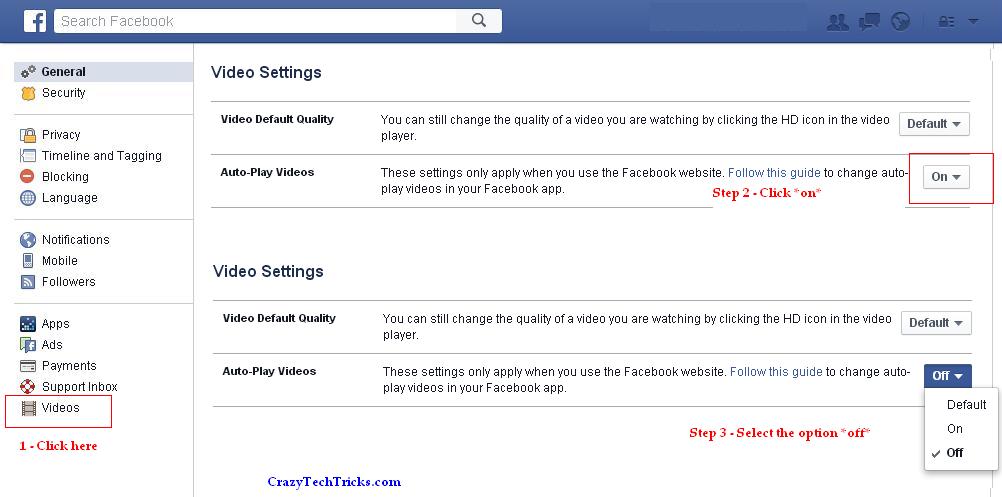 Recently you must have observed that video start playing automatically. It's one of the new feature of facebook. But, majority of people are against this feature. This feature directly affect the data usage and make the system slow. Worst thing is that facebook has made this feature by default. So, all users of facebook are struggling with this auto play. But, don't worry as you can disable auto play facebook video.
Disable Facebook Autoplay Video on mobile phone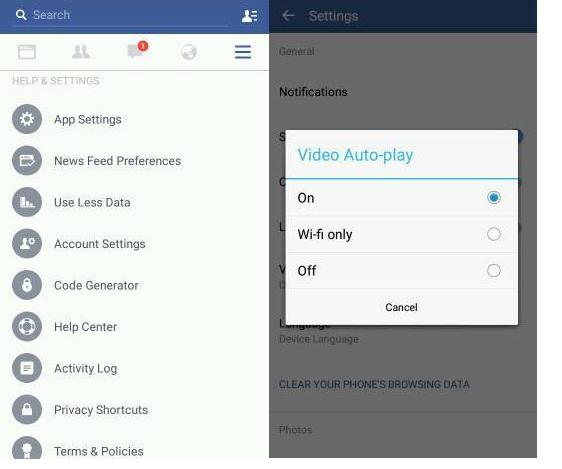 You can disable facebook autoplay video on your android, iOS and any other operating system.
Open Facebook Application.
Tap on App settings.
Tap on 'Videos play automatically'.

Now, Select the option off.
You have done it. Now no video will be played without your click.
Disable Facebook Autoplay Video on Desktop 
Users can also control the quality of videos on Facebook. It help in controlling the bandwidth of your data. Facebook has provided HD and SD quality.
Open your Facebook Profile.
Click on Settings.
You'll see various settings options.
Below, you'll see *videos*.
Now tap on Videos.
Now you'll see two options under video setting.
1 – Video Default Quality.
2 – Auto-Play Videos.
In Auto Play option, Select and choose *off*.
If you want this Auto-Play features then leave it *on*. You can also choose the Quality of videos.
CONCLUSION
So, now you can easily turn-off this auto-play feature on your facebook account. You can also select the option of wifi. Well, it means that your video will be auto-play only when you are connected to wifi. It will reduce the data usage of your plan. But, it will affect your system speed. So, choice is yours. 🙂
Was this article helpful?