Users can make free phone calls using Gmail or Hangout. I have shared two different methods to make a call from Gmail to any national or international numbers. Users can do free unlimited calling to any number of the USA and other countries.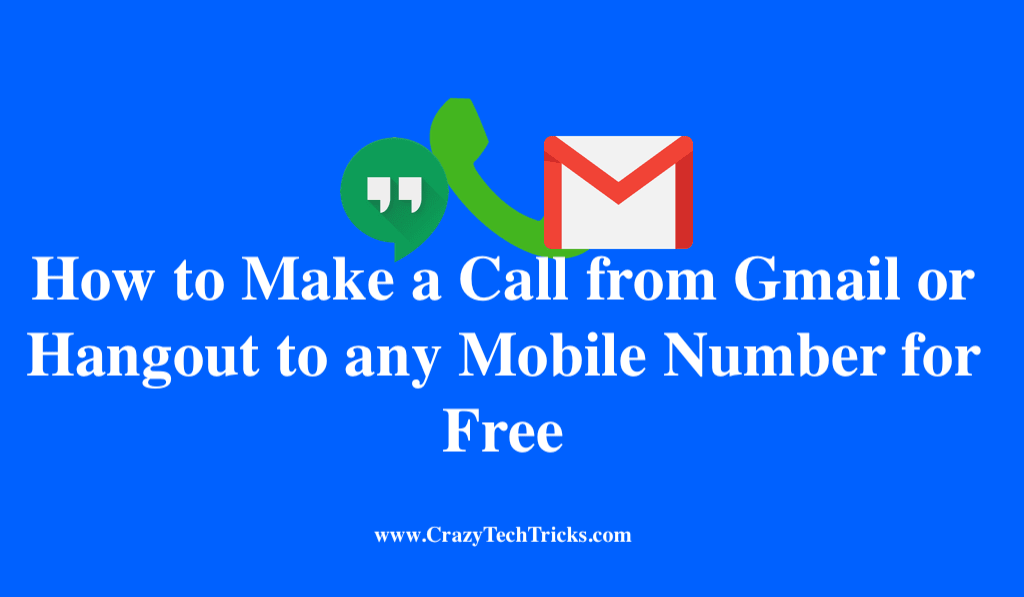 In today's world, many of us communicate with each other a lot. But when you are in the work area or office. Then communication through mobile phones might not be such a professional one to do so. Many of us nowadays use video calling apps mainly WhatsApp, which is very easy to communicate with a group of people and also the information is fully encrypted.
Can you imagine that in your work areas where Smartphones are strictly not allowed, you can still easily communicate with people by making calls from your Gmail?
Read more: Google Duo vs FaceTime
How to Make a Call from Gmail or Hangout to any Mobile Number for Free
Users can use both Gmail and Hangouts to make a free phone call. You can directly call them on their smartphones. All you need is a Gmail or Hangouts. You all are aware of Gmail and Hangouts. It must be installed on your Android or iOS devices. Best part users can even use them online using Chrome or any internet browser.
You need to open these site directly on your browser, and you are ready to call anyone around the world. Users can call any international or national number using these both apps or online website.
Make a call from Gmail.
Make a call from Hangouts.
Read more: How to Block a Number from Calling you on Android
---
How to Make a Call from Gmail
Open your Gmail account.
Then click on + symbol (New conversation) to start a conversation.
Type the connection name in the search bar.
Click the contact of the person you are searching for.
Now a new conversation window will open on your screen.
Click the call icon which is at the top of the conversation window right below the person name.
That's it you can enjoy unlimited calls from your Gmail by following these above steps.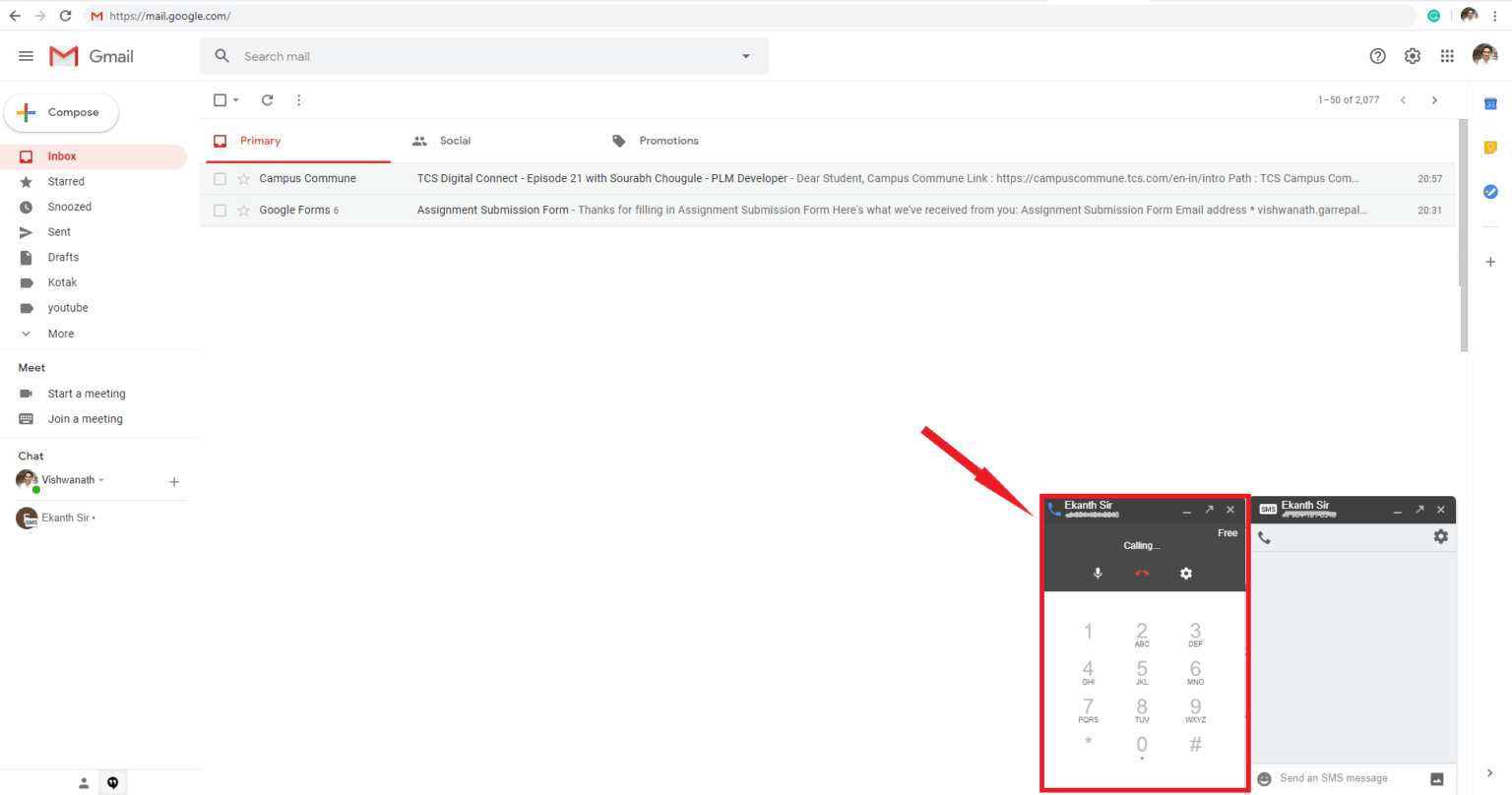 Read more: Top 10 Best Android Apps to Make Free Calls
---
How to Make a Call from Hangouts
Login to your Hangouts using your Gmail account.
Now click on the phone call option visible on your screen.
Click New conversation which is located on the left side of the window.
Enter the mobile number or the name in the search bar and then click on that participant's name or number to initiate the call.
That's it your communication will start now.
Read more: Top 10 Best Portable Speakers Under $50
---
Conclusion
We hope that this Gmail calling will help you in making calls even in your work area, which looks much professional. You can also make calls from your desktop or laptop where your mobile is prohibited in your work area. But to receive calls from other users in hangouts you have to make sure that your Google voice setup is completed. Almost all the users from Canada and the USA are free to call but others have to add credits to their accounts. For all other users, it costs around 1cent per minute.
Was this article helpful?