The purpose of digital marketing is to improve brand awareness, increase online audience engagement, and build trust with customers – all with the goal of higher sales and better profits at the end. When you think about digital marketing, the question is – What kind of marketing to invest in and which is the most profitable?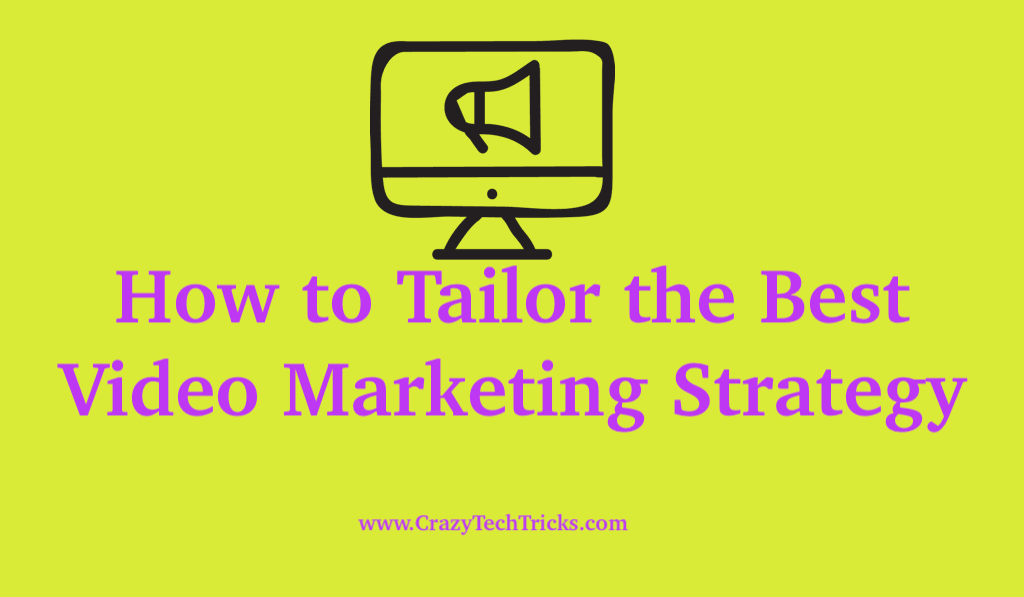 Depending on your budget and goals you want to achieve, there are many options available: SEO, email marketing, content marketing, PPC advertising, etc. One of the powerful aspects of online marketing is video marketing. It's no secret that the video format has taken over social networks and that it attracts a lot of user attention. It's a great strategy for building brand awareness, engaging with consumers, and also a unique way to tell the story of your business.
Why Invest in Video Marketing?
If you haven't yet considered investing in video marketing, here are some reasons why you should do so:
400% of users say they prefer to watch a video rather than reading about a product.

One minute of video equals 1.8 million words in terms of conveying the message.

People remember the information they saw in the video better. Research shows that after 3 days, people will remember 65% of video content, while they will remember only 20% of textual content.

Videos achieve 12x more sharing than text.

Organic user engagement rate is greater if the post contains a video.
Online businesses that incorporated video content into their marketing strategy point out that they received 27% more clicks on the website, 34% higher conversion rates, and 49% higher annual business volume. Why not be among them?
Must Read: Record Gameplay on PS4
What's Video Marketing?
The definition is: video marketing is the use of video for the purpose of promoting or marketing your brand, products, or services. Video marketing can seem difficult, complicated, and expensive, but it really isn't. You can record videos on your mobile device and then edit them with the help of numerous apps. Add your brand logo and music background. Voilà! The video is ready.
Video marketing is very common in everyday life – sponsored videos appearing on social media, emails containing video, video in blog posts… these are all elements of video marketing. If your goal is to promote your business, gain more engagement on social media channels, and educate your customers and consumers – use this medium to reach a larger audience.
Read more: Best Free Video Editing Software
Types of Video Marketing
Before embarking on the video creation process, you need to decide what kind of video you want to market. Therefore, we present you the most popular types of videos in video marketing:
Demo Video
Demo videos show how a product works. You can explain to the viewers, step by step, how you developed the product or simply unpack it and show how it's applied.
Brand Video
A brand video is usually part of an advertising campaign that shows your business goals, your mission, products, services, etc. It aims to build brand awareness, to intrigue and interest your target audience.
Event Video
If your company is hosting a conference, presentation, press statement, or any kind of ceremony or business gathering, shoot some interesting pieces and publish, let's say, interviews that might be of interest to the audience.
Interviews With Influencers in Your Niche
Interviewing experts or leading persons in your area of business is always a good idea. Doing so builds authority and trust in your target audience.
Must Read: Best MKV to MP4 Converter
Educational and DIY Videos
Make instructional videos to help your audience learn something new or gain basic knowledge of your products and solutions. This type of video is also helpful for salespeople and collaborators with clients within your business.
Video Explanations
This type of video explains to your audience why they need the product you sell. A large number of videos of this type represent a person who has a problem and a way to solve a problem by purchasing a product.
Video Animation
Video animations can be a great way to explain to an audience the abstract service or product on offer.
Live Video
Research shows that people spend 8x more watching video going live than pre-recorded material. You can stream presentations and interviews live and engage viewers to ask questions or share comments.
Personalized Video Messages
You can send personalized video messages via SMS or email, and they can be a way of extending communication with clients, where you'll give the final word about the meeting or make personal recommendations.
360 Degrees and VR in Video
In this type of video, the viewer can scroll across the screen to capture video from every angle. It allows users to better experience the location or event they are following and provides a unique user experience.
How to Make the Right Video for Your Business?
The video-making process takes place in several stages:
Design a video and define its purpose.

Make a recording plan, step by step, like writing a blog post.

Get to know with the recording tool, whether it's a professional camera or mobile device.

Prepare the necessary equipment – audio elements and lighting.

Explain in detail to the people who appear in the video their role and relax them.

Keep in mind that video needs to go through the editing process and don't waste hours on every detail that isn't perfect.

Organize recorded video files.

Edit the video.

Select the music background for the video.

Record video narrator.
The best platforms to host your videos are:
Speaking of hosting, there's one more kind that's important for websites from which many brand owners start their video marketing campaign – and that's web hosting. So, in case you decide to upload videos directly to your website instead of a video hosting site, it will require a lot of server resources.
Shared hosting is the most common for websites with low traffic, more precisely – for beginners. VPS hosting is the middle ground between shared hosting and more advanced – dedicated hosting. It's not able to handle incredibly high traffic levels such as a dedicated server. So, the most control over the server that a website is stored on is provided by dedicated hosting, while cloud hosting is the top-notch piece of the IT industry.
In addition, there's a hosting type that suits corporate web-based applications and social media – MySQL hosting – that relies on MySQL database. The performance, scalability, reliability, and ease of use of this hosting, that's constantly improving, are supported by the world's most popular open-source database, MySQL database. All these characteristics made MySQL the No.1 choice for web developers and a default database for web applications.
Benefits of Video Marketing
The video format is a fun way to reach your target audience, but it's not the only reason why more and more entrepreneurs are focusing on video marketing strategies. As many as 80% of the population would rather watch the video than read the text, which highlights the benefits of video marketing:
Increasing Brand Awareness
Brand awareness and brand recognition are important to your business because you'll be the first thought when a customer encounters a need or problem that's in the domain of your services or products. Keep in mind that while you want your brand to be recognizable and compelling, users should associate it with positive experiences.
Increased Conversion Rate
Video marketing has proven to be a great tool for converting leads into clients. Research has shown that 74% of people who look at a product clip in a video explaining its usable value, buy the same product. Landing pages are a great place to put video because they increase conversion rates by a whopping 80%. If this information doesn't sound compelling enough to you, listen to Google's statement on video advertising saying that conversions generated through YouTube ads are up 150% a year.
Whether explaining the use of a complicated product, its features or animating how customers can get in touch with you, educational videos are equally valuable to your existing and potential customers.
Better ROI
Video recording, editing, and production used to be expensive and time-consuming, which didn't suit entrepreneurs. Today, with the many easy-to-use online programs available, many are choosing to stand behind the camera on their own.
Since video production isn't as expensive as it used to be, the chance of a return on investment is great. As many as 51% of marketing experts worldwide say that video content is the format that provides the highest return on investment.
Consumer Confidence
Building trust with your existing and potential customers should be one of the goals of your video marketing strategy. You'll build trust by recording various types of videos, and some of the most effective are expert interviews in your field of action, product reviews, customer reviews, and product studies.
Whether it's a video in which satisfied consumers talk about your product or an expert from your team explaining product performance, customers like to have more information about your business. This creates an emotional connection and builds confidence.
Better Ranking on Search Engines
Videos rank well on search engines. When you search for something on Google, YouTube videos are often in the top 10 results. Research shows that video will rarely rank below 30th in search results. But, how do you get your video positioned on the first page of Google?
Optimize your video title.

Optimize your video description.

Tag categories.

Implement the video scheme.

Add a video to your blog posts.
When your video contains optimized titles, keywords, and adequate descriptions, its performance will be better, which will affect the ranking of the website and the website itself.
Increased Engagement Rate
Posts that contain video achieve the highest user engagement rate. Even when sending an email, if it contains the word video, 18% of people will open up to see what is it about. Reactions to the email that included the video were shown by 41% more users than to an email without video.
People in the digital era are looking for a way to engage and connect, and the authentic story told in the video, it's proven, will increase engagement. It can be expressed through likes, comments, or sharing your post, which are signs that people are responding to your video marketing and that you're on the right track.
Was this article helpful?