Musical.ly is the most popular social network app video creation and live broadcasting. Today, almost every people know about it an using it. As we know that once the video has been uploaded to the Musical.ly, then the owner will get credited by some money or rewards. However, this is the major thing which Musical.ly mostly uses to attract users. In Musical.ly the users are also offered to select a particular video or audio track so that they can create a video of them and upload it to Musical.ly to get rewarded. But, the news is that Musical.ly is going to shut down, and the users will be transferred to a new service that is TikTok.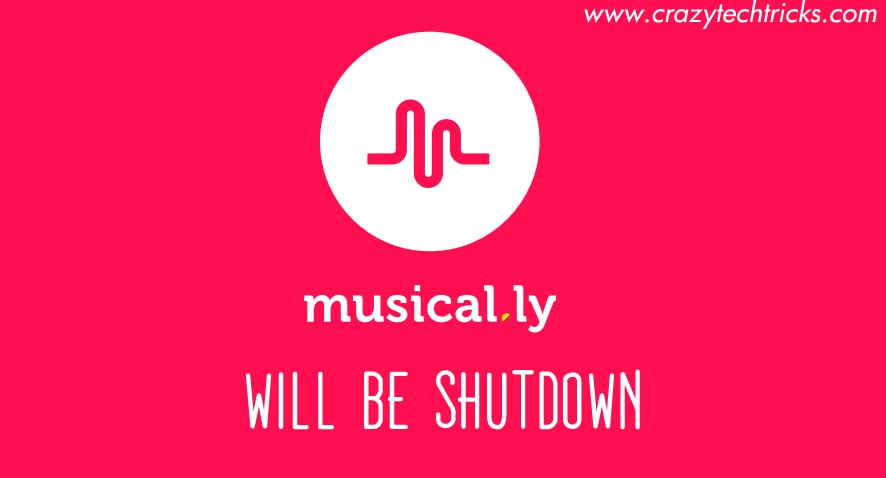 Musical.ly Will be Shutdown and Users Will be Moved to TikTok
The Musical.ly which is a Chinese company is shutting down its services and will migrate all its users to the TikTok video app. Currently, TikTok has over 50 million downloads on Google Play Store. As well as last month Musical.ly has shut down its live streaming service that is Live.ly. According to the Article on Reuters, Musical.ly has reached 100 million monthly active users where TikTok reached over 500 million monthly active users.
Read more: How to Update Apps on iPhone 2018- Top 2 Methods
The co-founder of Musical.ly "Alex Zhu" and senior president of Musical.ly, in a press release, said that they are combining tow service to help creators reach a higher audience. The words were, "Combining Musical.ly and TikTok is a natural fit given the shared mission of both experiences – to create a community where everyone can be a creator."
Read more: How to Add Contacts on WhatsApp – Android/iPhone/Mac/Windows PC/Laptops
The best thing which the creators are going to get is that they will get a huge number of audience from their own country and even from the other country. After YouTube, the opportunity is going to be high in the Musical.ly and TikTak video app which is free to download from App stores (Google Play Store and Apple Store).
Read more: WhatsApp is Going to Show Ads in Status From Year 2019
Instead of merging, the services are going to be upgraded, and some new features will be introduced in the app as well. It will be very interesting to see that what effect is going to take place in the new design which Musical.ly and TikTak have taken.
Trending: Android TV vs. Apple TV – Which is better? – Complete Comparison
Was this article helpful?