I will share complete details on Retina Display. You can check all advantages and disadvantages of Retina Display. I have also shared a method to use the Retina display on their iPhone.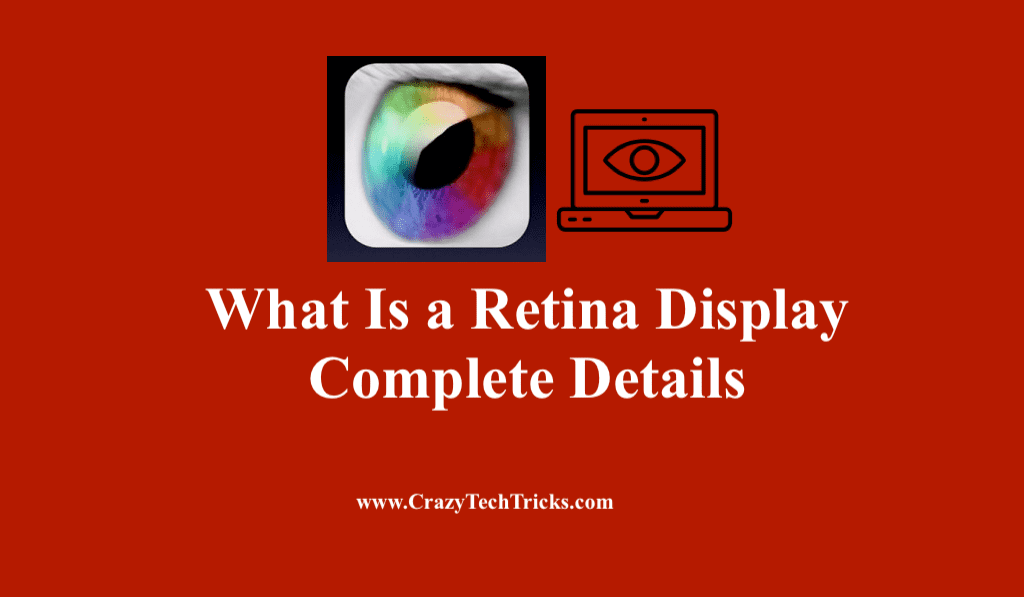 What is a Retina Display
Retina display is used as a marketing term. Retina display means that the density of the pixel on the screen is very high. The human eye that is naked cannot differentiate between individual pixels with a viewing distance. The distance considered here is very normal.
Retina display helps in having a more detailed view on the screen and improves the experience with the view of the screen. It has a pixel density of about 300 or more pixels per square inch.
The closer you are to the screen the higher the pixel density is. Apple has given the term retina display. It expresses the view of the high-resolution screen. iPhone 4 and iPhone 4S had the very first retina display. iPhone 4 and iPhone 4S had a density of 326 pixels per square inch.
Read more: How to Take a Screenshot on iPhone Without a Thumbnail Preview on Screen
Apple launched a new iPad in 2012 with a different kind of retina display. The resolution in the iPad was 2048* 1536. Also, the MacBook air version 2012 had a resolution of 1440 *900 pixels. But what makes the retina display an attractive feature is that the retina display makes changes in the appearance of your screen. Retina displays at of normal viewing distance create very high resolution and Crisp images.
When you would see a non-retina screen and then simultaneously if you would see the retina screen, the difference would be visible. Retina display falls under the category of LED display. The retina displays the number of pixels is four times more than non-retina displays. Retina displays provide you with crisp and clear images and an HD look.
Read more: How to Screen Record on Android
What is Pixel Density
The more the pixel, the better the quality. Pixel density means the number of pixels shown in a second. Pixel density is measured in PPI that is pixel per second.
Read more: How to Take a Screenshot on a Mac
What is Viewing Distance
Have you ever noticed that we place phones closer to our faces than laptops and tablets? This means how far do people hold devices. The devices that are held far have lower pixels density! This is what it means by viewing distance.
How to Change the Resolution of your Display to Retina Screen
Go to the Apple Menu.
Select System Preferences.
Click on Scaled.
Select Scaled, you will see 4-5 scaled resolutions > choose one of them. You can choose depending on the Mac model you have.
Read more: Where do Screenshots go on Mac
If you are using an external display, follow these steps:
If you are using an external display, you can also you can still choose your preferred resolution for the screen.
Press and hold the option key and select the scaled button. Then you can choose the resolution you want.
Suppose you have an external display to mirror your belt and display. When your Mac uses whichever display is already selected in the optimized for popup menu. You can select scaled and choose your desired resolution, which may differ from what Mac has chosen for you.
Read more: How to Share Your Screen on Skype
Advantages Retina Display
There are, of course, many advantages of using retina display. here are few of the advantages.
Better image quality:  Retina display provides you with detailed, crisp images along with smooth borders.
 Better display: Retina display can provide a lot of information at once without losing the picture quality. This helps you in running multiple windows with a better display.
Decreased strain in eyes: higher resolution reduces the strain in the yes by not making the users come nearer to the device. Headaches, double vision, and other side effects can be prevented.
Read more: Create a Zip File on Mac
Disadvantages Retina Display
It is very expensive: As we know, Apple is a very expensive brand so it is very natural Retina Display is very expensive.
It does not have universal adaptability: Some apps and websites do not have adequate optimisation to use Retina Display.
Conclusion
Retina display is used as a marketing term by apple for better display. But obviously, there is no point in comparing AMOLED with retina display. They are costly enough but, you need not worry, there are better options available at cheap prices.
Was this article helpful?