You can easily download games from Humble Bundle. Users can download any type of game by using these three processes. New users can buy the game without any hassle. I have shared all errors to fix and complete your purchase.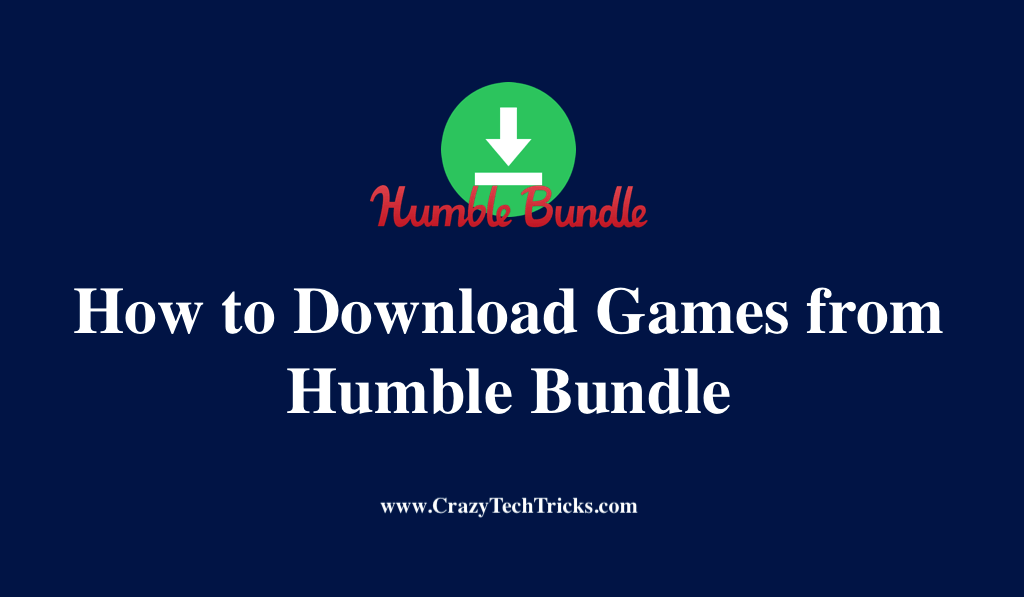 Humble Bundle sells online content such as games, electronic books, apps, and more. Its goal is to raise funds for the charity while delivering high-quality content to its customers at a reasonable price. Basically, it is a for-profit company, not a 501(c)(3). It is a commercial enterprise. Under current tax laws, bundle purchases generally do not qualify for tax deductions.
Many of the purchases made through Humble Bundle include DRM-free material. If your purchase includes this type of content, it will be located near the bottom of the order's download page. To view the material, it may be necessary to choose the appropriate platform. After reading this concise summary of humble bundle, are you considering getting it? If so, this blog post will show you how to download games from humble bundle for free.
How to Download Games from Humble Bundle
The instructions to download games from Humble Bundle are listed below. I will share 3 different process to download the game from Humble bundle.
Process 1. Humble Bundle for New Users
The following guidelines describe how to access material or download games from humble bundle that you have purchased. To put your purchase to good use, follow these simple steps:
Select the location of your downloaded file.
Redeem or download the content.
Use your computer/Android device to access the game, or use Steam to download the game.
Read more: How Does Humble Bundle Work
Process 2. How to locate a purchase once it has been submitted
Upon completing your purchase, you will receive an email from Humble Bundle. By clicking this link, you will reach the download page for your selected game or bundle. For those who have not gotten an email with the download URL or download games from humble bundle, there is no need to panic. Many options exist for dealing with this problem.
Read more: How to Play Vampire Survivors for Free
Send an Email to the "key sender"
It will send you an email that contains URLs to any download pages linked with your email address through the usage of the "key resender" application. With this function, you can send your email address and wait for the download page to appear. http://www.humblebundle.com/?s=resender. Follow the troubleshooting steps below if your key resender email does not arrive or doesn't contain your purchase.
Read more: How to Gameshare on the PS5
Use the 'claim past purchases' feature to claim the order
Log in to your Humble Bundle account if you've already got one. If not, create one.
Find the 'Claim Past Purchases' option at the top of the page at https://www.humblebundle.com/home.
The Claim Past Purchases box will have a plus icon on the right side.
To see if there are any unclaimed download pages, click the + icon.
Still, if your order is not shown in this software, please go to the last troubleshooting step below.
Read more: Best Games Like Clash of Clans
Please contact Customer Service Center
The customer service ninjas will always assist you in the case of lost orders.
The only thing you have to do is enter the transaction ID for your order, and they will look it up: https://support.humblebundle.com/hc/en-us/requests/new
If you can't find your transaction ID, simply send them a screenshot of your receipt and they'll be able to find it for you.
Read more: How to Refund Games on Steam
Process 3: What to do after Receiving an Order
There is a download page for your order that includes the content you purchased. According to what you purchased, there will be a lot of different things on your download page. i.e  DRM-free games, Steam keys, ebooks, soundtracks, etc.
Read more: How To Watch NFL Games Without Cable TV
Conclusion
Humble Bundles are fantastic because they include a large number of titles. However, we are not familiar with how the games are distributed or if the games can be played. To obtain this information, refer back to its Platform Icons and System Requirements for details about game compatibility and how the game is supplied on this site. In this blog, I've discussed how to download games from humble bundle and how to do that.
Was this article helpful?