I have shared the ten best Android games to play on your Smartphone. All these games are free, and some have paid versions with minimal fees. These games have millions of installs, and you can play with real people online.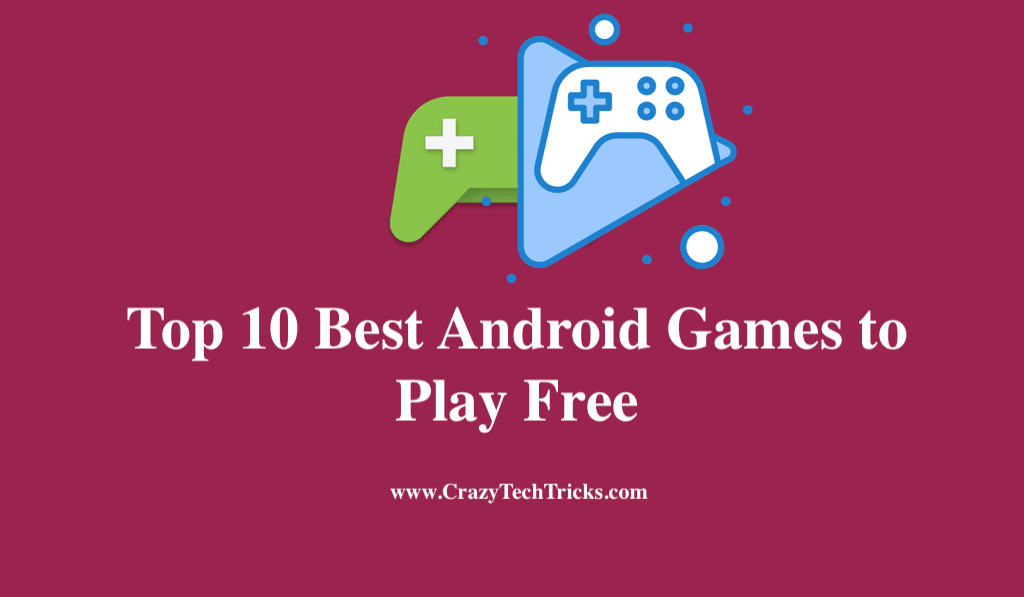 Gaming on mobile devices has advanced at a far faster rate than any other technology. Every year, the popularity of Android games seems to grow. As a result, many of the apps in the Google Play Store are games. There are hundreds of thousands of apps on the Google Play Store. In fact, you'll see the games page immediately when you open the app.
Read more: Best Farming Games for Android
You can try these best Android games to add to your Google Play collection if you're new to Android. You can also search for some new games to add to your collection, or if you're just looking for the coolest Android games right now. Here, you'll find a list of the top games available on Google Play. Let's proceed.
Best Android Games to Play
The list of best Android games are as follows:
Call of Duty (Mobile)
PUBG
Chrono Trigger
League of Legends: Wild Rift
Legends of Runeterra
Stardew Valley
Pokemon go
Minecraft
Dead Cells
Dead trigger 2
Now we will discuss about every game in details.
1. Call of duty: Mobile (Free)
It is the best Android game that is available for no cost. Those of you who have always wanted to try something similar to the console version of Call of Duty: Mobile should check it out. It's like playing a video game without a controller since firearms are automatically fired when you hover over an adversary (though you can change this setting). There are plenty of guns and other customization options to satisfy the craving for mobile first-person shooters, and the visuals are impressive for a port. The game has both a standard FPS online PvP mode and a 100-player battle royale. With its unique combination of battle royale and traditional first-person shooter PvP, it is an elite game amongst its peers like PUBG Mobile.
Read more: Best Games Like Clash of Clans
2. PUBG estate (Free)
After its release, this Android game had gathered more than 10 million downloads on the mobile gaming market. Finally, a new version of PUBG Mobile (available on Google Play). You can dodge, enjoy significantly improved graphics, and use new vehicles in this update. If you're a new player, you get a basic account that gives you access to most of the features in the game. For $12.99, you can upgrade to Battlegrounds Plus, which offers many additional features.
3. Chrono Trigger ($10)
One of the best Android games RPGs ever is now available for Android devices. The mobile version of Square Enix's Chrono Trigger is nonetheless a nice game despite its less-than-stellar touch controls. The team behind Final Fantasy, Dragon Ball and Dragon Quest developed Chrono Trigger as a time-traveling role-playing game. Cronos, the game's protagonist, must travel back in time to save Marle, a young girl who has been trapped in a rift resulting from a malfunctioning Telepod. It offers more than 50 combos, and the graphics and music have been enhanced to match the higher resolution.
Read more: How to Refund Games on Steam
4. League of Legends: Wild Rift (Free)
Wild Rift is a 5v5 multiplayer online battle arena game. There used to be a number of them in the Mobile area, but they have all disappeared recently. Wild Rift in League of Legends is the best Android game. For a mobile MOBA, matches last roughly 15-20 minutes, too long. Aside from that, the game is entertaining, and the creators appear to be working hard to keep it balanced.
Read more: Best Games Like Clash Royale
5. Legends of Runeterra (Free)
There is now an Android app for the game Legends of Runeterra, one of the latest releases. It's an online battler in the vein of Hearthstone. It's a game where you collect cards and heroes over time and build your own deck out of them. After that, you face off against other players online, and the game takes away as much unpredictability as possible, resulting in a pleasant experience. This game also features 24 champions as well as a whole deck of cards, and players can challenge each other to a duel.
6. Stardew Valley ($7.99)
Stardew Valley is not only one of the best-paid games of 2019, but it might even be the best Android game ever made. It became a modern indie classic for its laid-back approach to farming, life sims, and casual role-playing games. This type of game you want on your smartphone requires you to check on your farm every few minutes. While the classic aesthetics assist in keeping things uncomplicated, the game has countless hours of content. It's easy to play and most of the game's interactions are lovely and entertaining, too. Despite its lack of realism, it's among the best agricultural game on mobile.
7. Pokemon go (Free)
With Pokemon go, our actual world gets transformed into a virtual one by allowing us to go on monster hunts right in our own backyards! It's a remarkable video game demonstrating how augmented reality can provide a thrilling new way to play. In addition, Pokemon Go lets you participate in the game even if you are unable to leave your house.
Read more: Best 3D Games Android
8. Minecraft ($6.99)
Minecraft is a hugely popular and best Android game for persons of different ages worldwide. However, the mobile version of Minecraft was not identical to the PC and console versions. Since then, the games have been combined, with new versions heavily influenced by the mobile versions. Thus, you can be sure your experience won't be harmed when you're building blocks and destroying Creepers on your phone.
9. Dead cell ($7.93)
Dead Cells is yet another high-quality console version optimized for Android devices. It's a great side-scrolling adventure game that's easy to pick up and play for hours on end, even if you've never heard of it before. It's still getting fresh content from programmers even after its first release on PC. Each run begins with a random collection of weaponry, and the levels are randomly created, which means that the things contained within them will never be identical.
10. Dead Trigger 2 (Free)
Dead Trigger 2 is touted as a "nonstop FPS Action Zombie Shooter" game, and it has over 110 million downloads in the Play Store. There's no better time than right now to start playing. There are 10 regions and 33 different battlefields where you can hunt down the hordes of the undead. There are more than 70 different types of weapons you can use to kill them. Dead Trigger 2's dynamic visuals, compelling missions, weekly tournaments, and the choice of establishing a hiding place or organizing your strategy make the game compelling for a long time.
Read more: How to Turn Off Steam Achievement Notifications
Conclusion
Here, you'll find a list of the top best Android games accessible on the Google Play Store. The list on this page contains several free-to-play games. You can play for free for a few levels, and others that you can play for free but require micropayments. If you're concerned about unintentional purchases by your children, you can usually disable this feature in most games. Our list includes a multiplayer game for everyone, and there are plenty more available on Google Play.
In addition to our list of the best Android games that you can play offline, we suggest checking out our list of the best Android games that don't require the internet mentioned above. I hope you find this article helpful. Please leave them in the comment section below!
Was this article helpful?