Hello friends, Today we will analyse two Giant of Search engine Google vs Bing. We will make a complete comparison between both Google vs Bing and find the best search engine. I will analyse both the search engine by search keyword, number of results, amount of data in their database and how fast they search. We will compare both these search engine on almost every aspect.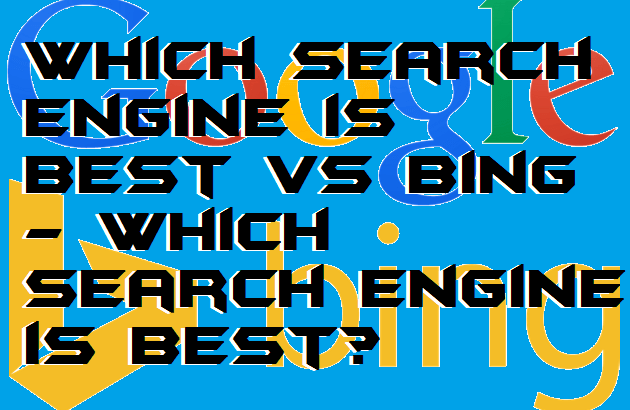 It is the best entertainment and informational article you have ever wondered. In this article, we will have a debate on the best search engines in the entire world which is Google vs Bing. No doubt that Google is the number one search engine which is used worldwide. But, what about the second position. Yes, it's Bing. You think that what about Bing, right? Today, we will discuss the same. I am sure that now you are very excited. So, without wasting your time, I would like to take you to the more words of the article below.
Read more: Top 10 Best Free Email Tracking Tool for Gmail, Bing and Yahoo 2018
Search Engine War – Google vs Bing
Larry Page Sergey Brin developed Google on 4 September 1998. At that time, Google was not a well-known Search Engine. But, nowadays everyone knows what is Google and in every single minute majority of the peoples uses Google for their queries. 
Read more: kitkat vs lollipop – Top 10 Comparison [Which is Better Android Version]
Bing was developed by Microsoft Corporation on 1 June 2009. It is the second most known Search Engine which is used by many of the people worldwide.But, not much used by the peoples as compared to Google. Most the features are standard which is offered by Google and Bing both the search engines such as Ads service, Image search, Video search, and much more.
Read more: How to Search Email on iPhone Quickly – Best Method
Google vs Bing – Database Comparison
For the comparison of the database of Google vs Bing, we can look up to the data centres of the both of the search engines which are Google and Bing. There is no doubt that Google has the most significant database in the world. It can quickly search our keyword on it, doesn't matter what the search keyword is. Google can quickly search for Trillions of results in a single search keyword. But, when we talk about Bing that it is straightforward to know that how much bigger the database of Bing is? The search engine Bing was founded in the year of 2009 where Google was founded in 1998. So, there is very much difference between them in talking about the years of founding. Hence, this indicates that the database of Google is more significant than Bing.
Read more: Best Methods to FIX Windows 10 Search Not Working Issue – 100% Working
Google vs Bing – Search Results Comparison
As the database of Google search engine is very big, thus it makes a huge difference between Google and Bing when we talk about search result comparison. It is also openly can be viewed by anyone that Google shows Trillions of the search result as compared to Bing. If you will search something on Bing, then it is apparent that you will only get some selected results for your keyword. Well, it does not indicates that Bing is a bad search engine. I have some excellent points also that shows Bing is better than Google but, in some particular areas only.
Read more: How to Delete your Facebook Search History on PC or Mobile Phone – Clear your Facebook Search
Which Search Engine is best Google vs Bing – Which Search Engine is best?
In the war of Google vs Bing, both the search engines are best and very friendly in working. However, they are having almost the features similar to them. You will be confused by both of them except Logo and fonts. I have made a short list so that you will understand more easily the differences between Google Bing.
Video search feature of Bing is more efficient than Google.

Google gives much higher revenue in Ads service to the publishers than Bing.

Services of Google like Docs, Voice, Hangouts, Adwords, Webmaster Tool makes Google to the top compared to Bing.

Autocomplete suggestions supplied more in Bing than Google.

Shopping suggestions of Google are higher more efficient than Bing.

The image search of Google is very smooth as compared to Bing.

The related searches are on the right side in Bing where the same is at the bottom of a page in Google.

The searching speed of Google is very fast as compared to Bing.

The data centre of Google search engine is massive when we compare it with Bing search engine.

Google can find up to Trillions of searches in one keyword where Bing can only search up to Millions of searches.
Bing has taken many features idea from Google and wanted to become first in the name of search engines. But, future will tell us everything. Using these similarities and differences, you can use any of the search engines whether to use Google or use Bing. Both are free to use.
Read more: IRNSS vs GPS – Difference between IRNSS and GPS
Last Words on Which Search Engine is best Google vs Bing – Which Search Engine is best?
Reading this article will give you an idea that which search engine is better between Google & Bing. I would like to tell you one more thing that using these search engines are free to use but, using their extra services will charge you some nominal free. Also, there are more search engines available which you can use absolutely for free. So, try them and these now. Share this article with your friends also and let them have a look at the war of Google vs Bing.
Was this article helpful?